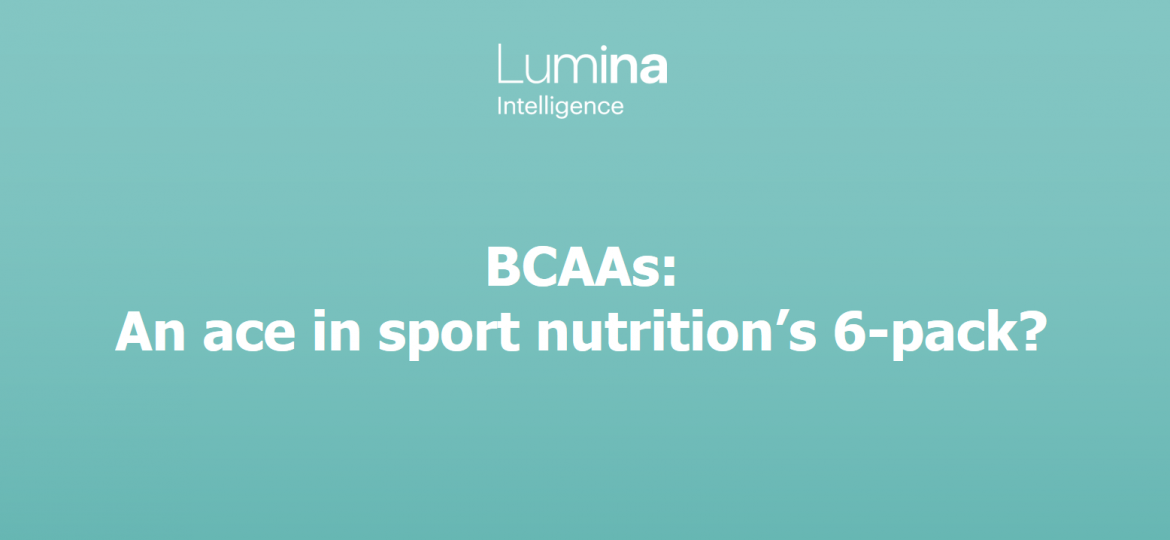 Lumina Intelligence captured 319 BCAA-oriented products in 20 countries on all continents and found a lively, rapidly evolving sector offering great opportunity in formats, claims, blends and ratios between the three main BCAA forms: leucine, isoleucine and valine. We crunch data and examine drivers and trends in this key sports nutrition space.
Quick facts:
With an average of 800 reviews and the score of 4.4 out of 5, BCAAs are the fast mover in Sports Nutrition, clocking up the highest average ratings and just behind protein powders in volume of reviews. BCAAs are advancing fast on both user engagement and excellent ratings. Other traditionally core sports nutrition categories like pre-workout supplements and nitric oxide boosters gained much less user engagement.
'Recovery' and 'increases muscle' are two most common claims present on 24% of BCAA products across 20 research countries, with 'improves performance' (12%) and 'endurance' (9%) following.
BCAA products targeting women and the general consumer are performing more strongly, albeit from a lower base, especially in the case of female-focused products. Women remain rare targets for BCAAs products, but proportionally they contribute more reviews than men.
Report preview: Page 9 of 59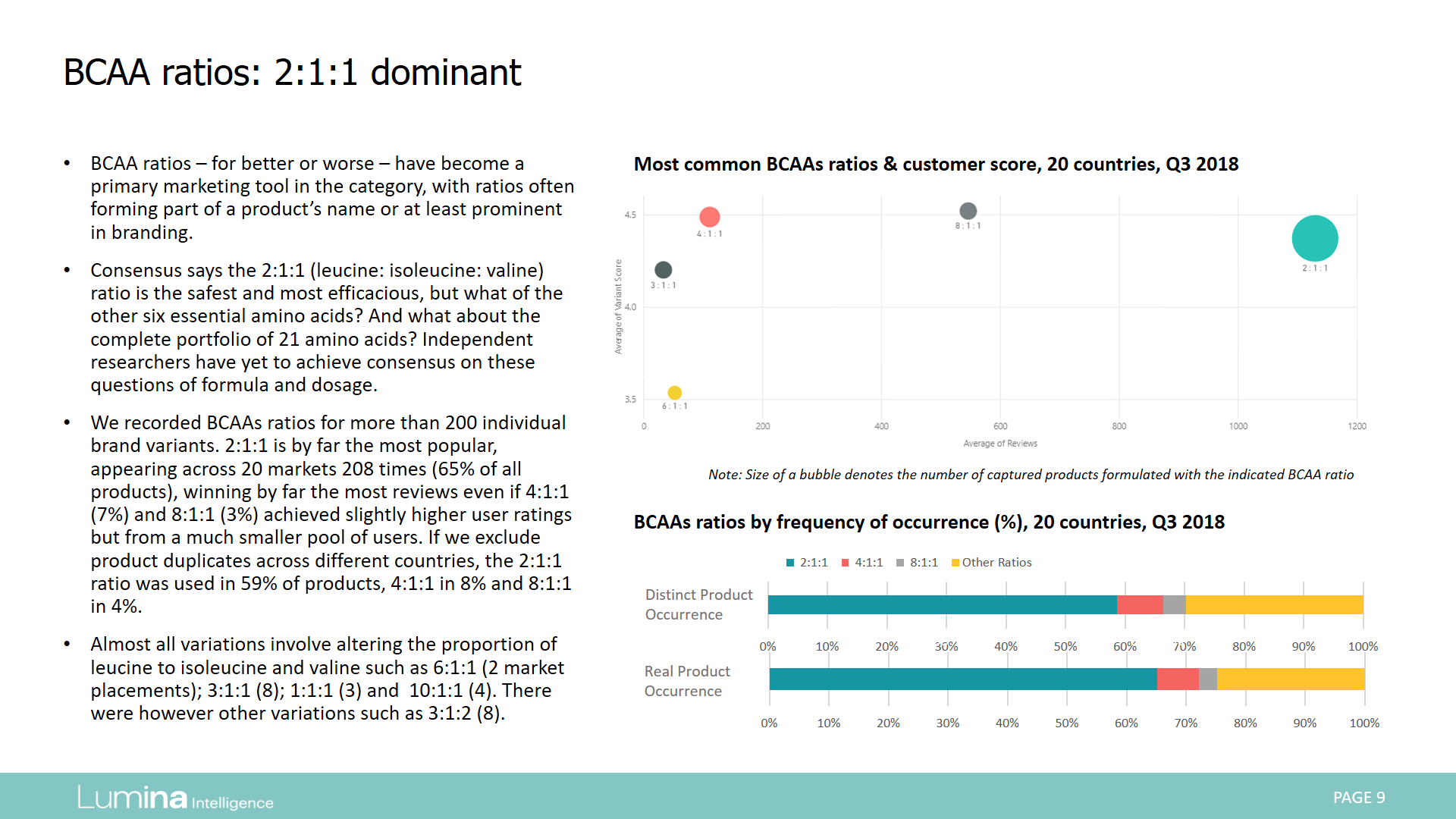 Chapters
Global BCAAs Landscape & Product Analysis
Digital Disruption & The Rise of The Review
Competitive Landscape

Optimum Nutrition
Iovate Nutrition

Country Focus

China
Japan/South Korea/Austrailia
US
Brazil/Mexico
Europe

Conclusions
Appendix of Studies
How to access this report
This report is available to subscribers of Lumina Intelligence Sports Nutrition. To hear more about Lumina Intelligence Sports Nutrition, and for subscription enquiries, please contact our team on +44(0)1293 846 699 or by email at info@lumina-intelligence.com. To request a demonstration of Lumina Intelligence Sports Nutrition, please fill out a request a demo form.