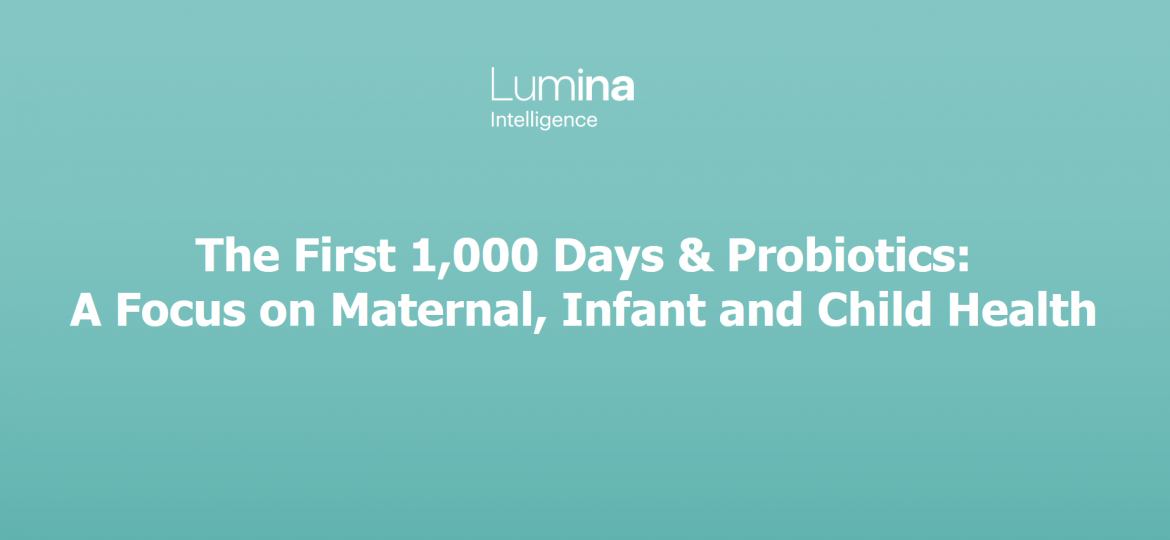 The First 1,000 days, refers to the period of development from conception to the end of the child's second year. As the market for probiotic supplements grows, consumer segmentation is becoming ever more important. Combined with an increasing awareness of the first 1000 days of life, there is greater interest in products for maternal, infant and child health. This report analyses the global diversity in products and species used to target these population groups and the ingredients to watch.
Quick facts:
Infant and children probiotic products come with high customer review scores. This indicates the strength of the satisfaction parents have with the product and the perception that the probiotic supplements carry a health benefit for their children. It also indicates that infants and children are willing to tolerate these supplements.
The leading health benefit of children and infant-positioned probiotic supplements is digestion followed someway behind by immunity.
Lactobacillus rhamanosus is the most common probiotic species used in supplements for pregnant and breastfeeding women globally.
A wide range of probiotic species are found in supplements positioned for infants and children, but the market is dominated by just three.
Report preview: Page 7 of 44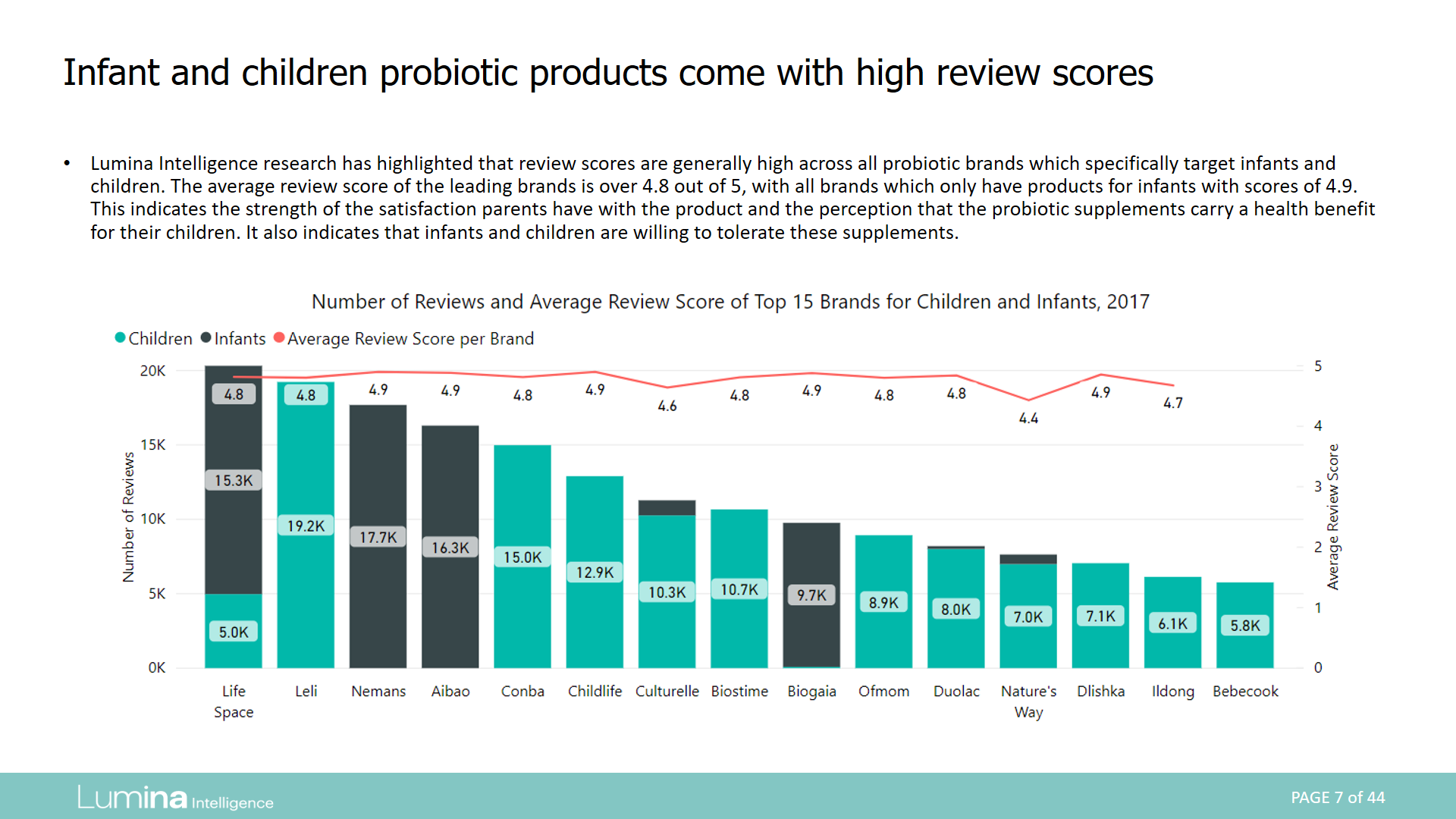 Chapters
Introduction to probiotics for maternal, infant and child health

Reviews: Who is leading and where

Leading species of probiotics and differences in maternal, infant and child probiotics

Added value ingredients and the competition from formula

Conclusions
How to access this report
This report is available to subscribers of Lumina Intelligence Probiotics. To hear more about Lumina Intelligence Probiotic, and for subscription enquiries, please contact our team on +44(0)1293 846 699 or by email at info@lumina-intelligence.com. To request a demonstration of Lumina Intelligence Probiotics, please fill out a request a demo form.