The beers, wines and spirits category is key to the convenience retail industry, with retailers perfectly placed to support shoppers on a wide range of missions. There is no doubt that the coronavirus pandemic has impacted shopper behaviour, with big social gatherings banned and the temporary closure of the hospitality industry. That being said, convenience retail is in the perfect position to capitalise on the opportunities that theis offers.
The report analyses purchasing behaviour for BWS within the convenience channel, including the shopper profile of each, the role of online vs. instore purchasing and drivers to purchase. We then hone on two key emerging sectors: Low2No and hard seltzers, as well as unpicking the impact of coronavirus and the likely legacies from the pandemic in terms of alcohol consumption.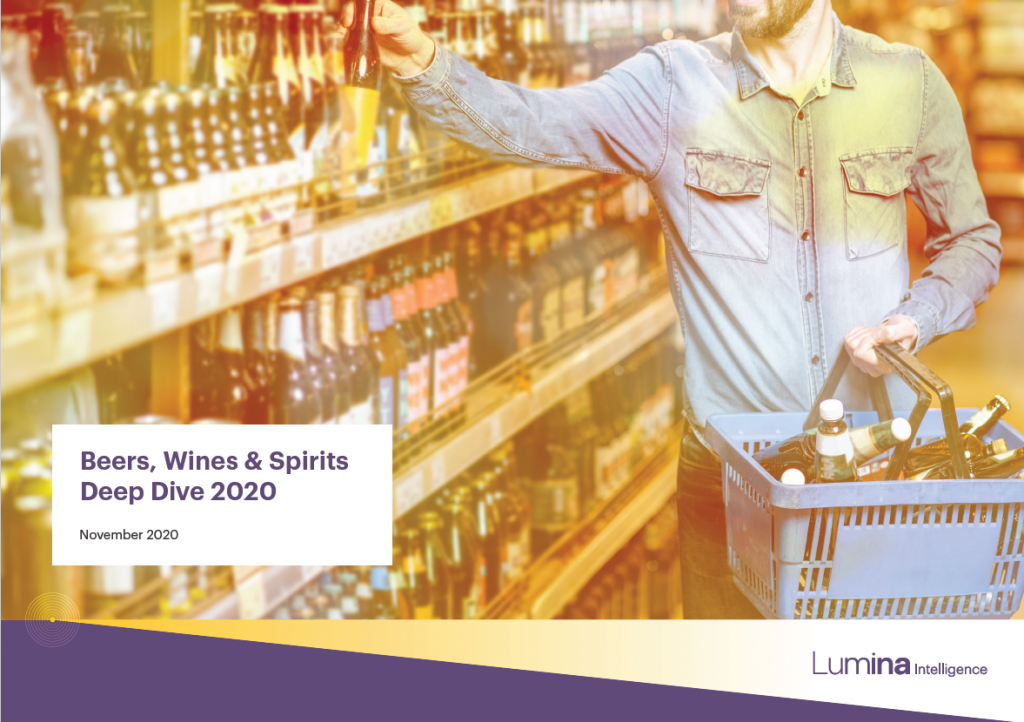 Invaluable insight to help you maximise your opportunity within BWS in convenience
Benefits to your business
This report is ideal for drinks suppliers, manufacturers, retailers and wholesalers to better understand consumer needs and wants in the category and therefore how to win with shoppers.
Gain a full understanding on emerging categories. What do shoppers expect? How big are the opportunities for your brand?
Get under the skin of the convenience store retailer to understand how, why and where there purchase BWS products.
Examine the who, what, where, when and why of convenience store BWS shopping to get under the skin of the shopper and consumer.
How have shoppers responded to coronavirus and the restrictions of shopping, as well as not being
able to eat out?
Align your channel strategy to the trends in the market – understand where best to invest your time, people and money.
Do trends in the market align to proposed areas of investment?
Get more information about the report
Download the preview brochure to access the sample slides and the full table of contents.