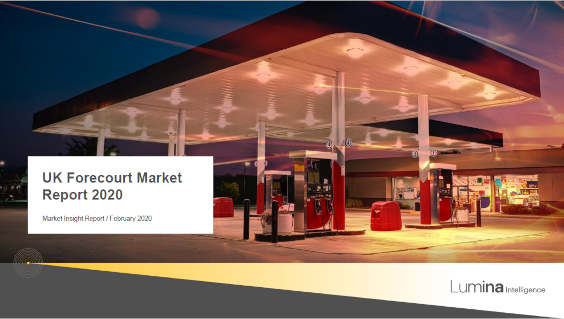 The Insight Lumina Intelligence Forecourt Market Report 2020 is a comprehensive and forward-looking overview of the Forecourt channel in the UK.
For the first time this report includes detailed market sizing and competitor landscape and is the definitive source of intelligence on the forecourt sector.
Understand more about the market and consumer trends that are driving growth, and identify the leading forecourt operators and the reasons for their success. Delve deeper into the trends that are shaping the future of forecourts e.g. the decline of diesel and rise of electric vehicles, as well as the opportunities and challenges on the horizon. Learn more about your peers from across the sector. How positive are industry professionals from the forecourt sector about the future? What do they perceive as the biggest challenges on the horizon?
What this report tells you:
Forecourt Market and Competitor Landscape
Consumer Insight
Forecourt Operator Perspectives
Future Outlook: Electric Vehicles
Future Outlook: Foodservice