A comprehensive data platform built for your growth in the Eating Out market.
Request your personalised, no-obligation demo today:
30 minutes live demo tailored to the needs of your team and business
Overview of the comprehensive data – including consumer demographics, purchasing decisions, current Eating Out market trends and forecast.
A walk-through of our  data manipulation and  visualisation tools – including a presentation of analytics capabilities, filters and easy to understand visualisations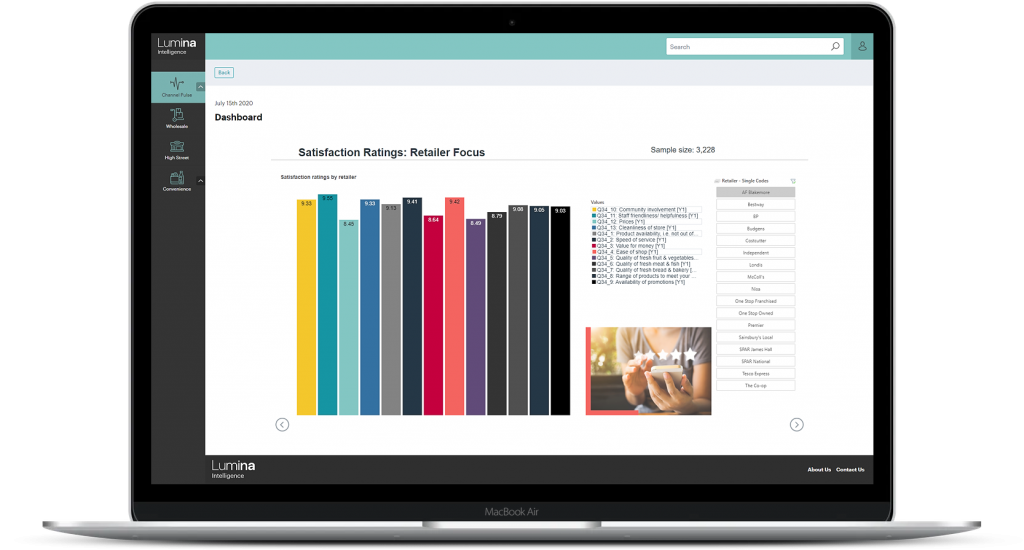 Lumina Intelligence may use your contact data to keep you informed of its products and services by email or by phone. You can withdraw your marketing consent at any time by clicking the unsubscribe link in such email or by sending an email to dataprivacy@wrbm.com. More information on our processing can be found in our Privacy Notice. By submittin g this form, you acknowledge that you have read and understand our Privacy Notice.