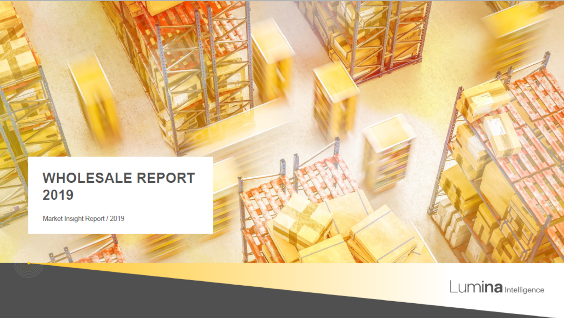 The definitive source of knowledge on the UK wholesale channel, based on unique data from thousands of operator interviews and millions of customer web sessions.
Everything you need to know about the wholesale market, including market size and structure, operator behaviour and purchase patterns and a unique look behind the scenes at the rising role of digital in this complex channel.
This new approach to the Wholesale Market Report takes a holistic view of Cash & Carry vs Delivered RTM customer behaviours, comparing different retailer and operator types. Including market sizing based on wholesaler profiles, this report offers both breadth and depth of detail into the wholesale market.
New for this year:
Market sizing and competitive landscape
Comparing and contrasting Wholesale channels and customers in one report
Website vs app behaviours
Future outlook and disruptions set to impact the market in the coming years
What this report tells you:
Introduction to wholesale
Market sizing & competitive landscape
Focus on cash & carry wholesale
Focus on delivered wholesale
Website vs app behaviours
Future outlook and disruptions set to impact the market in the coming years