Post Office Ltd is a retail post office company in the United Kingdom that provides a wide range of products including postage stamps and banking to the public through its nationwide network of post office branches.
This was a key research project for the Post Office and Lumina Intelligence have been a great partner to work with. From the start of the project they supported us in shaping a solution which provided the insight we needed in a clear and cost effective way.

– Pat Leane, Network Optimisation Manager, Post Office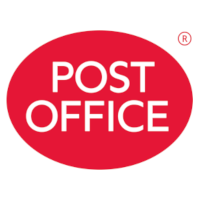 The challenge:
As part of the Network Transformation, Post Office needed to demonstrate the value of their shopper to retailers in order to justify the space in-store and provide recommendations as to how to increase the conversion of Post office users into retail customers as well. Lumina Intelligence had worked on a previous similar study with the Post Office which needed to be rejuvenated and provide deeper analysis into key differences in the Post Office estate.
The solution:
Lumina Intelligence undertook face to face interviews with Post Office users across a wide selection of stores which had different formats of Post Office within them. Lumina Intelligence recommended defining the value of the shoppers through three main indicators; pre shop, in shop and post shop.
We were able to analyse these stores by Post Office format and store location to understand any differences in the value of the shopper. We also interviewed Post Office users who didn't buy a retail item to understand the barriers for these shoppers as well as taking photos of the store to support the data.
The outcome:
This allowed us to understand the conversion rate of shoppers into buying into retail and understand the value in terms of retail sales that these shoppers which provided support for the Post Office commercial team.
We also helped identify key themes through a cross analysis of the shopper interview data and the photos of how to encourage shoppers to buy into retail items when in-store to primarily use the Post Office. This has provided the foundations for the Post Office to continue to support their retailers in ways to upsell and convert more shoppers.
The Bottomline
What did Lumina Intelligence help Post Office with?
Understanding the conversion rate of shoppers
Understanding the value in terms of retail sales
Find the way to encourage shoppers to buy into retail items when in-store
When the research was complete as well as providing clear insight and recommendations Lumina Intelligence provided the real challenge and support we needed to ensure the recommendations were understood and acted upon within the Post Office and our key franchise partners.