Convenience Strategy Forum
The all-inclusive convenience retail insight solution. Delivered in the form of comprehensive reports, interactive dashboards, briefings and industry-leading events. Supported by your dedicated team of convenience insight experts.
Accelerate your growth in the convenience channel with the all-inclusive insight solution
Identify early opportunities and emerging trends. Ensure your strategic decisions are based on data. Get access to the reports, interactive dashboards, workshops and insight-led briefings powered by the UK's largest convenience shopper data platform.
Comprehensive Market and Consumer Reports
Quarterly Insight Dashboards
Quarterly insights dashboard, highlighting key shifts in shopper behaviour.
Quarterly Managerial Briefings
Quarterly face-to-face/digital management briefings presented by our experienced market analysts, who will take you through our most recent research findings.
Channel Strategy Workshop
An annual half-day workshop for your team, facilitated by our trained industry experts on small format shopping. Gain foresight on market trends and improve your channel strategy.
Dedicated Client Services Manager
A dedicated client service manager who will inform you of the latest insights and events, as well as support you with any questions.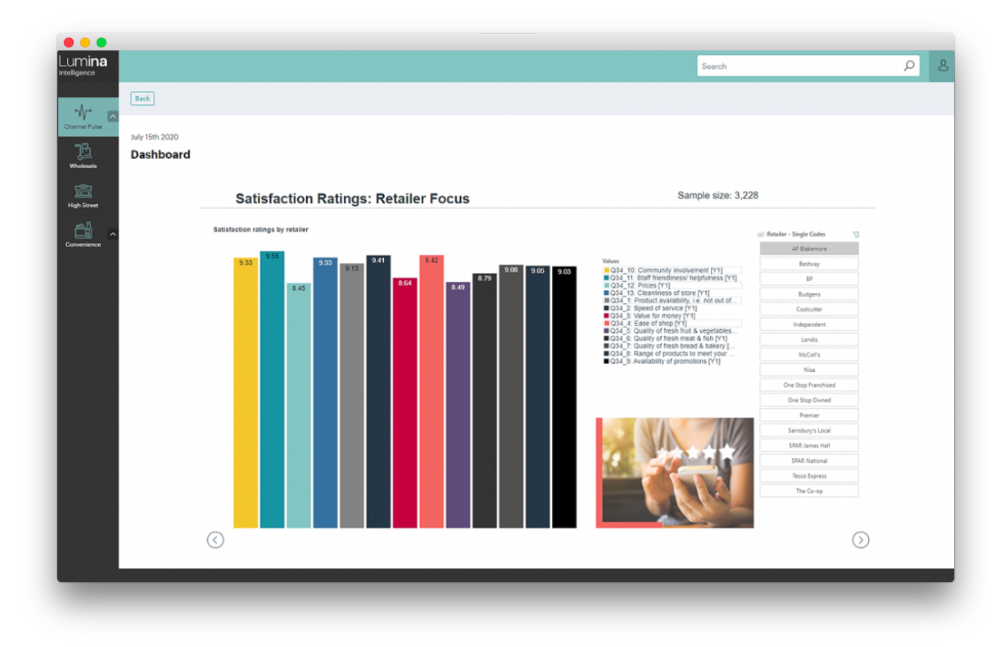 Create and validate your channel strategy with insight into key trends and in-depth market intelligence
Respond to ever-changing consumer and market trends with the data that really matters in the convenience channel.
Monitor and Track Key Convenience KPIs Through Quarterly Dashboards
Access quarterly insight dashboards enabling you to make comparisons both on a yearly and quarterly basis.
Compare and contrast the following KPIs using robust and actionable data:
Channel shopper penetration – track shopper footfall to the convenience channel and understand seasonal fluctuations and long-term trends.
Channel performance – understand and identify the indicators driving changes in the convenience market performance.
Average basket size – understand how much shoppers spend per trip and how this important KPI for the channel evolves.
Average visit frequency – the convenience channel is visited more often than discounters or supermarket. Track how this changes over time.
Shopper demographics – get to know the convenience shopper, how old they are, what they earn, what is their living arrangement and much more.
Missions mix – the top-up mission is king in convenience but over the recent years we have seen retailers focus more on food to go and meal for tonight. See how this impacts the behaviours of shoppers.
Comprehensive Reports That Cover the Depth of the Convenience Retail Market
Get access to three convenience market and shopper reports using the data from the UK's largest shopper study.
Convenience Market Report– a comprehensive and authoritative overview of the Convenience channel in the UK including detailed market sizing, competitive landscape and consumer metrics
Future of Convenience Report – this report takes a look at the existing megatrends which are impacting shopper purchasing behaviour and predict how these trends will evolve.
Forecourt Market Report – a comprehensive and forward-looking overview of the Forecourt channel in the UK.
Convert insight into better go-to-market activation and communication plans with the support from the experienced insight team
Execute your plan to drive margin, sales and category growth faster than your competitor. Validate your ideas and strategy through expert-facilitated workshops.
You will be assigned a dedicated account manager, who will inform you of the latest insights and events, as well as support you with any questions.
Create a Winning Proposition for Convenience Shoppers with an Insight-led Workshop
Develop your understanding of the ever-changing convenience sector and build a strategy that meets the needs of convenience shoppers.
An annual half-day workshop for your team, facilitated by our trained industry experts on small format shopping. Gain foresight on market trends and improve your channel strategy.
What will you learn?
The Convenience Market – How important is store fascia to shoppers? Where should your focus be with regards to product distribution?
Shopper Missions – What impact does mission have on a shoppers' basket? What is the impact of price?
Shopper Awareness – How can you effectively use promotions and product display to grow sales? What influences a shoppers' purchasing habit?
Future Outlook – What trends are set to impact the convenience sector over the coming 12 months and beyond?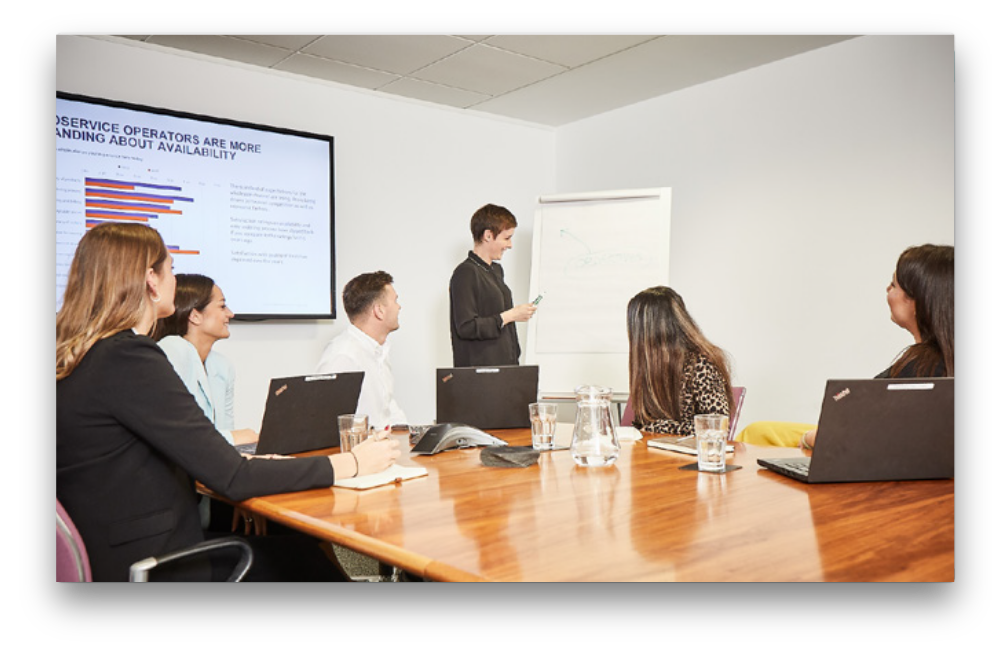 Connect with sector leaders and influencers at insight-led events throughout the year
Develop existing relationships and build new contacts from across the convenience sector, including industry-leading suppliers, challenger brands, retailers, wholesalers and service providers.
An important part of the insights delivery and added value that you will be getting as a member of Convenience Strategy Forum, is through the face to face quarterly debrief sessions. Data on its own is not enough to understand the complex convenience channel, so we invite our Convenience Strategy Forum members to events where we explain the data and add our knowledge and insights.
Request membership or get more information about the Convenience Strategy Forum

Nic Townsend
Farm Frites
Trade Marketer UK & Ireland
Strategy Forums give Farm Frites genuine, accurate information relevant to our market in a format that is concise and easy to share with colleagues in all departments that enable us to make significant decisions based on the info supplied.
Strategy forum reports, especially those relating to trends, enable us to direct new product development as well as have comfort that our direction is on track with trends and focus for selected channels.