ADM core expertise is finding, designing and developing microorganisms for industrial and health-related purposes. To develop ground-breaking products, their R&D is based on a series of harmonized, interconnected research platforms.
"Lumina provides us with some key differentiating elements which are super useful for us. For example, which suppliers are behind each one of the already existing products on the market."

– Daniel Ramon Calvo,  Global Marketing Specialist B2B Microbiome Solutions
Watch Daniel explain how ADM use Lumina:
In the past year, what have been the key objectives in your department?
Mainly creating brand awareness because, even though ADM is well-known worldwide, ADM Microbiome Solutions was not really a well known player in the probiotics space. One of the things we were looking for at first was gaining brand awareness, gaining recognition and now we are in the second phase, which is gaining credibility.
Whilst trying to achieve these, what problems did you encounter that you hoped Lumina Intelligence would solve?
The main problem that we were facing which has changed thanks to Lumina is based on bio-market research. So the market of probiotics is something which is relatively new and when we had the need to make some market research analysis or make some market trends, market insights, looking at the traditional databases what we found is that the information was normally quite biased. In that sense Lumina was incredibly useful because they know the market of probiotics and they have gone to great effort so the data we have gained thanks to them is credible.
What features of Lumina offer the most value to ADM?
Of course basic data on volumes, values and number of products in the market – split by regions and so forth. Lumina is providing us with some key differentiating elements which are super useful for us. One example for instance would be which suppliers are behind each one of the already existing products on the market or the job they have done on the different claims.
Zooming out to the bigger picture, how does that granular data help inform general business strategy – things like the marketing moving forward or new product development?
It's really helpful due to two things. First of all, because this kind of information per se in market data – in order to develop really concrete marketing strategies and to detect the main initiatives we have to play – it needs to be based on market data. Secondly, and as a consequence, the problem that we had is that because of the fact that information was biased, our strategic decisions were also biased. This has turned into a completely different situation thanks to Lumina because in the situation we now have we know that it's true, it's non-biased, it's information that perfectly reflects the market so we have access to valuable information that allows us to make fact-based solutions and decisions.
What value has Lumina added to your business that you didn't get before?
Real data and the confidence that the people working behind the data are people that know the market. This is, given the situation in the probiotics market nowadays, quite unique.
What are ADM's objectives for the upcoming year and how do you hope Lumina will help you accomplish these?
The main objective that ADM have is transforming the food industry – moving towards, maybe we shouldn't call it  personalised nutrition, but clustered nutrition or, even better, precision nutrition. This also requires even more complex market data that will entail not only probiotics but other microbiome-based ingredients such as prebiotics and others. That will entail not only covering the food supplements space but the world of probiotics within the food and beverage space as well.
What improvements would you recommend for Lumina Intelligence?
I would recommend digging a little bit more into the data or creating databases, doing those different reports on probiotics but more focused into the food and beverage segments rather than food supplements. Please continue as you are as you are quite cool and amazing!
The Bottomline
How does Lumina Intelligence help ADM day-to-day?
Access to unbiased data for forming fact-based strategies
Granular and unique data-points for detailed market view
Providing key insights to aid market research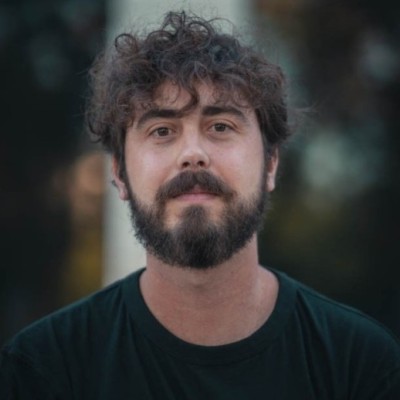 "With Lumina we get real data and the confidence that the people working behind the data are people that know the market. This, given the situation in the probiotics market nowadays, is really quite unique."