SHOPPER BEHAVIOUR & OPINION
Convenience Tracking Programme
The authority on the complex and fragmented UK convenience market, supporting suppliers and retailers with data, forecasting, retailer analysis and path to purchase insight.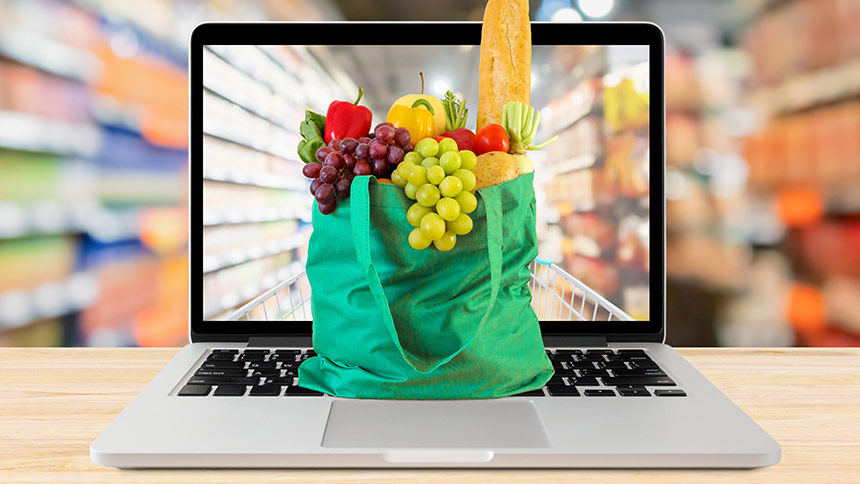 Make data driven decisions
Comprehensive data, detailed market structure, market performance trends & forecast, shopper segmentation, demographics, purchase decision hierarchies, detailed by category and retailer.
Continuous Tracking
The convenience sector has been experiencing a surge in footfall and trip spend – measure, analyse and forecast changes in shopping behaviour.
Category Depth
Increased monthly sample size provides greater granularity across 37 core categories. Understand category KPIs, the role of own label versus brand and pack format choice.
Evolving Channels
With the rise of home delivery and click and collect, Convenience Tracking Programme now includes online as well as in-store purchasing behaviour, to shine a light on last-mile delivery.
Grow channel sales with in-depth category, mission and demographic data
Target the most profitable customer types with a shopper-first, data-led strategy.
Hybrid methodology approach to enrich data and provide greater depth and breadth of insight
Lumina Intelligence's Consumer Tracking Panel is based on 50,000 annual interviews from a nationally representative sample by age, gender and region – captured across the year and delivered in 4-week segments to allow for analysis of seasonal events.
shopper interviews per annum, delivered in 4-weekly data cycles
categories across impulse, alcohol, tobacco, news, grocery and household
fascias across symbols, managed, forecourts and independent
Use our intuitive platform to access critical shopper data in seconds
Create and export your custom dashboards or access pre-made dashboards to gain an understanding of shopper behaviour through data stories.
Track key KPIs through interactive dashboards or create your own customised view. Examine specific customer behaviour by running your own queries from Lumina Intelligence Consumer Tracking Panel data, selecting the desired timeframe and/or channel/brand and dive deep into:
Drivers to store
Key metrics & location analysis
Shopper behaviour
Impulsivity
Promotional and own label purchases
Satisfaction ratings
Category insights
Track key KPI's through interactive dashboards, pre-set for your convenience, with the ability to filter to different brands or channels at the touch of a button.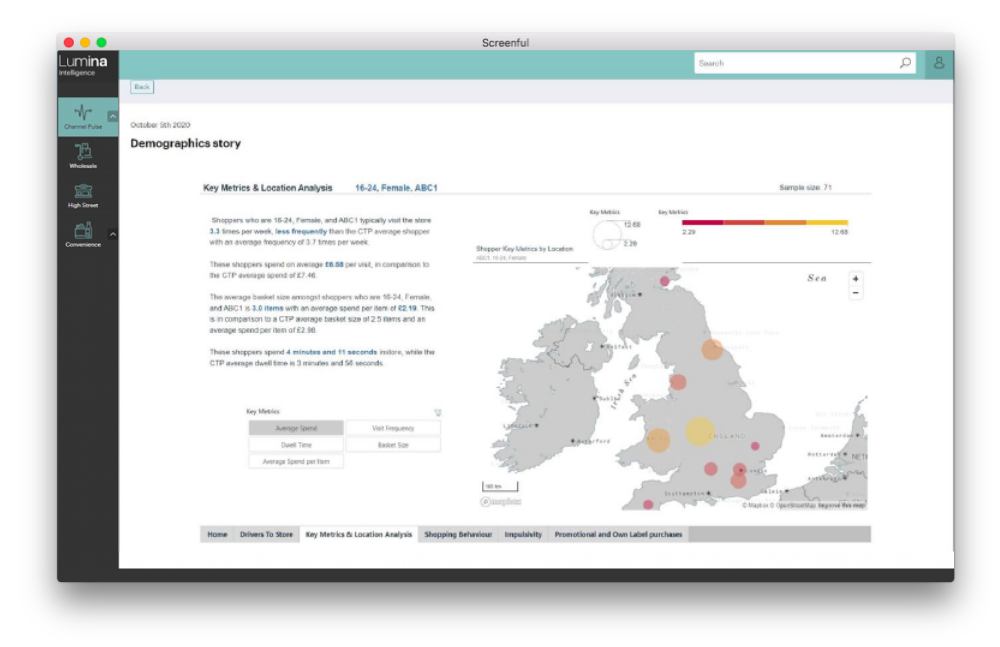 Case Study: Discover how DCS Group is utilising Convenience Tracking Programme's extensive shopper data
See how DCS Group utilises Convenience Tracking Programme data for an in-depth overview of the convenience market and to better understand the ever-changing behaviour of convenience shoppers.