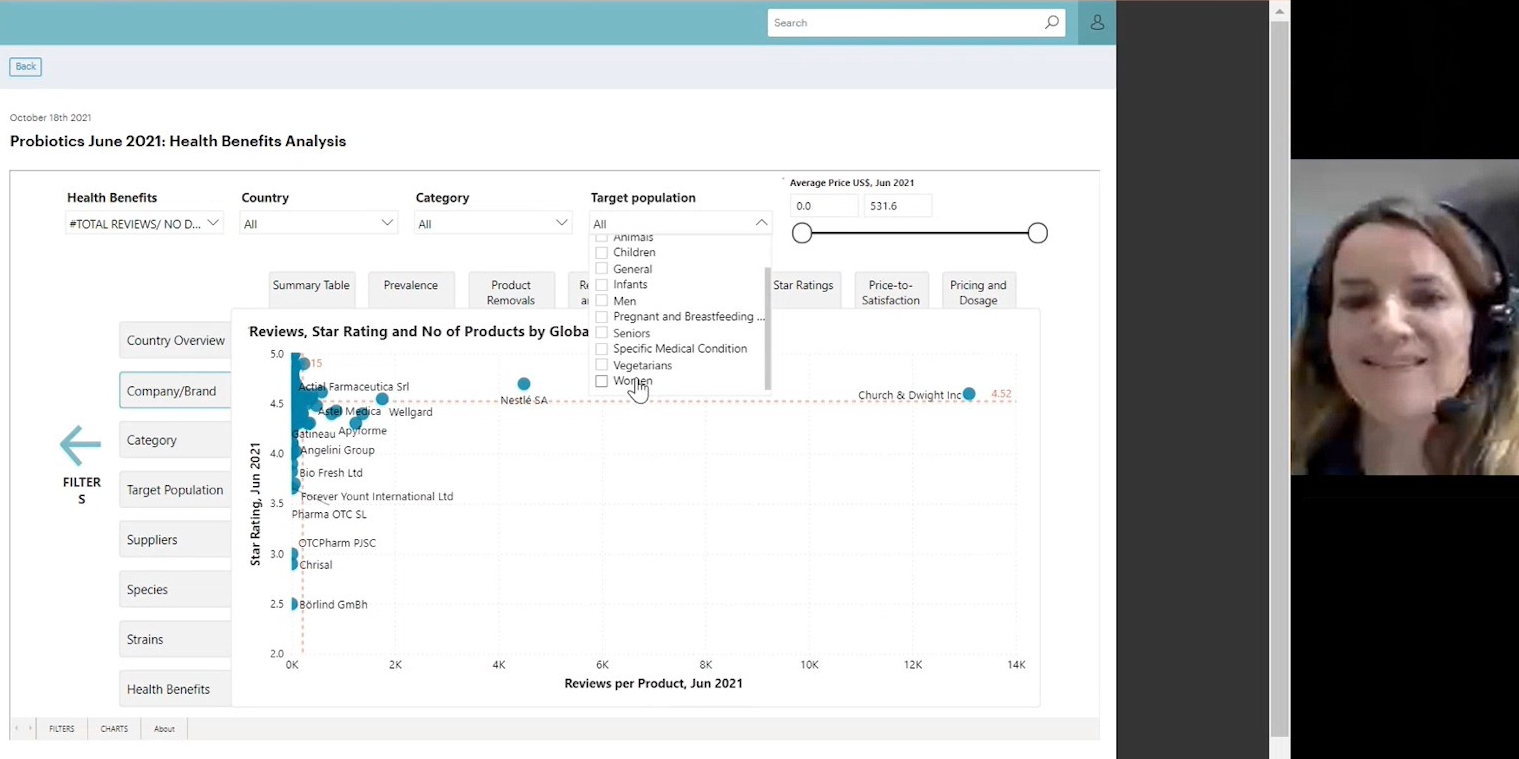 Watch our Director of Market Insights Ewa Hudson at this 30-minute drop in, where she shares key findings from the probiotics market in Europe through a series of Lumina Intelligence's interactive dashboards.
Probiotics continue to shine in the first half of 2021 in the online world. The marketplace sees numerous product launches, geographical expansion of the existing brands and plenty of consumer activity. Lumina adds over 1,200 new products to its coverage as such. Growth rate of reviews in the first half of 2021 follows the exponential curve observed in 2020, driven by reviews coming from new products or sales in new territories.
Watch this workshop on-demand by filling out the form to the right.