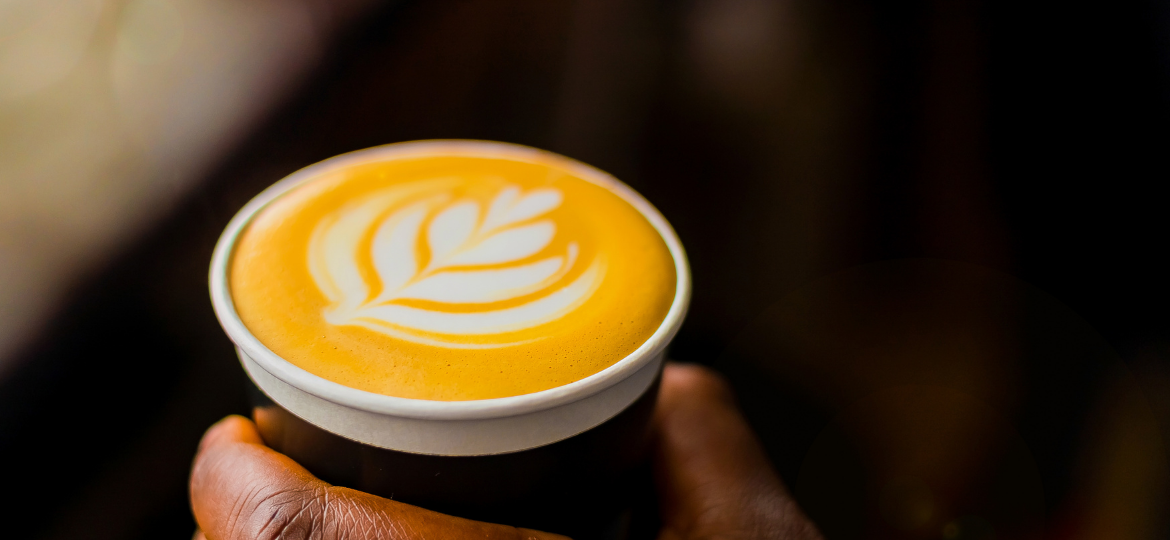 Since the start of lockdown – which let's be honest feels like a century ago, the idea of having a 'drink-only' occasion out of home is likely to conjure up an image of a coffee on the go; whereas in the past an equally popular drink-only visit might have been a pint after work. Lumina Intelligence's recently enhanced Eating and Drinking Out Panel has two great new additions to the survey as we are now tracking delivery orders, as well as drink-only occasions. This article outlines the particular features of drink-only visits and uncovers more about these occasions and customers.
On average around a quarter of out of home/delivery visits over the 12 w/e 24 January 2021 comprised only a drink, peaking at 30% share in w/e 24 January. Alcohol takeaways have been banned since the start of 2021 and it is unsurprising that coffee accounts for 59% of drink-only visits, while soft drinks and hot chocolate are each bought on 13% of visits. Coffee shops are therefore the leading channel, representing 47% of all drink-only occasions.
The nation's favourite, Costa Coffee, is the most popular drink-only brand, representing 23% of all visits. The brand is reaping the benefit of plenty of innovation, including its Christmas range featuring popular confectionery brands such as Quality Street and its Latte Plus range fortified with minerals. Furthermore, Costa boasts more than 8,500 Costa Express machines across the UK; an increasing number of drive-thru sites and the popular Costa Coffee loyalty app. Costa has improved its sustainability credentials too, through a collaboration with anti-food waste app Too Good To Go, while the brand's retail portfolio has boosted brand relevance beyond the hospitality sector.
While independents/local cafés are the second most visited operator type for drink-only occasions, Caffè Nero takes third position. Nationwide brand coverage boosted its performance and helped it narrowly overtake key competitor – Starbucks. Caffè Nero also ran a hot drink specific campaign in January, 'Buy One, Get One', where a customer buying one hot drink through Click & Collect received a voucher for a free drink.
One in five drink-only occasions are consumed while walking around. This links to the Eating and Drinking Out Panel data telling us that drink-only consumers are more likely to exercise regularly than the study total. It is therefore important that operators pay special attention to packaging, making sure it is convenient to transport. Beverage containers must also meet those ever-important sustainability credentials, as drink-only consumers feel strongly about recycling, with an average mean score of 4.7 on a scale of 1-6 where 6 represents "That's me" to statement "I recycle most of the packaging I use".
Drink-only delivery occasions make up a very small proportion of visits due to the low ticket price of such purchases and therefore often disproportionately high delivery fees, however leading coffee shops are working hard to change the perception of having hot drinks delivered. For example, Starbucks recently ran a social media campaign targeting 'coffee in bed' occasions through their collaboration with Uber Eats.
In terms of the motives of UK consumers to buy drinks out of home, nearly one in five does so whilst out and about (e.g. shopping), while one in ten visits are made as part of the routine. Drink-only occasions often represent a solitary experience, with two-fifths made by customers on their own. However 15% are made in order to get together with friends and family and with two thirds of visits made by more affluent consumers, operators can target upsell opportunity to premiumise their drink offering or offer drink and snack bundle deals for on the go consumption.
When the hospitality sector is finally able to reopen, we can expect to see a more even balance between those drink-only occasions featuring coffee on the go vs those much-missed drink after work occasions. We look forward to sharing more exciting insights from the Eating and Drinking Out Panel and reporting on how consumer habits change in the coming months.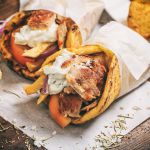 Food To Go After Lockdown: Downturn and Recovery