When thinking about reaching your potential in the wholesale channel, how much consideration are you giving to B2B eCommerce?
In the last ten years, the use of online as an ordering platform has grown exponentially, making it a critical part of any successful strategy within the wholesale channel.
Wholesaler websites have played a key role in ensuring convenience store retailers have been able to meet the increased demand and footfall created by the coronavirus pandemic. With retailers working around the clock to keep their shelves stocked, they have had little time to leave their stores and so online ordering has come into its own.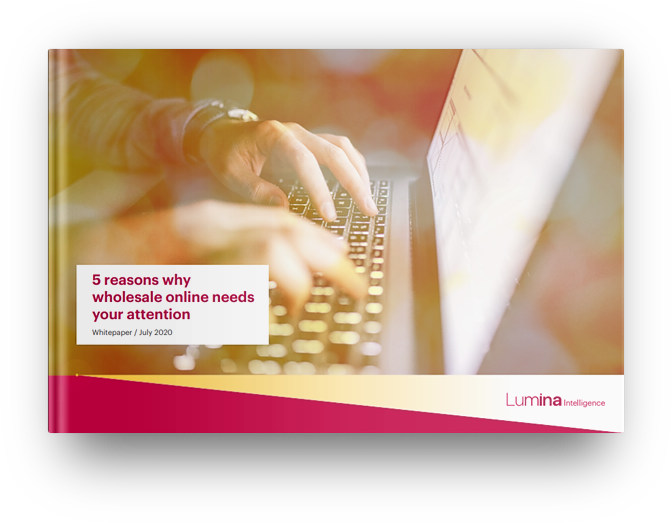 Featuring detailed insights from the recently launched Lumina Intelligence Wholesale Online (Retail) Report 2020, this whitepaper highlights five reasons why the wholesale online channel needs your attention, including:
Retailer usage of wholesale online platforms.
How retailer behaviour towards wholesale online has changed since coronavirus lockdown began.
The importance of the search functionality and the common problems retailers face.
How suppliers can be more tactful to ensure their media spend is effective as possible.
Complete the form opposite to download the free whitepaper now.
Lumina Intelligence may use your contact data to keep you informed of its products and services by email or by phone. You can withdraw your marketing consent at any time by clicking the unsubscribe link in such email or by sending an email to dataprivacy@wrbm.com. More information on our processing can be found in our Privacy Notice. By submittin g this form, you acknowledge that you have read and understand our Privacy Notice.