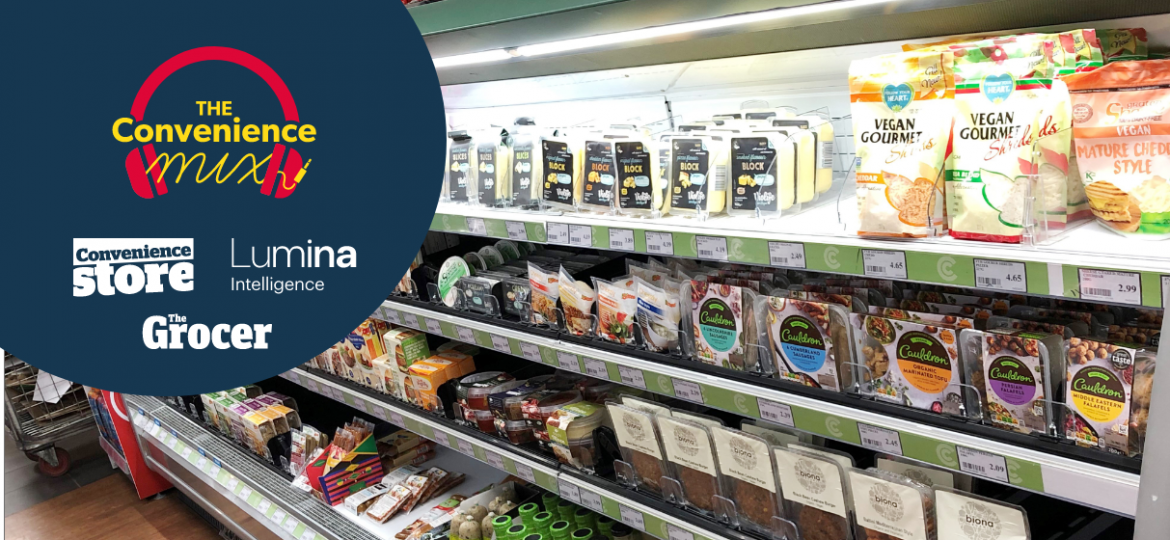 The Convenience Mix is the brand-new four-weekly podcast dedicated to the UK convenience retail market. Brought to you by the market leaders in data, coverage and insight, Conveniencestore.co.uk, Lumina Intelligence and The Grocer – the podcast hones in on specific trends impacting the sector, sharing the latest data, news and insight to give retailers, suppliers and wholesalers the information needed to support business critical decisions.
The Recipe For Plant-Based Success – sees our experts unpick the ever-growing trend towards plant-based consumption. How much has the plant-based category grown in recent years? Has this been impacted by the pandemic? What exciting products have hit the market recently? Where should retailers start when entering the plant-based category? What are the opportunities this Christmas, particularly with turkey shortages hitting headlines? We also catch up with Thea Brook, Founder of The Brook: Plant-Based Feasting. Thea discusses the growth of plant-based, why it is so important to driving footfall, the different options available to retailers when merchandising the category and her advice for retailers starting out in the plant-based category…
In this episode our experts explore:
The growth of plant-based
The plant-based category is not new and continues to accelerate at pace, with greater coverage given to its many benefits from an environment, animal welfare and health perspective. Our experts delve into this growth, sharing the latest insight and sales data, as well as the evolution of plant-based NPD and the steps made to improve product quality.
Opportunities for convenience
Many convenience stores have been stocking plant-based products for some time now. We discuss everything from marketing to merchandising – what can retailers do to drive footfall and highlight the availability of plant-based products within their stores? Should plant-based products have their own section, or should they be stocked amongst other non-plant-based alternatives?
A plant-based Christmas?
The HGV driver shortage is already causing supply issues, with these set to continue. Some media outlets are suggesting there may be a shortage of turkeys this Christmas as a result. We finish off this month's podcast by debating the potential of a plant-based Christmas, as an alternative to the traditional Christmas? Including plant-based alternatives to pigs-in-blankets!
Like this episode of the Convenience Mix? Sign up to stay updated