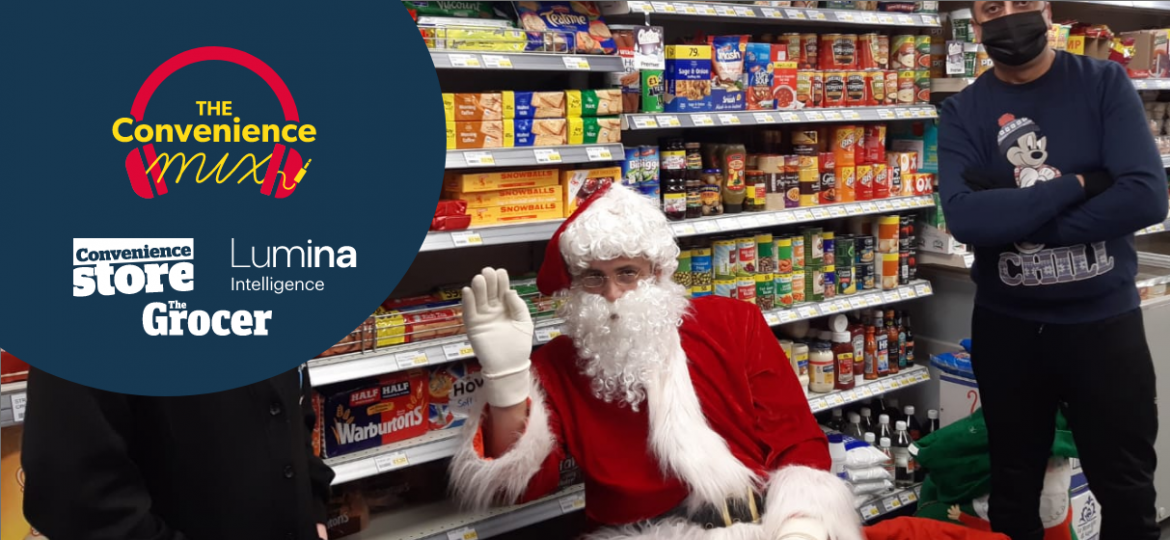 The Convenience Mix is the brand-new four-weekly podcast dedicated to the UK convenience retail market. Brought to you by the market leaders in data, coverage and insight, Conveniencestore.co.uk, Lumina Intelligence and The Grocer – the podcast hones in on specific trends impacting the sector, sharing the latest data, news and insight to give retailers, suppliers and wholesalers the information needed to support business critical decisions.
Episode nine – Stocking Up For Christmas – sees our experts tackle the upcoming festive period. One of the most important trading periods for the convenience sector, however it hasn't come without its challenges over recent times. 2020 saw Christmas plans thrown out the window, as travel restrictions were imposed at the last minute and some regions entered local lockdowns. With shoppers keen to make up for lost time, we analyse the opportunities for convenience this coming Christmas. How do we expect shoppers to behave? What are the key categories to be stocking? How will the HGV driver shortage impact supply? When do we expect to see shoppers start purchasing food and drink for Christmas? We also catch up with Susan Connolly, Sales & Marketing Director at Connolly Spar to understand her plans for the festive period and her expectations versus a very different 2020…
In this episode our experts explore:
The HGV driver shortage
Tesco has warned that the HGV driver shortage will lead to panic buying ahead of the festive period. It predicts that stockpiling for Christmas could be worse than what was experienced at the start of the pandemic. How are shoppers reacting to the prospect of product shortages? Our experts share exclusive data from Lumina Intelligence that analyses shopper concerns surrounding shortages, shopper intentions and whether they intend to stockpile and, if they do, which categories they intend to purchase.
Opportunities for convenience
No restrictions on gatherings will see consumers make up for what they missed last year and meet with friends and family, not just on Christmas Day, but throughout December. This offers a huge opportunity for retailers to capitalise on. Our experts dissect these opportunities and provide advice on how best to prepare.
The threat to convenience
Online multiple grocery continues to pose a threat to convenience. The pandemic resulted in a huge shift towards online grocery shopping and this remains a threat to convenience during the festive period. How can retailers continue to attract footfall and mitigate the threat that online supermarket poses?
Like this episode of the Convenience Mix? Sign up to stay updated