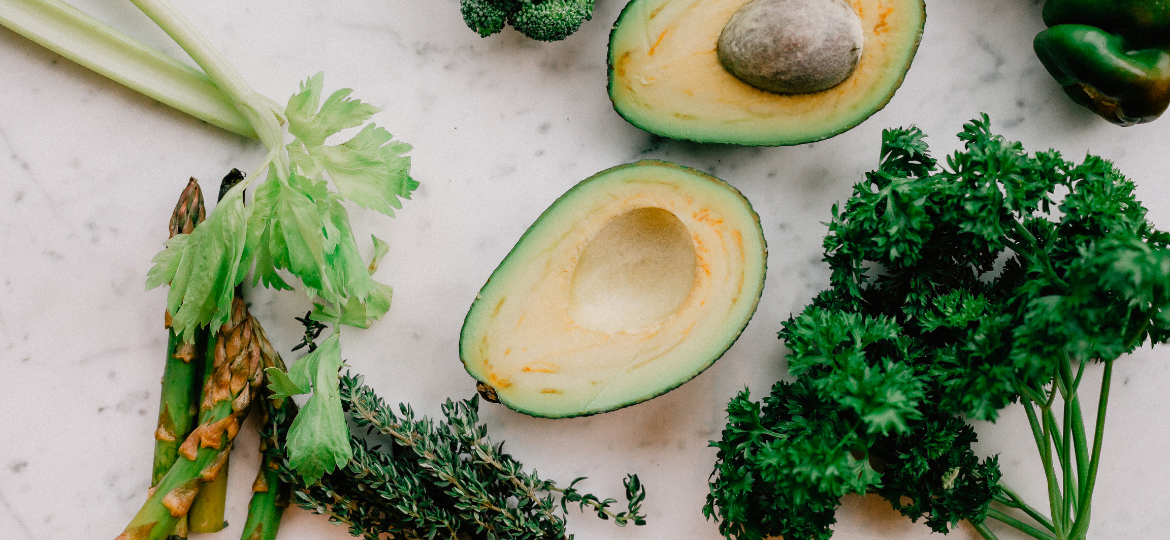 Participation in Veganuary has become increasingly popular, with the number of people signing up rising each year. In 2017, 50,000 signed up, rising to just under 600,000 people signed up to Veganuary this year. At around 1% of the UK population, this perhaps doesn't sound that high, but bear in mind this figure doesn't account for those who took part unofficially and also consider the growth in uptake, which in just five years has grown ten-fold.
Veganuary is particularly effective at targeting consumers who wish to reduce their meat consumption but are perhaps not ready to entirely cut it out on a permanent basis. Data from Lumina Intelligence Eating and Drinking out Panel shows that just under a third of consumers identify as flexitarian (a primarily vegetarian diet, but occasionally eating meat or fish), thereby demonstrating the broad appeal of plant-based innovation.
Every year Veganuary sparks a raft of new product launches in both foodservice and grocery retail. These launches cover an increasingly large number of meal occasions and categories. Consumers can now buy not only a vegan burger, but vegan condiments to go with it, as well as vegan ice-cream to have afterwards. With hospitality on-premise dining closed this Veganuary due to lockdown, foodservice operators have ensured that their increasingly popular at-home meal kits cater for plant-based diets. Nando's launched a vegan meal kit for Veganuary 2021, marketed as a way to 'flavour up' Veganuary whilst LEON's DIY Vegan burger kits provide consumers with all the ingredients to create the LEON LOVe Burger.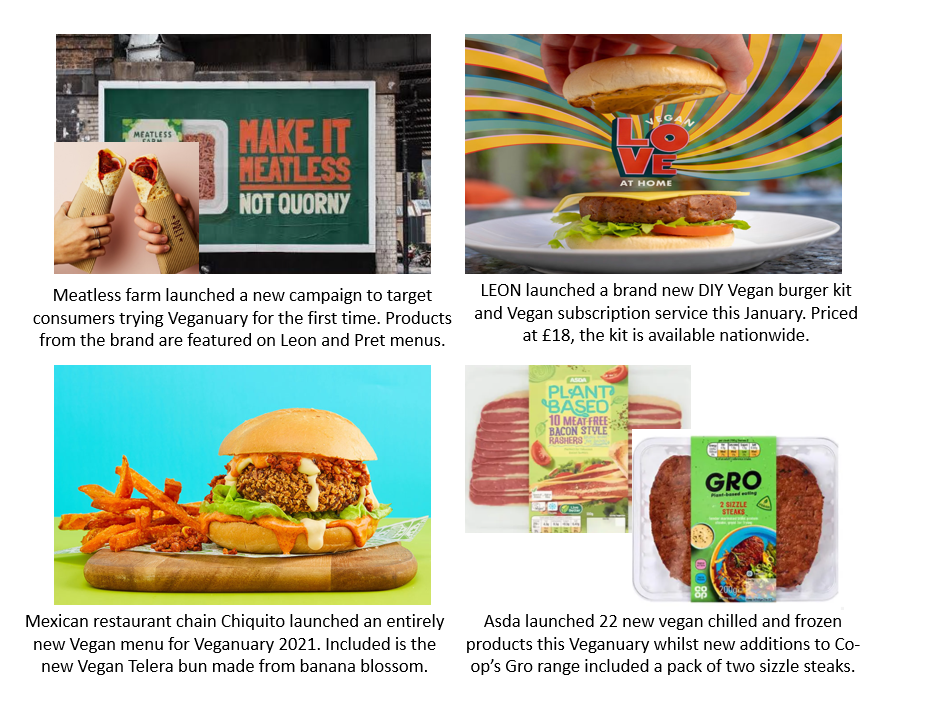 Given the generally healthier composition of plant-based eating, it has an important role to play for those consumers wishing to adopt a healthier diet. Lumina Intelligence Channel Pulse data from October 2020 highlighted that over a fifth (21%) of consumers said Coronavirus had motivated them to make their diet healthier. Plant-based launches which clearly highlight nutritional value will appeal to consumers seeking to achieve this.
Having said this, the pandemic has had a polarising effect, with other consumers relaxing their determination to eat healthily in search of comfort food at a challenging time. Indeed, some of the most hotly anticipated Vegan launches have been from the fast-food giants. The news late last year that McDonald's would finally be launching a vegan range in 2021 was met with elation. So, although health is a key driver for plant-based diets, there is room for indulgent and premium ranges too.
Plant-based innovation is now stretching across a wide variety of brands, channels, and categories in both foodservice and retail. With an increasing focus on the nation's health with initiatives such as the new Obesity Strategy, plant-based diets will undoubtedly continue to flourish.