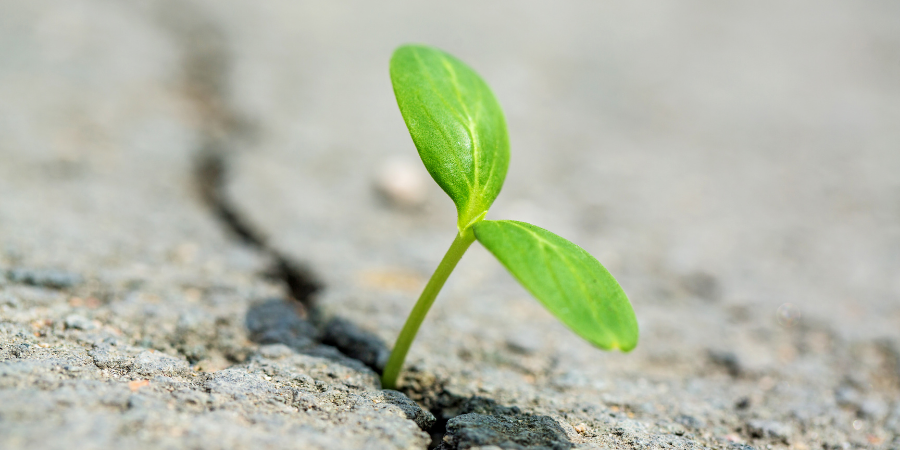 UK Restaurants enjoyed just 11.3 weeks of normal trading at the start of 2020 before the coronavirus pandemic made dine-in closures and other restrictions become a reality for operators.  Over 40 weeks of impaired trading saw £10 billion wiped from the total UK restaurant market value, a decline of -53%.  Most branded restaurants remained completely closed throughout the first national lockdown before offering a takeaway or collection service became a crucial lifeline with the prolonged closure of dine-in.
Lack of turnover together with mounting costs left many sites unviable, with the equivalent of 42 restaurant outlets closing every week of 2020.
Operators rose to cost saving and staff safety challenges with technology-led innovation, outlet disposals and inventory streamlining, with the latter reflected in a reduction in restaurant menu dishes of -21% in Spring/Summer 2020 vs. the previous year.  Smaller menus have helped operators to maintain product quality and consistency whilst operating with leaner teams to adhere to new safety guidelines throughout the front and back of house.
The pandemic has led to many operators taking a multichannel approach with new revenue streams including delivery, 'makeaways' and foodservice branded retail lines.  'Makeaway' kit innovation allowed restaurants to remain front of mind, giving consumers with a newfound appreciation for home cooking the chance to recreate restaurant dishes at home.
Maintaining alternative revenue streams has been business critical and allows operators to reach new audiences with innovations around drive-thru, omnichannel offerings and more experience-focused delivery services.  There is consumer support and appetite for foodservice branded products, with "makeaway" kits appealing to a fifth of consumers.  Consumers are also interested in ready-meals made by foodservice operators but sold through the grocery channel, with 4 in 10 expressing future purchase consideration.
Alongside future intentions to purchase foodservice branded products, consumers also have a strong desire to return to dine-in at restaurants with 52% of consumers reporting they are very or extremely likely to visit a restaurant by June.
When dine-in does reopen, creating experiences that are not easily replicated at home will be key for operators to drive footfall and compete with habitual delivery behaviours built up through the pandemic.  Operators will need to capitalise on the lengthy lack of opportunity for social interaction by emphasising the get-together and treating elements of dining out.  Optimistically, pent up consumer demand will drive restaurant sales throughout the summer and we can expect notable boosts for venues located in staycation hotspots.
UK Restaurant Market Report 2021
The Lumina Intelligence Restaurant Market Report 2020/21 is the definitive report for the UK restaurant industry.
The roadmap out of lockdown laid out by the Prime Minister in late February offered the return of dine-in for restaurants by the middle of May, so long as key criteria around the vaccination program and the spread of the virus are met.  Despite the afore-mentioned suggestion of pent-up consumer demand, a key concern for restaurants will be restricted consumer spending behaviour given growing unemployment and the cessation of government support initiatives threatening a stark economic outlook.
As well as consumer demand, market recovery will be dependent on when dine-in reopens and for how long capacity restrictions remain in place.  Lumina Intelligence has mapped three recovery scenarios for 2021 with each assuming different restriction and lockdown timelines.
Following the best case roadmap outlined by Boris Johnson, our upbeat scenario would see capacity restrictions eased by the end of June, resulting in full year restaurant sales reaching 62% of the 2019 value.  Blind confidence in the Prime Minister failing, the assumed mid-case scenario expects restrictions to be lifted from August, with the market growing +24% in 2021, to reach 58% of 2019 sales.  A worst case scenario would see a delay in the removal of restrictions until autumn, as well as the need for a reintroduction of selected restrictions in the winter.  The threat posed from new variants of the virus as well as a winter decrease in immune function are behind these assumptions.
The road to recovery will be aided by innovation introduced in 2020, with advances in the uptake and usage of technology within restaurants a key legacy of the pandemic.  45% of consumers expect to use technology in restaurants more in the future and this extends to over half when focusing on 18-44s.
Technological solutions including app and website development, digitalisation of ordering and payment and the use of QR codes are expected to receive heavy investment going forward, providing improved consumer experience when executed well.  Technology can drive throughput and spend offering operators the opportunity to grow sales and volumes whilst making operational processes more efficient.
Leading restaurant operators will emerge from the pandemic leaner but stronger with a greater focus on evolving consumer needs, less exposure to the threat of dine-in closures and opportunities to expand into attractive sites for more affordable rents.
Source: Lumina Intelligence UK Restaurant Market Report 2020/21