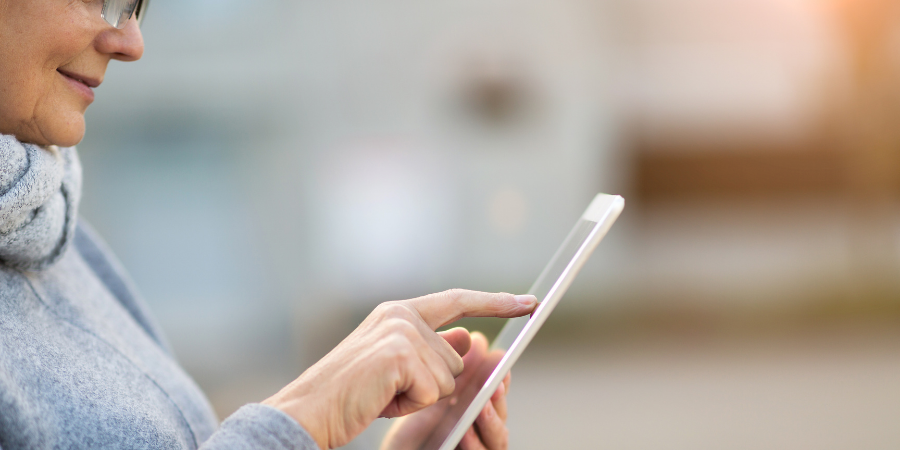 Nearly one year on from the first lockdown announcement in the UK, hope is creeping back in. The UK vaccination programme advances with success, positive news around the effectiveness of vaccines continues to hit the headlines, and we might even experience a normal summer.
Over 20 million UK adults have already received their first jab and amongst the eligible are those aged 60 plus, offering some reassurance to this age group to go about life a little more normally.
What does this mean for the eating out market? Diving into the latest figures from Lumina Intelligence's Eating and Drinking Out Panel we can see there's been a shift in older consumers' behaviour over the past few months due to the ongoing lockdown, but the big question is whether these change will stick with their new found freedom.
Looking back at the November lockdown, for the 4-weeks commencing 2 November 2020, 22% of foodservice participants aged 55 or above ordered their food or drink online or via a delivery app, as opposed to visiting a physical site. Comparing this to the latest 4-week period commencing 25 January 2021, delivery share has jumped to 30% – an increase of nearly 40%. Homing in on the 65+ age group, the share of foodservice occasions ordered online or via app increased at an even faster pace, with app ordering growth particularly strong, and more than doubling its share of occasions.
Simply put, the latest lockdown accelerated a pace of change within digital ordering not seen before in this age group. Reluctant to leave their houses during the winter pandemic-peak, and bored of home cooking, these consumers were forced into a route to market they may not have considered before.
This shift had a knock-on effect on their channels used, with QSR gaining share and, alongside pubs, cafés / coffee shops losing share. Lumina Intelligence's November Eating Out Operator Reaction revealed that cafés were more likely to offer a 'takeaway-only' option in response to the lockdown than traditional fast-food outlets, who offered delivery too. Pubs were more likely to completely close. QSR channel usage by over 55s grew from 1 in 5 occasions in week commencing 2 November 2020 to a few percentage-points shy of 2 in 5 in week commencing 15 February 2021.
Recent figures show that the delivery share has not slowed amongst those aged 55+ nor 65+ despite vaccine reassurance. Of course, when things begin to reopen and the rollout continues further, we definitely expect a change in route to market share, but we do not expect complete reversal. With nearly one quarter ordering their delivery via Deliveroo or Uber Eats, we can assume that these apps are on their smartphones and will remain on their smartphones going forward – ready for them to tap into in the future, when they never had been before.
What does this mean for Lumina clients?
Blonnie Whist
Head of Insight
Lumina Intelligence

"This emphasises the importance of technology. Since the pandemic began consumers have been forced to change their habits and embrace technology. A year on, these habits have now become second nature, regardless of age. Operators cannot expect things to revert back to the way they were – the legacies of lockdown will continue to drive growth for innovative operators that stay on top of market and consumer trends."