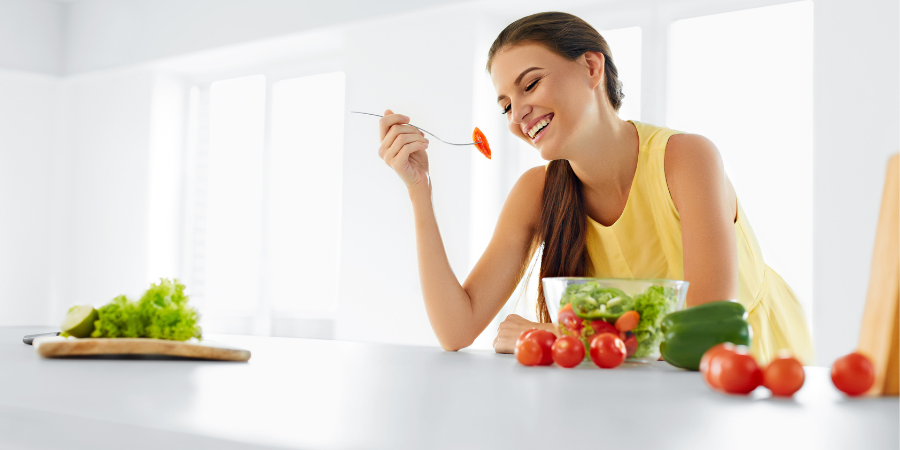 Back in November, Lumina Intelligence considered what impact a second lockdown would have on food shopping and consumption. One thing was for sure, we weren't anticipating that a third lockdown would follow. But it did – and this week marks a full year since the first lockdown was announced – making it a good time to reflect once again on how much has changed in the world of food and drink.
Increased shopping online for groceries
The switch to online has been widely recognised as one of the legacies of the pandemic as shoppers avoid busy stores and enjoy the convenience of home delivery. So much so, that 18% of consumers have changed their primary method of grocery shopping to online since the start of 2020.
Retailers have responded with increased supply, although at times (especially at Christmas), the race for slots suggests that there is still plenty of headroom for more. Part of the issue of course is that delivery is costly and therefore retailers will not want it to exceed a certain percentage of their business; hence many are driving customers towards click & collect, as well as reinforcing the message that stores are safe spaces to go.
Stockpiling
This time last year, stockpiling was a huge issue, with retailers struggling to keep up with demand and 'stocking up for the longer term' accounting for over 11% of supermarket missions in March 2020. Aside from a small peak in the November lockdown, this has fallen to around 5% as consumers appear confident about supply. Through the current lockdown we've seen a higher proportion of main shop missions at the expense of top ups, suggesting shoppers are following advice to minimise visits and that consequently these trips have become more planned.
Foodservice delivery increases share of stomach
At the end of March 2020, most hospitality businesses were closing their doors and hadn't yet established operating procedures under social distancing and other safety restrictions. As such, there was limited supply of takeaway and delivery with many of the big branded players completely shut. Supply gradually returned to the market, followed by the re-opening of dine in through the summer and autumn months and by lockdown two, many businesses were in a position to offer delivery, takeaway and drive thru services – and indeed this has provided an invaluable lifeline through the third lockdown too.
Lumina Intelligence Eating and Drinking Out Panel data showed that over 30% of eating and drinking out occasions in January and February 2021 were ordered online/by phone and delivered, with a further 17% ordered via click & collect. This compares to a combined share of 41% in the November 2020 period, so it seems delivery habits are more firmly imbedded than ever. Meanwhile, Lumina Intelligence UK Foodservice Delivery Market Report  (coming out next week) reports that the foodservice delivery market grew by an incredible +48% in 2020 as consumers replaced lost eating out occasions with delivery to satisfy their need for a treat – and a break from home cooking.
Continued scratch cooking
Unsurprisingly, more time at home, fewer commutes and the closure of hospitality led to a huge rise in home cooking, with 51% of consumers saying they have been cooking from scratch more since the start of 2020 and 44% have cooked at least one new recipe. Lumina Intelligence Dynamic Meal Equation quantified the increased proportion of our meals that were being 'supplied' by grocery retail due to the limited alternative options, with 82 of a typical 90 meal occasions a month (3 meals a day x 30 days) being sourced from food we've purchased from retail.
But let's be honest, who isn't bored of constant meal planning and preparation as we annualise on the start of coronavirus restrictions? With limited alternatives, delivery has been the big winner of 2020, providing variety, excitement, and a much-needed treat through a difficult year. The big question is: what will happen when dine-in reopens? There is no doubt there is latent demand for eating out, with 52% of consumers saying they intend to visit a restaurant before June; as well as anecdotal reports of exceptionally high levels of booking for venues, especially those with outside areas. However, some will remain nervous about going to venues (at least until they've had both doses of the vaccine) and many will be sensitised to the cost of eating out, having benefited from a more frugal stay-at-home existence. Read our report to see our view on how this will unfold.