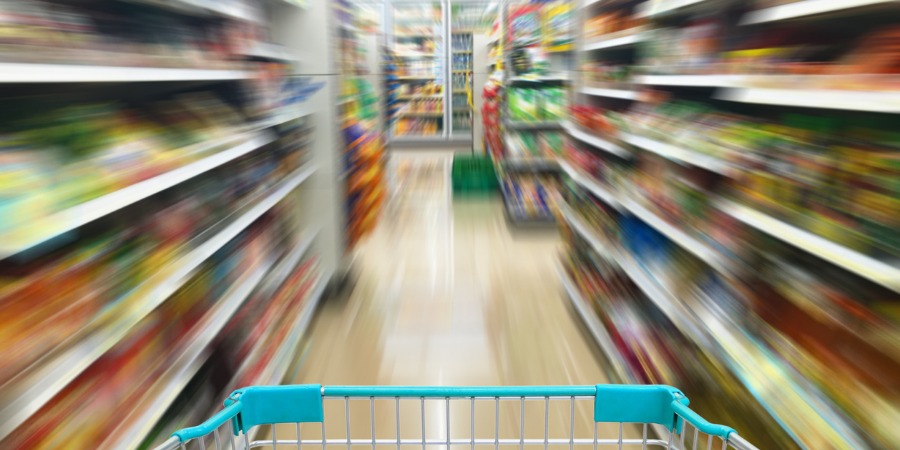 Growth & Size Statistics: 2019 - 2021
The UK convenience market is expected to reach a value of £43.2 billion in 2021, up +0.3% from 2020 (Lumina Intelligence UK Convenience Market Report, July 2021). During the first half of the year, convenience retailers benefited from higher volumes due to the UK's third lockdown. As restrictions continue to ease in the second half of the year, average sales per store are expected to model pre-pandemic levels.
Growth Drivers and Inhibitors
The pandemic boosted the convenience market dramatically in 2020, and this impact is expected to continue into 2021. During lockdowns, shoppers increased frequency and basket size within convenience, while limiting travel and exposure to larger and busier stores. Convenience has the highest frequency among grocery channels, with an average number of 2.0 visits per week compared to supermarkets with 1.8 visits, discounters with 1.7 visits, and online grocery with 1.5 visits because it caters to the "little and often" purchasing pattern (Lumina Intelligence Channel Pulse, June 2021) Penetration has also remained higher than pre-pandemic levels, with 67% of consumers visiting a convenience store every week.
The coronavirus restrictions have sparked a shift towards suburban living that has impacted the convenience market. The lessened urban footfall and the move towards working from home has resulted in convenience multiples in city centre and travel hub locations declining in sales. This shift has also intensified consumer trends towards shopping and supporting local, with 78% stating that supporting local suppliers and retailers is very important to them.
The convenience market in 2021 is expected to stabilize, in terms of growth, after being greatly boosted in 2020 due to the pandemic. Co-operatives are expected to achieve the strongest growth among all fascias through 2021, with ambitious expansion plans as well as increased investment into own label products and delivery operations. By 2024, the overall market is expected to total £47.1 billion, rising +2.9% from 2021. This growth is expected to be driven by development in different formats as well as a focus on on demand convenience (ODC). Convenience store delivery is a lucrative opportunity for businesses to explore, but awareness is low at 38%, and so investment in advertising with an emphasis on benefits including fast delivery and smaller minimum spend can help retailers take advantage of this channel.
Innovation targeting the increase in time spend at home including delivery services is expected to be a driver of growth. Hybrid working will also drive growth in suburban areas. Offering interesting meal kits and bundles will also drive growth and increase retailers' competitive advantage by offering accessibly priced and convenient alternatives to foodservice delivery. An expansion and investment into delivery will boost sales since ODC shoppers spend +128% more than in-store shoppers and buy +36% more items.
UK Convenience Market Report 2021
The Lumina Intelligence UK Convenience Market Report 2021 is the definitive report on the UK convenience sector.
Growth is expected to be inhibited especially in urban areas by a large reduction in city centre footfall, which will mainly continue to impact food to go specialists. Once coronavirus restrictions are lifted, there is also a risk that shoppers will begin to return to other channels. Recessionary behaviours from financially strained shoppers will increase discounter shopping and price comparisons, and there is increasing competition from online and foodservice delivery specialists. The implementation of consumer-driven sustainable initiatives will also increase costs for retailers. Applying social distancing measures also impedes growth and increases overhead costs by limiting the amount of customers allowed in during opening hours, especially for smaller sites.
Market Share
Co-operatives are expected to grow value market share to 14.2% in 2021, up +1.4ppts from 2018. Both convenience multiples and symbol groups are set to decline in share by -1.0ppts and -0.4ppts in 2021, respectively. Convenience multiples market share is expected to decline by -1.0ppts, due to low city centre footfall leading to weaker performance. In 2021, it is expected that symbol groups will lead in market share with 37.2%, followed by convenience multiples at 19.8%, unaffiliated independents at 18.9%, co-operatives at 14.2%, and forecourts at 10.0%.
In 2021, opportunities for growth within the market lie in ODC and competitive and innovative product offers. The market is expected to be threatened by an ongoing lack of city centre visits, as well as recessionary consumer behaviours and customers turning to other channels in foodservice as restrictions loosen.