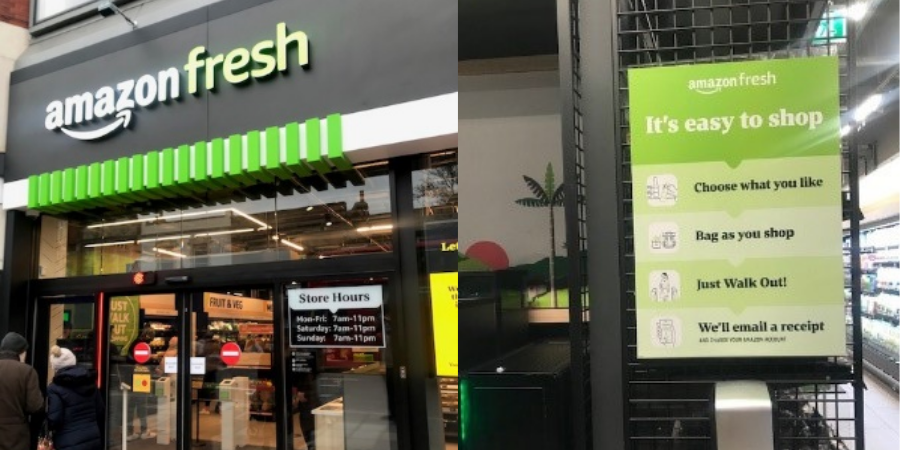 Last week, Amazon launched its first physical retail store outside of North America, Amazon Fresh in Ealing, London. The 2,500 sq ft store features Amazon's 'Just Walk Out' technology, whereby customers scan their phones to enter, do their shopping and leave without any form of checkout necessary.
There is no denying that this launch has created a lot of noise across the trade and certainly takes convenience to a new level, beyond that of the Sainsbury's cashierless store in Holborn, which launched in April 2019 before quickly being scrapped. But will it last? Are shoppers screaming out for this level of convenience? Is this a threat to traditional convenience or will the noise fade away with time? We recently visited the store and, using our insight, share our thoughts and findings…
Ease of shop in the top five drivers to store
The very nature of the word convenience is about making things simple and easy – which is why shoppers rank ease of shop within the top five factors influencing their decision of which store to visit.
There is no doubt that the new Amazon Fresh store meets this shopper need. There are very few barriers to entry (downloading an app), with shoppers able to simply walk into the store grab the items they want and walk out. The store is well signposted, making it easy for shoppers to find the products they need, but also provides inspiration in the form of meal solutions and occasions. The store covers the majority of categories, with the typical SKU count that you would expect from a convenience store.
Unsurprisingly, the latest data from the Lumina Intelligence Convenience Tracking Programme highlights planned top-up as the most popular mission within UK convenience retail, accounting for a third of all visits. However, the second most popular mission amongst shoppers is meal occasions e.g. shopping for a meal for tonight. Particularly within periods of lockdown, shoppers are looking for culinary inspiration, as they are bored of cooking and eating the same meals every week.
Amazon are ticking the boxes here by providing a layout that is easy to navigate, so shoppers can find the items they need, but they are also catering for the growing meal occasion mission, with a fixture dedicated to inspiring customers and cross-selling categories that pair together well.
Grow convenience channel sales with in-depth category, mission and demographic data.
Speed of service not in the top 10
A lot has been said about speed of shop, however the latest data from our Convenience Tracking Programme indicates that speed of service/short queues is not currently all that important to shoppers. In fact, it doesn't even factor in the top 10 most important factors that influence a shopper's decision around which store to shop at. Parking, availability, prices, proximity to work or home and long opening hours are more important to shoppers, and whilst some of these are easier than other for retailers to influence, the majority are strong attributes of your typical local convenience store.
Top 5 drivers to a convenience store
It's close to where I live / work
I was in the area
I like to support my local store
Good prices
It's easy to find what I'm looking for
However, prior to the pandemic, when home working wasn't so prevalent and there were no restrictions on movement, speed of service was the fifth biggest driver to a convenience store. As restrictions start to ease and everyday life resumes, it is likely that it will grow in importance once again and cashierless stores could become more of a lure for shoppers who are more time poor.
But there could be so much more to Amazon's offer. Speed and ease of shop are clearly high on the agenda, but further down the line we could see adaptations that appeal to many more shoppers. For example, exclusive promotions and discounts for Amazon Prime customers or day-part merchandising that really drives shopper experience depending on the time of day they visit. Over time, Amazon will build up a database of extensive customer data, which will enable them to tailor the shopper experience. It is probable that speed will not be the only pull for attracting shoppers and before long, we will have a better understanding of the alternative factors Amazon will look to compete on.
How can you define helpful/friendly staff?
Helpful and friendly staff have long been a key driver to a convenience store, with shoppers valuing the personal experience they receive. Whilst, you might not necessarily expect a personal experience from an Amazon Fresh store, where the staff know your name and the products you purchase, don't be fooled into thinking that this is a robotic, computerised experience.
There may be no checkouts, but staff were present throughout the store to welcome, thank and help shoppers with any questions they want. By removing checkouts, this store allows more opportunities for staff to help shoppers and attend to any queries rather than standing behind a checkout trying to get through the long line of shoppers quickly. Time will tell if staff presence was primarily to support the launch of the store or whether this will dwindle over time, as surely one of the benefits of a checkout-less store is the lower requirement for staffing.
Supporting local businesses important to three quarters
If the last 12 months has taught us anything, it is the lengths that local businesses will go to support local communities during times of crisis. Whether that is a foodservice operator delivering to local hospitals or a convenience store retailer protecting the most vulnerable through home delivery, local heroes have come to the fore since March 2020.
Continuing to champion and support local businesses is at the front of shoppers' minds. The recent Lumina Intelligence Future of Convenience 2021 Report indicates that 78% of shoppers believe it is important to support local suppliers and retailers.
Within the store Amazon has highlighted its British credentials to showcase the provenance of some of its produce, but not much else. Whilst 52% perceive local to be 'made in the UK', 48% see it is as closer to home. Local convenience stores are perfectly placed to cater for this demand and partner with local independent suppliers to offer a range that really suits the community that they provide for.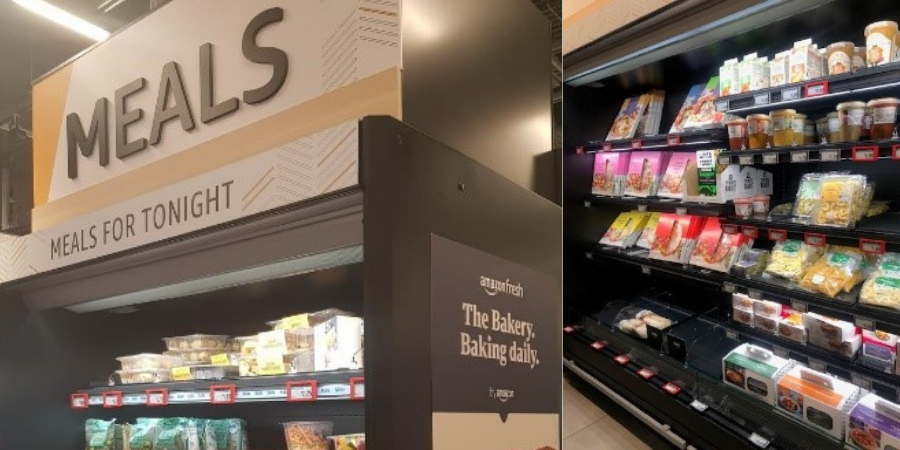 Scan and go isn't new
Whilst Amazon continue to push the boundaries, the concept of scan and go has been around for some time. In fact, there are solutions that other retailers can invest in to make it available within their stores. So, in reality, retailers have been operating within an industry where frictionless shopping already exists.
More critically, this poses the question – do shoppers want frictionless shopping? For many, visiting the local shop is a more leisurely experience and isn't always about speed. The cashierless trial from Sainsbury's was scrapped after three months, with the supermarket admitting "not all our customers are ready for totally till-free" shopping.
For some, speed will be a core factor driving decisions and, for them, the rollout of new technology will be appealing. However, there is so much more to convenience retail and this is evidenced in the data. Is speed enough to change the shopping habits of convenience store shoppers? Probably not, but Amazon certainly have other levers that could be pulled in order to satisfy other shopper needs.
Noisy disruptor or long-term challenger?
A company the size of Amazon has the capacity to grow at speed, with some analysts predicting that it will acquire a major British supermarket in the very near future, which would very quickly change the landscape of the UK grocery retail sector. Amazon has been clear that this is a trial and they are unsure what the results will be, but they would like to expand and "open a few more in and around London in similar locations and see how they go" (The Grocer).
Whilst clearly one to watch, the concept needs time to mature and grow in order to become a genuine challenger. Speed and ease of shop are important to shoppers, but so is the store's personality and its presence in the community. Retailers have made great strides to improve speed and ease of shop, all while not compromising the personal service provided to customers.
Amazon has the capabilities to compete on other levels, such as price, promotions and ease of shop, so whilst this may seem like a noisy disruptor at present, it has the potential to become a long-term challenger.
Convenience Tracking Programme
The authority on the complex and fragmented UK convenience market, supporting suppliers and retailers with data, forecasting, retailer analysis and path to purchase insight.