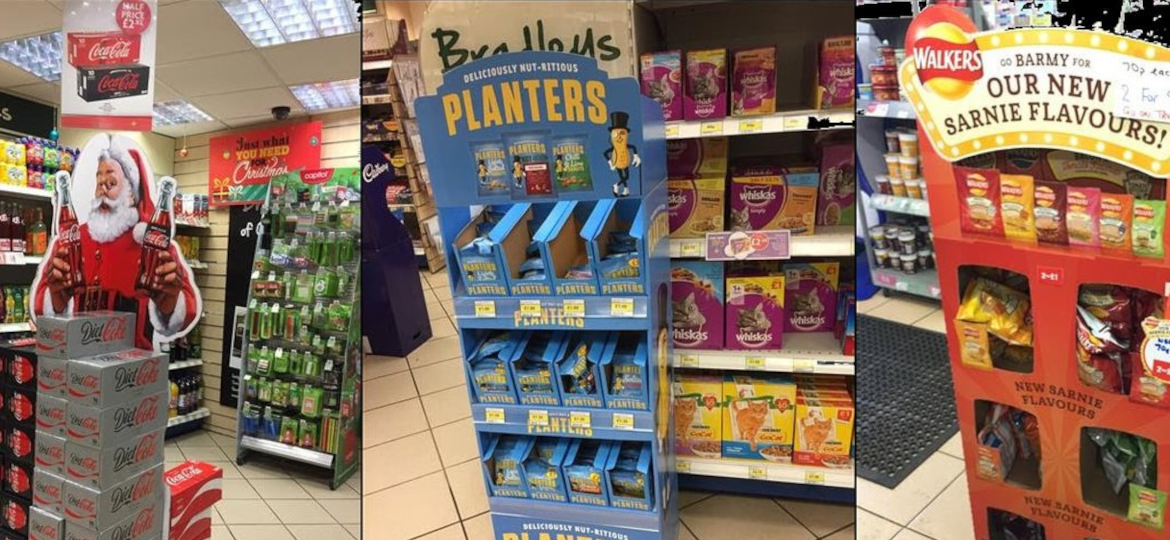 Shoppers are visiting c-stores more frequently, offering the perfect opportunity for suppliers and retailers to drive sales and awareness of products through displays. However, despite a rise in footfall shoppers are spending less time per visit, limiting the opportunity to influence, disrupt and upsell.
In-store displays now play a much bigger role within the convenience sector. Previously, impulse purchases were driven by promotions, but our research now suggests that more and more impulse purchases are driven through in-store displays. This is a significant shift in shopper behaviour and is highlighting how important it is to get your displays right. This is also a huge opportunity, as we know shoppers are actively looking to be inspired.
We look at the key ways to converting sales through the right in-store communication strategy.
Get your point-of-purchase (POP) communications right
Our data shows that using the most effective point-of-purchase communications can increase your sale conversions to 21.5% dependant on category. Is a chiller cabinet most effective for your category?
Use the most effective fixture types
There are many to choose from and the results show that some work better for different categories. Certain categories are more suited to a chiller cabinet and some to a case stack pallet display. Implementing the right type of fixture can help you achieve a conversion rate of between 3% and 12.8%.
Entice shoppers with the messaging you use in store and on fixtures
Messaging in store can come in many different forms. Most stores tend to use messaging that revolves around category specifics, price reduction, multi-buys or simply no message at all. However, what works best? Using the right messaging could see your conversion rates go as high as 22.4%.
Product location is key
The height at which you place your brand or category can have a huge impact on sales and awareness. The ideal location has a conversion rate of between 3.9% and 14.1% dependant on category. Interestingly, we have found that different categories perform better at different heights, so there is no uniform approach.
This highlights the size of the opportunity for your brands within the convenience channel. Failure to act on this could result in lost sales to competitors and low brand engagement in store.
Our recent Convenience Display Effectiveness (CoDE) research looks in detail, category by category at the effectiveness of displays, highlighting the key types of displays to maximise sales and performance. In a highly competitive environment, this is vital to success, especially with over 90% of in-store displays going unnoticed by shoppers.