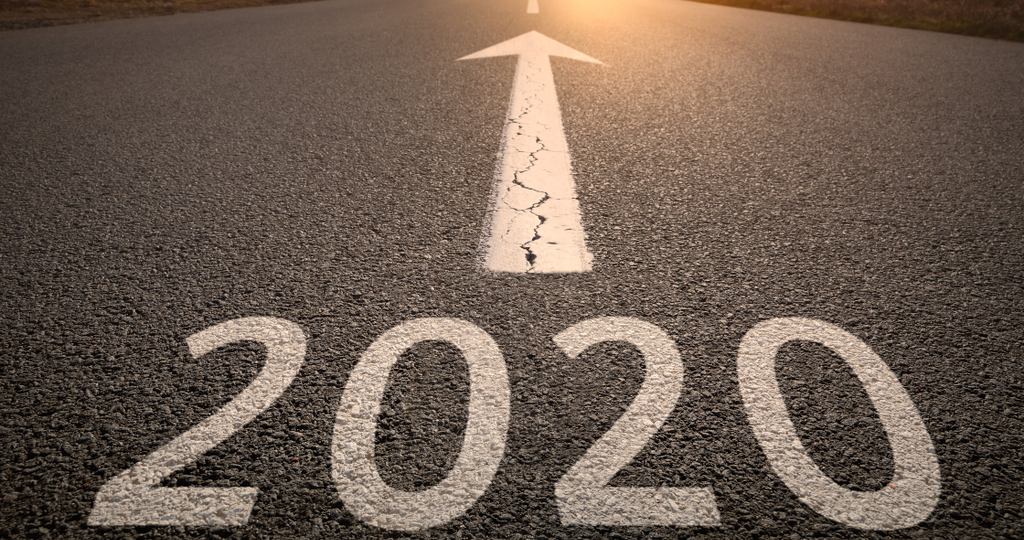 Many of you will have seen the recent article in The Grocer that collated a series of future forecasts from executives from across the grocery market, which focused on the decade ahead. In our latest article, Market Insight Director, Steve Gotham casts a critical eye on the potential implications of five of these trends.
Supermarkets will target takeaway
The leading supermarket chains are already offering online ordering and delivery. Many already have cafés, restaurants and hot food counters. According to the MCA Foodservice Delivery Market Report 2019/20, the UK delivery market grew 18% to £8.4bn in 2019 versus 2018. Furthermore, expectations are for the foodservice delivery market to continue growing strongly over the next 3 years, with MCA forecasting a CAGR of 7.7%.
A coming together with existing and possibly new delivery specialists, either via strategic partnerships or acquisitions, appears a natural fit and one that could serve to form an 'extended life intermediary service' to help fulfil a wider spectrum of food & beverage requirements of busy householders. It is also not too much of a leap for this to potentially encompass some form of dark kitchen/virtual brands too as supermarkets look to reconfigure excess, under-utilised superstore space.
Meat-free will be the default option
The relentless rise of growing consumer responsibility around more personal health, animal and planetary welfare will catalyse further growth in meat-reduction dietary preferences. Vegetarianism and veganism will potentially become sufficiently popular normal practices that a tipping point will be reached whereby the tables are turned and meat dishes will be the versions consumers have to 'opt-in' for. In the six months to November 2019, 3% of UK adults became vegan and 22% stated that they were eating less meat than they used to (MCA Hot Topics Report November 2019).
The implications for the farming industry will clearly be immense, but the strong likelihood is that meat consumption will decrease, and will migrate towards lower quantity, but higher quality, more premiumised product with even higher provenance and sustainability credentials. The MCA Menu & Food Trends Report 2019 identifies provenance as a real opportunity, with 29% of consumers agreeing that operators should put a greater focus on locally sourced products.
In addition, product quality is growing in importance to consumers, particularly within convenience. The HIM Convenience Market Report 2019 shows that quality of fresh meat and fish, quality of fresh fruit and veg and quality of fresh bread and bakery were the three store KPIs that returned the highest annual increases in importance. Unfortunately for convenience, they were also the three that saw the largest decreases in customer satisfaction – highlighting a potential threat to the sector moving forward.
The sheer volume of plant-based and vegan NPD hitting the sector is gathering pace, and will need skilful demand assessment and shelf-space management. Certainly demand will be stronger in catchments with higher proportions of younger adults, as opposed to those with a far more elderly skew.
Arrival of targeted health specialist products and services
Thinking about how healthier eating is going to evolve, a logical next step is with more personalised and prescriptive food & beverage intake. Refill stations in stores are becoming more and more common and provide shoppers the opportunity to purchase products and quantities that are tailored to their needs. The HIM Future of Convenience Report 2020 indicates that 63% of shoppers think refill stations should be available within grocery stores.
In many ways this will be a second coming of 'functional foods', but with improved timing through more engaged and better-informed consumer audiences. Younger customers will be more knowledgeable via more widely accessible nutritional and allergy-related information and because of greater understanding of the advantages and disadvantages of plant-based diets. The HIM Convenience Market Report 2019 highlights that 45% of consumers are already actively trying to make healthier choices when it comes to diet.
In addition, scientific advances will open-up more prescriptive benefits for more niche consumer segments with specific conditions, along with targeted advantages for older consumers. Food and drink products specifically developed to improve energy levels, sleep quality, gut health, mental functionality and mobility, and to provide pain relief, will all become more popular. New product categories will emerge in supermarkets, and there will be growing numbers of dedicated health food shops and of more specialised cafés.
Discounter expansion drives further grocery consolidation and diversification
The HIM and MCA Top of Mind Report 2019/20 gathers the views of industry professionals across the grocery retail and eating out sectors on current market conditions and how they think it will evolve in the coming 12 months. 86% of grocery retail professionals expect hard discounters to outperform the overall market in 2020. In comparison, 0% expect supermarkets to do the same!
Over the past decade, one of the most seismic events within grocery retailing has been the rise of the discounters. After significant physical expansion, Aldi and Lidl now have a combined grocery market share of 14%, up from just 5% in 2010. A figure of 20% is by no means an unrealistic expectation by 2030. This growth forecast has several implications. It is going to require further physical expansion, particularly within London and the South-East, but also more focus upon high street sites nationally. This is going to entail new attention on Food to Go ranges and provide increasing competition for nearby practitioners. Worryingly for competitors, demand is strong! We recently surveyed 1,000 shoppers, asking if they would like to see Aldi open more Aldi Local stores on busy high streets and 53% either agreed or strongly agreed. Furthermore, 42% stated that they would travel further than their local store in order to visit and Aldi or Lidl.
Growing discounter penetration will inevitably further impact sales growth and profit margins at the superstore giants. With its scale and leadership position, Tesco is most insulated, but trading pressures will intensify on at least one of Asda, Morrison or Sainsbury's. At some point, the big four will become three – despite the best conservational efforts of the Competition & Markets Authority. In addition, this will mean the attractiveness of diversification outside of core grocery retailing will increase further. Strategy departments will be busy running (and re-running) their slide rules over opportunities in non-food, wholesaling, delivery and/or foodservice. Sainsbury's might have tried and failed in the past with its Fresh Kitchen, but it would be wrong to think there might not be a more appropriate time and place.
Sustainability considerations acquire business critical importance
For many, Greta Thunberg is already an early contender to be the person of the decade, and if that sounds a tad premature, it surely is difficult not to agree that in 10 years' time, more of us will be more worried about climate change than is currently already the case. Already, we are in the midst of a consumer-led revolution about the use of plastic, and grocery industry stakeholders are having to become increasingly mindful about their environmental impacts to not only avoid a consumer backlash, but also to better position themselves to capitalise on the gathering momentum behind more responsible consumerism. The HIM Future of Convenience Report 2020 highlights that 65% of shoppers think plastic free aisles make a store more appealing.
The 2020s will increasingly see consumers demand values alongside value, meaning that sustainability will increasingly guide business decision-making as companies look to reaffirm their various commitments to the environment, community and to investors. Sustainability audits and reporting will become more commonplace, and more operators will ensure they are not left behind regarding best practices.
In summary, distilling grocery market predictions into a short-list of just five key developments is inevitably open to debate. No reference has been made to the consequences of Brexit, new trade deals or possible supply chain disruption. No inclusion either about the prospect of/need for growing internationalisation, to the rise of CBD or of an insect-led revolution. Come what may, the 2020s are not going to be dull and are only likely to see the pace of change accelerating. Dyed in the wool traditionalists need not apply.