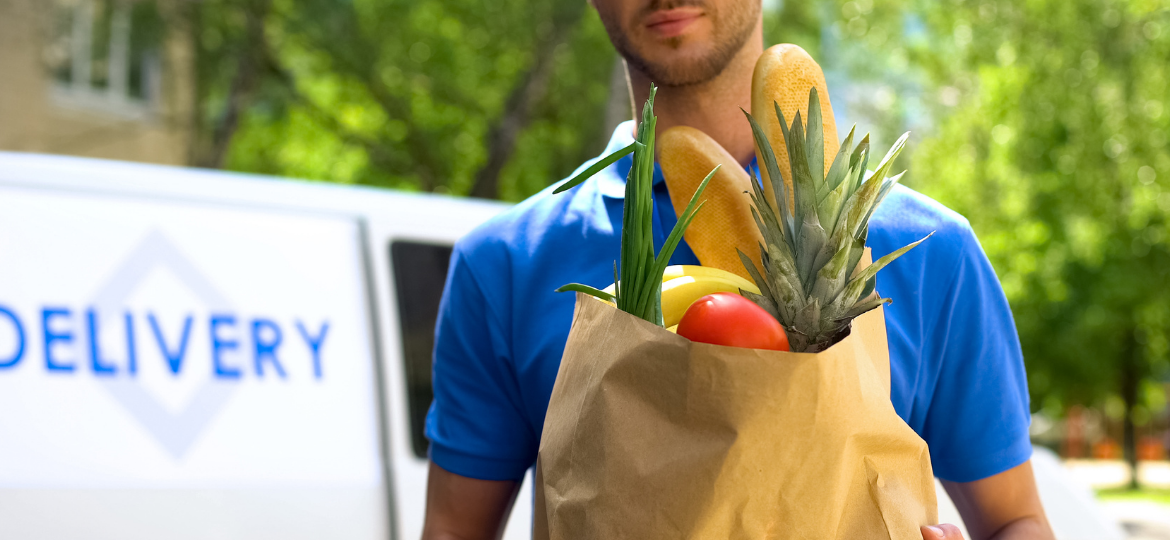 The online grocery market is estimated to be worth £12 billion (Lumina Intelligence On Demand Convenience Report 2020) and increased use of the channel is expected to be one of the legacies of the coronavirus pandemic. The UK lockdown also saw a rise in the number of convenience stores exploring this route to market and as a result these retailers have offered a lifeline to vulnerable members of society who were shielding.  The Association of Convenience Stores estimates there are now 600,000 deliveries a week being made through the channel.
Some convenience retailers have decided to operate a delivery service themselves; others have used partners such as Deliveroo and UberEats. We've also seen convenience store delivery partner Snappy Shopper expanding rapidly, rolling out its delivery/click and collect platform – from just a few stores in Scotland in 2018 to securing a deal with SPAR wholesaler AF Blakemore for 250 stores. The convenience delivery platform has seen average spend increase from £21.52 to £32.49 during lockdown, highlighting the opportunity for driving basket size.
Compared to peak lockdown in April, c-stores have managed to retain the 8% of shoppers who have ordered delivery from their local convenience store. Supply and demand have levelled out, with the percentage unable to get a slot decreasing from 17% to 6%. A higher proportion of consumers stated that they haven't considered using a delivery service, corresponding to the fact that shoppers are likely to be less apprehensive about heading out to shop in stores following the easing of restrictions.
Awareness of c-store delivery services has improved over the last few months. In April, a quarter of shoppers cited not being aware that convenience stores offered delivery as a barrier to usage. This had decreased to 21% by the end of August.
Despite the impact of social distancing and tighter regulations, a preference for the in-store shopping experience remains the top barrier to using a delivery service. The Lumina Intelligence On Demand Convenience Report 2020 found that this experience element is a key barrier for older consumers in particular (+5ppt compared to average).
To help overcome this barrier, c-store retailers should seek to apply rich imagery, recipe inspiration, personalisation and suggestions on their online platforms in order to help with browsing.
Whilst retailers may prefer to welcome their customers back to their stores, as coronavirus cases begin to rise again and local lockdowns are likely to be commonplace, we may well see a spike in online services. Armed with increased consumer awareness of delivery services, retailers can seek to boost usage of the channel and secure the loyalty of their regular customers. Afterall, according to the Lumina Intelligence report, 80% of shoppers are more likely to order from a c-store that they usually shop at.
Search our library of free resources for the grocery retail and foodservice markets: access webinars, whitepaper, and insight articles to read up on the latest consumer and market trends.