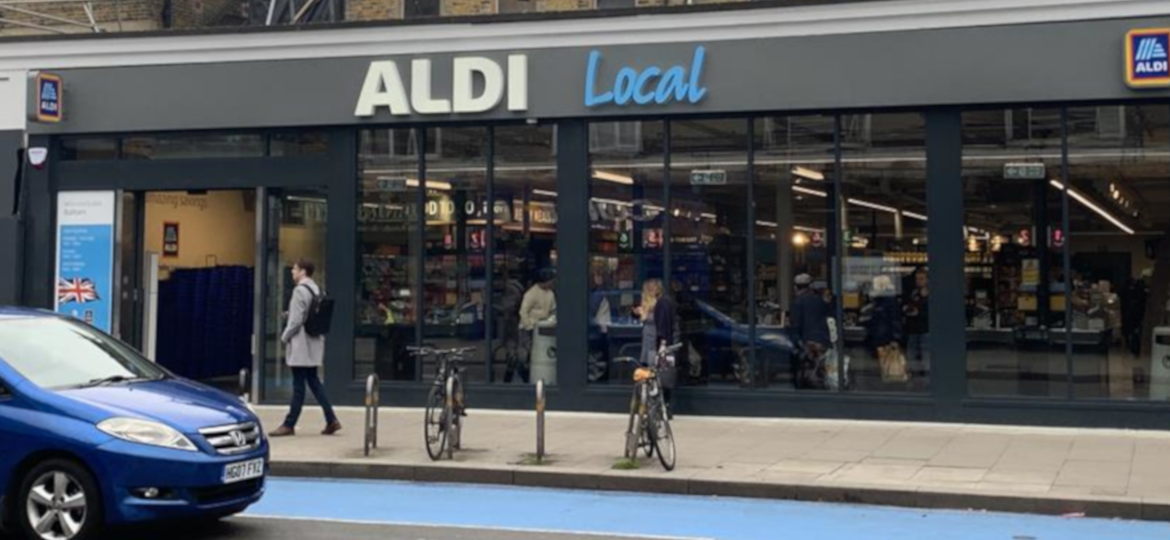 The strength of the Convenience market has been proven once again, as another competitor has thrown their hat in the ring. To be honest, with Tesco and Sainsbury's entering the channel nearly 20 years ago you could be forgiven for wondering why it has taken Aldi this long. The introduction of Aldi Local, which signifies the first move from the discounters into smaller format retailing, will no doubt disrupt the convenience channel. In fact, the recent HIM & MCA Top Of Mind Report 2019, that surveys senior industry professionals from across the grocery retail and foodservice sectors, identifies convenience, online and hard discounters as the three channels that the sector believes will out-perform the overall retail market in 2019.
Acting as a disruptor to the convenience channel, what is the potential impact of this move from the hard discounters? Aldi has made a point of saying 'this isn't a move into convenience retailing', as the stores are twice the size of the average c-store, however, it is hard to argue that this will not impact the channel at all.  We've highlighted 6 key stats that paint an interesting picture…
53% of shoppers want a small format Aldi in busy areas and on high streets
We recently asked a nationally representative sample of 1,000 UK shoppers if they would like to see Aldi open smaller stores in busy areas and on high streets. 53% either agreed or strongly agreed, highlighting a demand for discounter stores to become more convenient and accessible. Another recent HIM survey, into the impact of Brexit on UK shoppers, showed that UK shoppers believe the discounter channel will prove to be the most resistant to price increases. Just 46% of consumers think discounters will have higher prices as a result of Brexit, vs supermarkets (68%), c-stores (60%) and online (53%).
Aldi are placing themselves in a great position to capitalise on Brexit uncertainty and drive footfall to its stores across different shopping channels. Larger mults, symbol stores and independents will need to keep a close eye on the developments of the Aldi Local and place extra focus on the value they offer consumers.
42% would travel further than their local store to visit an Aldi
4 out of 10 shoppers would travel further than their local store to visit an Aldi. This is something to seriously consider for local, independent retailers and truly highlights the size of the threat that discounters pose. Uncertainty around Brexit and the impact it will have on disposable income is one of the catalysts for consumers considering travelling further in order to save on grocery spend.
Despite location regularly featuring as a key driver to a convenience store, this stat indicates that price may be becoming more of a defining factor in attracting footfall. As economic uncertainty grows, retailers may need to become less reliant on location and focus on value and price.
3% of Aldi shoppers are on a food to go mission
Food to go is one of the driving forces of the convenience channel. The recent MCA & HIM Food To Go Market Report 2019 indicates that the value of the food to go category within convenience is forecasted to grow by £0.5bn over the next three years. Across the convenience channel, 13% of shoppers are on a food to go mission, highlighting a huge opportunity for Aldi to grow its current base of 3%.
HIM Account Manager, Zoe Jag-Nathan recently visited the new Aldi Local in Balham, South London. Unsurprisingly, following the trend of smaller format stores in built up busy areas, the first thing you are met with is a bay of food to go products. This is key to targeting commuters who are looking to grab something quickly as they move onto their next meeting or head back to the office. Despite the opportunity that FTG offers Aldi, it is evident that their current range is smaller than that of a lot of competitors. This indicates that FTG may not be their highest priority or that they need to place greater attention on it in order to maximise the opportunity.
Aldi is already generating footfall from top up shoppers
Data from the HIM High Street Programme in 2018 highlights that 34% of Aldi shoppers are on a top up mission, this is versus a convenience store average of 36%. This shows that despite being a larger store, Aldi is already in a strong position when it comes to attracting shoppers on a smaller basket mission.
There is potential for the top up mission to grow in popularity as disposable income gets squeezed and shoppers look to cut down on wastage. Aldi are in a fantastic position to capitalise on this and grow their share of top up shoppers through the introduction of a smaller format store. As the market becomes more fragmented, the need for retailers to find a USP is more important. With the discounters focused towards price, retailers need to focus on other ways to differentiate themselves in order to avoid having to lower prices.
Service Levels vs Price
Our annual Convenience Tracking Programme regularly features speed of service as one of the main drivers to a convenience store. The sector has reacted to growing demand for an easier shopping experience, with more and more retailers implementing self-service checkouts. However, the new Aldi Local store hasn't done this. The store has eight tills, each of which has a divider to allow two customers to pack at the same time. This may have been one of the catalysts for Aldi announcing that this does not signify their move into convenience.
Speed of service will be a key point of difference for competitor stores. Shoppers are more time poor and therefore speed and ease of shop will be key to generating footfall and competing against price. Both price and value for money remain below speed of service in the hierarchy of key drivers to store, however with Brexit causing economic uncertainty it will be interesting to see if this changes when we release our 2019 study in May this year.
Aldi is the nation's favourite grocery retailer
Our 2018 research into the UK food and grocery high street placed Aldi as the nation's favourite grocery retailer. This was calculated using the average shopper satisfaction score across 10 difference factors, including ease of shop, prices, product availability and range. Aldi will be hoping that the introduction of Aldi Local will boost their current satisfaction scores and that by choosing (at the moment) not to focus on improving speed of service, shoppers will recognise all of the other key areas like price, where their customers are more satisfied than their competitors.
Despite Aldi clearly highlighting that this 'this isn't a move into convenience retailing', it is hard to see how it will not impact convenience retailers. Greater fragmentation across the small format channel increases the importance of retailers finding a way to differentiate in order to drive and retail footfall. The store in Balham is the start and it will be interesting to see how this story develops…