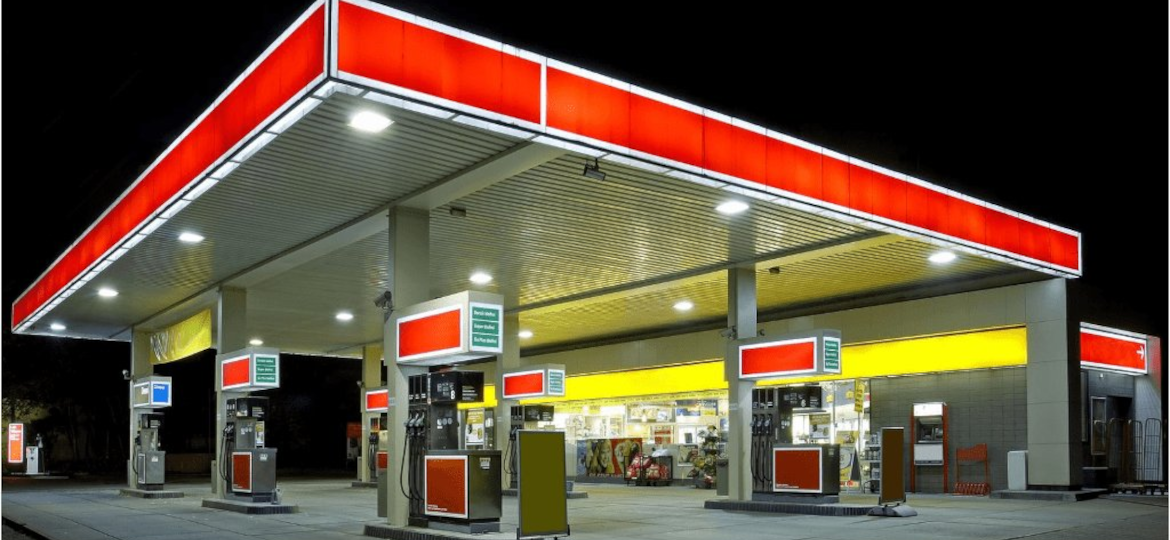 Long gone are the days of forecourts simply being a place to fill up on fuel, but rather now position themselves as for some being the most convenient shop in direct competition with traditional convenience stores.
With the majority of shoppers visiting a forecourt by car, forecourts have the opportunity to tap into a customer base that convenience stores often can't due to being located in city centres or main roads with no parking available.
Although we have seen some major changes in forecourt structure in recent years, 2005 was the year that began the revolution of shoppers perception on the purpose of a forecourt. Following M&S partnering with BP, shoppers began to treat a forecourt as a 'normal' convenience store, and a result was more prepared to do a 'normal' shop.
For that reason, it is important for retailers and suppliers to understand that forecourts are now not seen as petrol stations, but rather as a convenience store, that also sells petrol. As a result, this has vastly opened up the opportunity for food suppliers to have a better offering in forecourts that appeals specifically to convenience forecourt shoppers compared to the standalone convenience shopper.
Forecourt shopper missions
The main mission/reason for shoppers visiting a forecourt is no longer to buy fuel, but rather to purchase food to go. With the percentage of forecourt shoppers coming into the store to buy food to go also considerably over indexing the average convenience shopper.
It is important to note, that this doesn't mean that fewer shoppers are purchasing fuel but rather their main reason for visiting has changed.
The main missions we have seen an increase are Top Up and Treat missions. Subsequently, this is having a large impact on the ranging recommendations for suppliers to tap into a growing market and opportunity.
In-store experience: keeping up with demanding shoppers
Ensuring shoppers are being driven to visit their forecourt In the first place is essential. This year we have seen that friendly and helpful staff is the main factor in driving shoppers to store. Therefore although shoppers inevitably are going to want a good range of products and good prices, what is really important to shoppers is the in store experience.
Retailers can aim to prevent a shopper choosing to shop elsewhere by meeting their expectations on what a forecourt should offer and provide.  Product availability is rated the fourth most important factor by forecourt shoppers, with the top three all relating to the in store experience.
It is all well and good getting a shopper to visit a particular forecourt once. But driving that shopper to repeatedly return is what makes a successful store. By understanding what is important to a shopper and ensuring that shopper is satisfied, retailers can aim to prevent a shopper choosing to shop elsewhere.
Price premiums – the good and the bad
Price may not be of primary importance to forecourt shoppers. Even so, shoppers expectations on price are not being met. Forecourts are notoriously seen as more expensive than average convenience store by shoppers.
While retailers and suppliers may see this idea of price premiums and being able to charge more than elsewhere as a positive. Moreover, this may even have contributed to multiples choosing to collaborate with forecourts. However, for shoppers, this is an obvious negative that needs to be addressed.
Don't forget about the fuel
Although fuel may no longer be the main reason shoppers are visiting a forecourt, shoppers purchasing fuel regularly purchase shop items.
Therefore understanding what shoppers want from the petrol station aspect of a forecourt is essential. Forecourt retails need to understand and remember how important certain factors for fuel are.
In terms of importance, cleanliness of pumps and queue time for pumps comes out on top in importance overall for fuel shopper, while importance's below these vary considerably by whether you are visiting a managed or symbols forecourt. Which fascia you visit, the shopper demographic, the location and so on all alter the behaviour of the shopper and what is important to them.
Click to download the full report which will take you on a deep dive in 'How to win in forecourts', by looking into the value of the forecourt shopper by understanding key shopper metrics and missions along with how this changed. As well as why shoppers are visiting forecourts, what they are purchasing, what's important to them, and finally how shoppers are really perceiving forecourts.
The Insight Lumina Intelligence Forecourt Market Report 2021 is a comprehensive and forward-looking overview of the Forecourt channel in the UK.