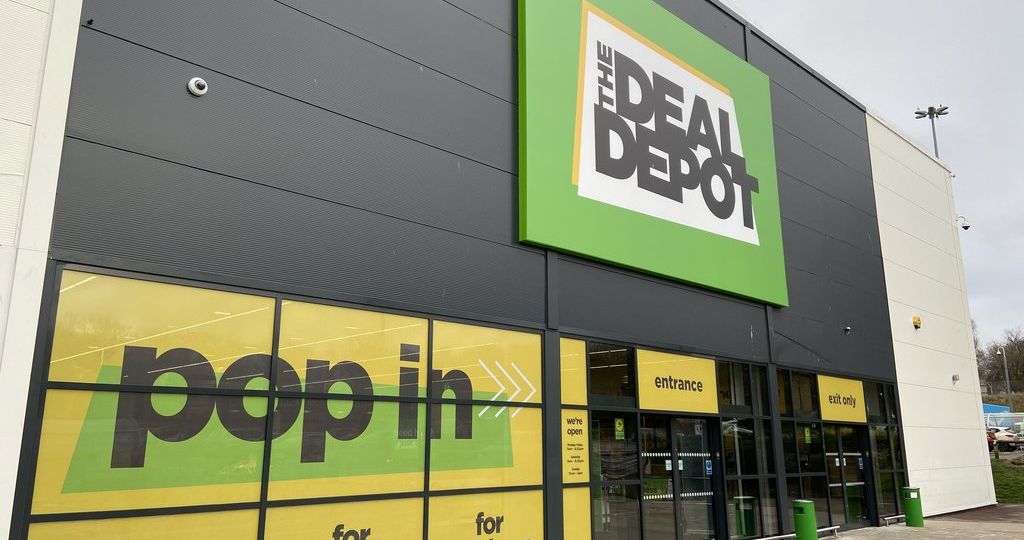 Supermarket players demonstrating an interest in the wholesale sector is nothing new, but opening an eponymous cash and carry depot certainly is. At the end of 2019, Asda unveiled its new Deal Depot – a cash and carry style outlet in Bristol. The store doesn't enforce entry conditions or require membership, meaning it is open to consumers, as well as grocery retailers and foodservice operators. Understandably, comparisons to the Costco model were made immediately, but there is no doubt that the wider wholesale sector will be keeping a watchful eye on this new development to see how things progress.
Nearly five months have passed since the site opened and there has been little noise or media coverage around plans for the future of the Deal Depot concept. In January, we joined the Wholesale News team for a visit of the Bristol site, casting a critical eye on layout, range, location, value, target audience and much more. In our latest article, we ask the question – Asda's Deal Depot: Fad or Future?
The cash and carry revival?
Our latest research into the wholesale industry paints a positive picture for the Cash & Carry sector. Retailer spend per visit increased 40% in 2019 – from £858 to £1,205 in 2019 – and spend per visit from foodservice operators was up 6%.
The increase in spend from retailers has been driven by a reduction in the number of distress top-up missions and a rise in the number of main restock missions.
In comparison, average spend per visit through delivered wholesale by foodservice operators has declined very slightly and, for retailers, there has been a more modest increase in comparison to C&C, from £2,955 to £3,170, equating to +7% year on year.
Do cash and carry's offer significant growth potential? Have Asda entered the market at the perfect time?
The price must be right
The number one factor influencing a retailer or foodservice operator's decision about which C&C depot to visit is value for money. If the price isn't competitive, customers will simply go elsewhere.
Interestingly, Asda's Deal Depot is attached to one of its consumer-facing superstores. There is a dividing wall between them and two separate entrances, despite the lack of restrictions on who can enter either outlet.
On entering the depot, promotions are clearly signposted throughout, however, with a superstore attached, the obvious thing to do is to compare prices between the two sites. Interestingly – and surely deliberately – a lot of the products were not comparable due to different pack sizes. However, within the Deal Depot you can buy wine by the bottle and in some cases these bottles were c.£2-£3 cheaper in the depot than in the superstore.
This of course raises the risk that Asda could cannibalise existing sales from their superstore by offering better deals in the adjacent depot.
Nearby and easy to shop
The second most popular reason for choosing a given Cash & Carry depot is it's closest to my business. The top up mission accounts for 63% of all trips to a C&C, so retailers and foodservice operators that are running low on particular items and just need to stock up on these before their next main shop. As a result, it is important that the depot is close by to ensure the amount of time away from their business is limited. The Deal Depot is located on a retail park in Patchway, with hypermarkets surrounding it, and no obvious sign of convenience retail stores or foodservice outlets that would reap the benefits of having a new depot nearby. As a result, Asda's Deal Depot may have its work cut out generating regular footfall from a local, loyal customer base.
As well as a convenient location, it is vital that C&C depots are easy to shop. As mentioned, business owners are generally on a top up mission and looking to get what they need – and then get out quickly. The Deal Depot is clean, slick and easy to navigate, and due to its small footprint, customers can find what they need quickly and easily. Asda have also implemented new technology to streamline the shopper experience that allows customers to scan as they shop using an app and pay using a card at the end, helping to save customers' time.
Can this ease of shop perhaps mitigate the importance of location?
Right range, well stocked
You cannot fault the look and feel of the Deal Depot. It is fresh and clean – as you would expect for something that is brand-new. During our visit the shelves were well stocked and there were no signs of any availability issues. Wandering around the depot, all products are clearly displayed, making it easy for customers to find the products that they want.
Whilst availability is key, the range must be aligned to the needs of the customer base or it will lose relevance. It is clear from visiting the site that Asda are unsure who their target market is. There are products that are clearly targeting convenience retailers; some smaller pack sizes for consumers' own consumption; as well as products that would predominantly be suited to foodservice operators. The challenge that Asda faces is that it only has a 20,000 sq. ft footprint to work with. By trying to cater for all audiences, there is only a very limited range for each. For instance, the spirits section is very limited; and the soft drinks category consist only of Coca Cola, Diet Coke and 7Up.
It is very hard to imagine that retailers and foodservice operators would travel to an out of town depot just to purchase a limited range of best-selling products that are often on promotion at wholesalers across the country.
Fad or future?
First and foremost, let's not forget that this is just one depot in one city, so its impact on the overall wholesale industry will be severely limited. However, it is yet another example of the big supermarkets trying to get their foot in the door of the sector.
In its current format, I cannot see this concept being a threat to traditional wholesalers and if I'm honest it feels like Asda itself is unsure where this concept might end up. However, without much work a concept like this has the potential to ruffle a few feathers. A tweaked range to match the footprint of the site and a clear target audience could see it become a lot more attractive to either retailers or foodservice operators.
But for now, it's business as usual for the traditional wholesalers.