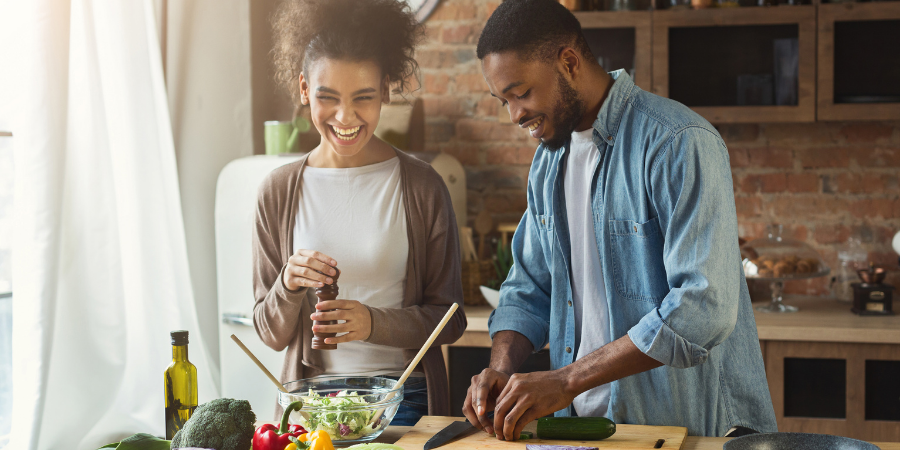 Availability of "makeaway" kits has expanded rapidly over the past six months and consumer interest has been positive as an opportunity to replicate out of home dining experiences in light of dine-in restrictions. Kits offer consumers the chance to recreate restaurant quality dishes at home, aligning with trends around high quality home cooking and immersive experiences. Despite only hitting the market in April 2020, by January 2021 one in five consumers had already purchased a kit. Given the continued expansion of "makeaway" kits, Lumina Intelligence has made them the focus of its latest Concepts to Watch report, which highlights best in class kits from across the UK.
Restricted on-site trading led to vast expansion of delivery propositions and this was swiftly followed by the development of "makeaway" kits. DIY kits offer several advantages over delivery services from an operator perspective. Operators can outsource the creation of kits while monitoring quality, allowing for less pressure on existing and functioning kitchens, whilst resulting in less risk of negative consumer experiences that can be associated with foodservice delivery. Other variables that can impact the experience of a delivery, including temperature and packaging are eliminated with "makeaway" kits. Recently, The Lumina Intelligence UK Foodservice Delivery Market Report highlighted some of the barriers to foodservice delivery, including that consumers miss the atmosphere that on-premise dining offers, as well as 45% feeling their meal was only good value after a promotion was applied. "Makeaway" kits offer a cost-effective alternative to delivery and eating out and operators have launched thoughtful propositions that can allow consumers to re-create the restaurant atmosphere at home.
As this space becomes more competitive, operators have developed new propositions to drive consumer awareness and usage, including partnerships with alcohol suppliers, extended day-part coverage and more fine-dining-focused experiences. Fried chicken specialist operator, Mother Clucker, has developed a 'D.I.Fry' kit as an alternative route to market with its trading severely hit as a result of exposure to street markets and high volume events. The cult operator has formed a partnership with Irish Whiskey brand, Jameson, helping the brand to drive awareness whilst cultivating a higher price point.
Contemporary Indian chain Dishoom's weekend brunch has provided a point of difference in the market, which has seen the launch of its Bacon Roll Naan kit take off. Supplementing the offering with Chai, cocktail kits and suggested Spotify playlists helps the consumer to recreate the restaurant atmosphere at home. Unlike its delivery menu, the kit is available nationally, helping Dishoom to discover new regional markets for the implementation of its growing dark kitchen campaign.
Premium operators have developed propositions including Hawksmoor At Home and Rick Stein At Home. To ensure consumers feel in control and well versed in the food preparation, Hawksmoor includes QR codes in boxes which take users to masterclass videos featuring Hawksmoor chefs creating the dishes. Both operators have a focus on premium British produce and offer alcohol pairings, with Rick Stein At Home featuring the inclusion of private label paired wines, showcasing the opportunity for suppliers to partner with brands to feature in meal kits.
A pioneer of the channel, Pizza Pilgrims Frying Pan Pizza quickly became one of the most popular meal kits on the market during the nation's first lockdown. The brand has since diversified its range to include vegan options, a dessert, and cookbooks. Promoting recyclable and sustainable packaging strengthens the operator's environmental credentials, whilst offering nationwide delivery has increased brand awareness.
Initially a niche proposition, the "makeaway" channel has seen steep growth in supply, which can be attributed to continued restrictions on dine-in; the aforementioned advantages of kits over delivery; as well as keen consumer interest. In a bid to drive further awareness and availability of the channel, several "makeaway" aggregator businesses have appeared over the past few months, including Restaurant Kits, Plateaway and Restokit. These companies partner with independent and branded restaurants across the UK to produce and deliver a host of offerings nationwide.
At the start of 2021, 31% of consumers expressed a future intention to order a "makeaway" kit, with this proportion expected to continue to grow alongside consumer awareness. Kits offer an experiential, immersive and cost-efficient alternative to eating out that is expected to rival delivery as an alternative revenue channel for operators and a means of reaching consumers previously out of scope geographically.
What does this mean for Lumina clients?
Katie Prowse
Insight Manager
Lumina Intelligence

"Makeaway kits burst onto the scene at the start of the pandemic, providing many operators a lifeline during periods of heavy restrictions. They not only provide consumers with restaurant quality food, they also offer operators the opportunity to educate customers around provenance and other factors, as well as increase the reach of their audience from local residents/workplaces to nationwide."

"Whilst the pandemic is (hopefully!) drawing to a close, the opportunities around makeaway kits remain, with a third of consumers expressing their intentions to purchase them in the future. Certainly whilst restrictions are in place and footfall remains subdued, makeaway kits are the ideal opportunity to keep customers engaged and offer them an affordable alternative to dining in or delivery."