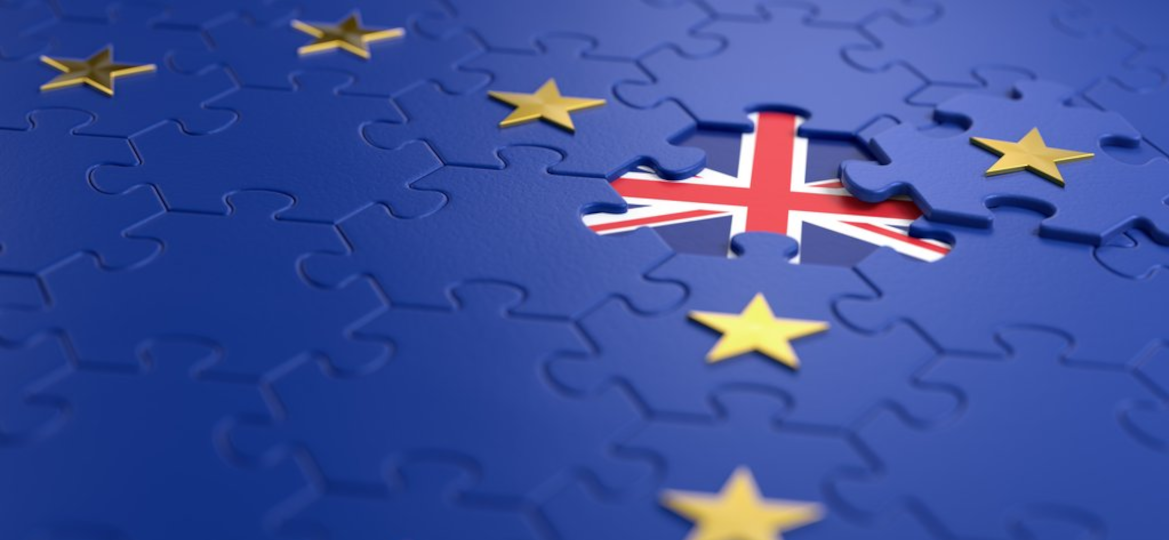 The Brexit debate seems never ending, yet the uncertainty remains. Will we agree a deal with the European Union? What about a No Deal Brexit? Will there be a delay? Or will we actually leave the EU altogether? Each of these scenarios could have different consequences on the UK Food and Grocery sector i.e. rising inflation, higher import costs, product availability and much more. Those suppliers that are set to be hit hardest by Brexit are starting to stockpile produce and materials in anticipation for higher import costs, but what do shoppers think will be the outcome of Brexit on the UK Food & Grocery sector and how will that impact them? We recently surveyed 1,000 shoppers, asking for their perception of the UK Food & Grocery sector post-Brexit, and how it might impact their shopping behaviours. Here are the seven top headlines…
Squeezed income
Britons are feeling pessimistic about their personal finances ahead of Brexit. 43% of UK consumers believe that their personal finances will be worse off as a result of Brexit. Younger age groups in particular feel apprehensive, as over half (52%) of 25-34's believe they will be worse off.
Increased food prices
Concern over increasing food prices is contributing to this belief from consumers that they will be worse off as a result of Brexit. In fact, 74% of UK consumers believe that food prices will increase after Brexit, with 1 in 4 expecting food prices to increase a lot. Older shoppers are more likely to be worried about rising costs of food, as are particular regions such as Scotland (37% are expecting food prices to increase a lot).
Despite this belief that food prices will rise, most consumers (64%) are not planning on making any changes in their shopping habits in order to prepare for Brexit, but 13% of consumers are planning on "stocking up" on food.
Mostly, these shoppers are stocking up on tinned and canned foods (74% of those stocking up on food have begun stockpiling this category). This is followed by packaged grocery products e.g. dried pasta, tea (52%) and household cleaning products (45%).
Few shoppers cutting back
Food and drink spend in retail is actually one of the last things to be cut compared to other household expenses, but household cuts are being made. 1 in 4 consumers are planning on saving money or reducing their household expenses to prepare for Brexit. Most Britons are cutting down on unnecessary purchases, such as clothes (69% of those saving money are cutting back in this area), followed by eating out of home (56%) and holidays/event tickets (50%).
43% of those saving money ahead of Brexit are doing so by cutting down on their food shop. Older shoppers are the ones most expecting food prices to increase, and are acting on this now. 55% of over 65's (who are trying to save money) have cut down on their grocery shop, compared to just 37% of millennials. Considering that older shoppers are the heartland of convenience, the worry is that this is the channel to see the squeeze. There are also strong regional differences, with Scotland and Northern Ireland likely to spend less on groceries (62% and 67% respectively). However East Midlands and London are less likely to make this change (25% and 28% respectively).
Buying more local
What will change between now and Brexit? Shoppers are planning to buy more food and drink produced in the UK. Only 11% of consumers have already begun implementing this behaviour, but 16% of shoppers are planning to do this in the time before Brexit brings predicted price increases.
This is because Fresh Fruit and Veg is the category most expected to see prices increases post-Brexit. Only 3% of UK consumers expect the price of Fresh Fruit & Veg to decrease, but 2 in 3 think prices will go up. Fuel prices, Fresh meat & fish and Alcohol are also expected to see price increases.
Shoppers will not cut back on fruit and veg
Despite prices expected to increase, UK consumers will not be giving up Fresh Fruit & Veg. Only 13% of UK consumers will spend less money on this category if prices go up because of Brexit. Categories at risk of being cut are Alcohol (27% will spend less money on this if Brexit results in increased prices), Confectionery (24%) and Soft Drinks (22%). However, most shoppers (55%) are planning on spending less money on at least one category.
Low stock volumes
A lack of availability will force shoppers towards online shopping. 75% of UK consumers think that stores will have emptier shelves and less choice than before Brexit. Supermarkets are predicted to be most at risk with 44% expecting emptier shelves in this channel. Convenience is not far behind at 41%, but most consumers believe that online shopping will have the best availability following Brexit, with 74% expecting no reduction in choice and availability through Online channels.
Discounter growth
Discounters may also continue to increase in popularity, as UK consumers believe this channel will prove to be the most resistant to price increases. Just 46% of consumers think Discounters will have higher prices as a result of Brexit, vs Supermarkets (68%), C-Stores (60%) and Online (53%).