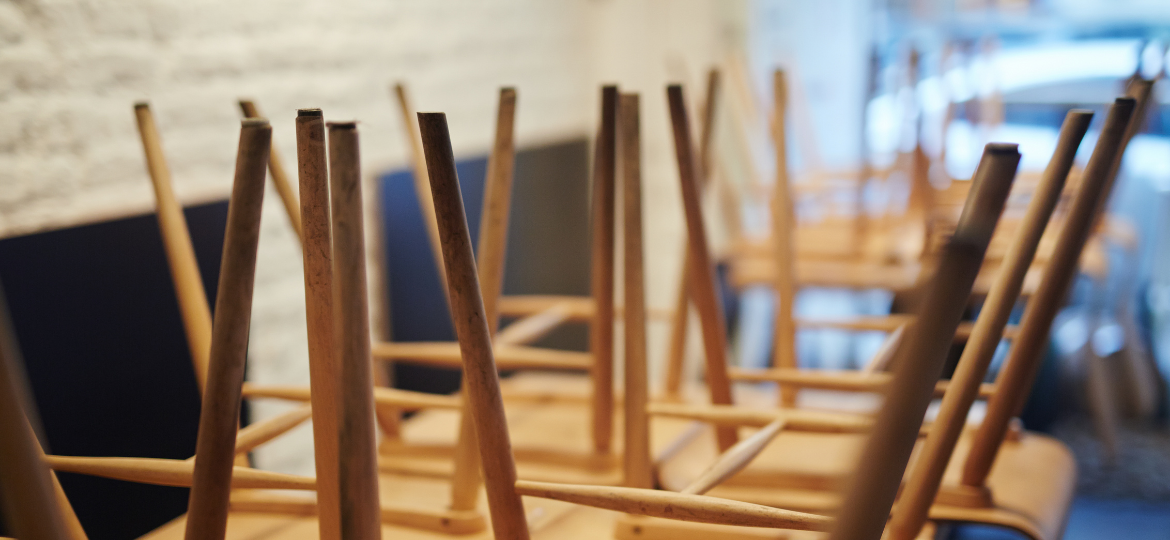 A lot happens in a week! Since our last Hospitality Leaders Poll, the government has announced that schools will not return before March 8 2021, most shops won't open before April and rumours reported in The Telegraph suggest pubs and restaurants will remain shut until May. Nonetheless, we will know more in the coming weeks with Boris Johnson promising to publish a "roadmap" for reopening on February 22.
With May looking extremely likely as the earliest opportunity for hospitality operators to welcome back customers, there are many questions that need to be asked. Will the furlough scheme be extended? The rent moratorium ends in March, will this be addressed? What restrictions will be placed on operators when reopening is allowed? This week, we asked 233 board level operators running pubs, restaurants and food to go operations for their views…
Extending the furlough scheme critical to four-in-ten
The furlough scheme is currently set to end on April 30 2020, but with outlets to remain closed until May at the earliest could we see another wave of redundancies across the sector if this isn't extended? 44% of hospitality operators state that extending the furlough scheme would be a "lifeline" to their business, with a further 31% indicating that it would be very helpful. Just 10% state that it would not be very helpful to their business at all.
Businesses across the sector need sufficient information to be able to plan their longer-term strategies. A failure to announce an extension soon could result in unnecessary redundancies, similar to those seen last year when the furlough scheme ceased, only to be reinstated shortly after.
Operators expecting to have to pay rent from April
In December, the government announced it would extend a ban on commercial landlords evicting tenants until March 31 next year. This has provided much-needed relief for operators who have had limited revenue opportunities since the pandemic began, a prospect that looks set to continue for some time.
With the expiry date approaching, operators are faced with the pressures of paying rents on properties that are not legally allowed to be open. 47% of operators expect their landlord to seek full payment from you once the moratorium ends at the end of March 2021, with a further 23% unsure. Of those that expect their landlord to request rent payment, 32% will not be able to pay it. 45% indicated that they could pay, but with great difficulty that would risk the survival of their business.
It is clear that, despite the swift rollout of the vaccine, we could see further significant casualties across the hospitality sector should the government fail to intervene and extend support schemes.
52% of operators still not offering delivery or takeaway
Throughout the three lockdowns, the focus has turned solely to the three avenues open to operators looking to continue to drive revenue:
Foodservice delivery
Click & Collect
Order and purchase on-site
Despite these being the only options available to operators for a large part of the pandemic, over half of operators have not pivoted their businesses to offer any of these solutions. In total, 6% of operators already offered delivery/takeaway before the pandemic began and 42% have adapted to offer it since.
Recent data from Lumina Intelligence's Eating & Drinking Out Panel highlights the demand for delivery and takeaway during lockdown periods. In the w/e 29 November 2020, during Lockdown 2.0, there was a 40% participation rate in the out of home market amongst adults. Of these, 40% were either click and collect or delivery and 60% were ordered and purchased on site e.g. food to go, coffee shop takeaways. This shows the size of the opportunity for operators to capitalise on if they adapt their operations.
Most operators happy to wait until the time is right to reopen
Hospitality operators would certainly be forgiven for getting restless during these periods of high restrictions, however, when asked, the majority indicated that they would rather wait to reopen and face limited restrictions than reopen sooner and experience strict restrictions. Over three quarters (76%) of operators would rather wait until the majority of restrictions have been lifted before reopening their businesses.
Are we unlikely to see a rush in operators immediately reopening their outlets once restrictions are lifted slightly? Will many wait until restrictions are eased, despite being given the go ahead to open again sooner? Time will tell…
The Lumina Intelligence Hospitality Leaders Poll surveys board level operators running pubs, restaurants and food to go operations across the UK.