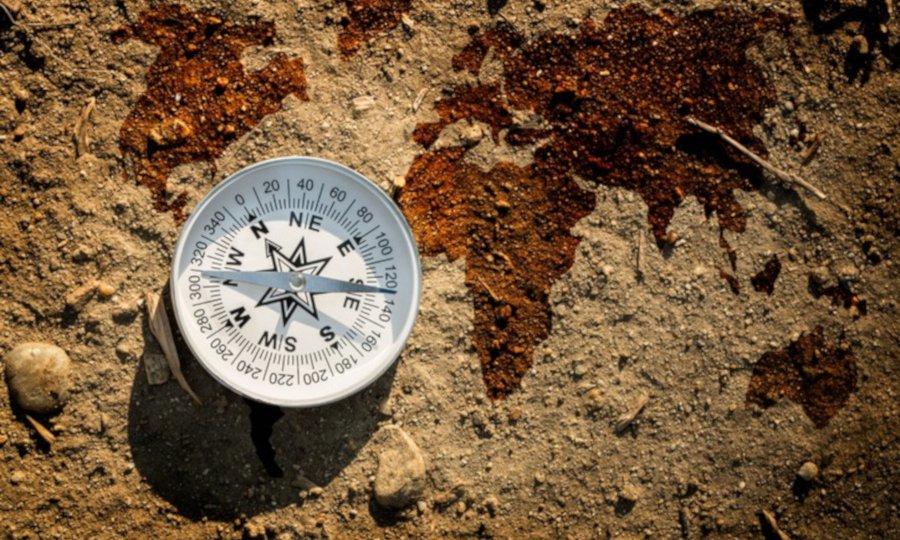 Cocoa origin claims on chocolate products are rare and at odds with the main sourcing regions of cocoa. This report proposes a model for companies to promote cocoa sourcing regions through marketing while supporting sustainable development.
Discover the most common cocoa origin claims based on research of 1,000+ chocolate products across 20 countries sold online. Also, find out how provenance claims impact price and which chocolate consuming markets make the most cocoa origin claims.
This report answers if it is worthwhile for brands to indicate cocoa origin on-pack and online and how farmers can benefit.
Quick facts:
Products making a cocoa origin claim attract a 51% higher price and higher average star rankings in the growing online retail space.
Chocolate products making a cocoa origin claim draw higher average star rankings (4.7 stars) across online retailers in the 20 markets analysed by Lumina than chocolate products with no cocoa origin claims (4.4 stars).
Cocoa origin claims on chocolate products are rare and are less prevalent than coffee and tea origin claims, despite consumers wishing to know the origin of products.
Report preview: Page 8 of 40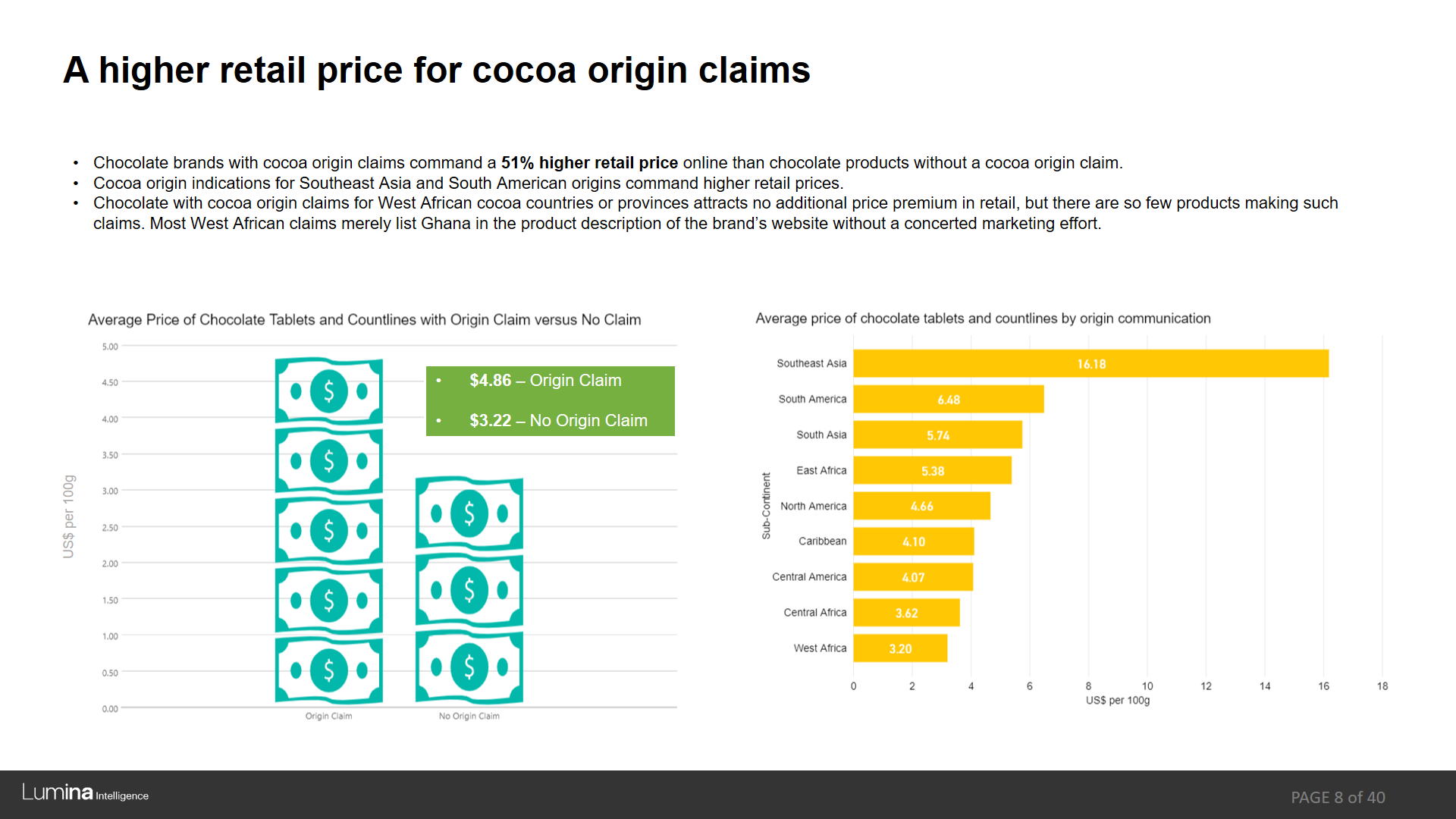 Chapters
Key Findings
Origins by Geography
Markets and Regulation
Consumer Sentiment
Recommendations
How to access this report
This report is available to subscribers of Lumina Intelligence Sustainability. To hear more about Lumina Intelligence Sustainability, and for subscription enquiries, please contact our team on +44(0)1293 846 699 or by email at info@lumina-intelligence.com. To request a demonstration of Lumina Intelligence Sustainability, please fill out a request a demo form.