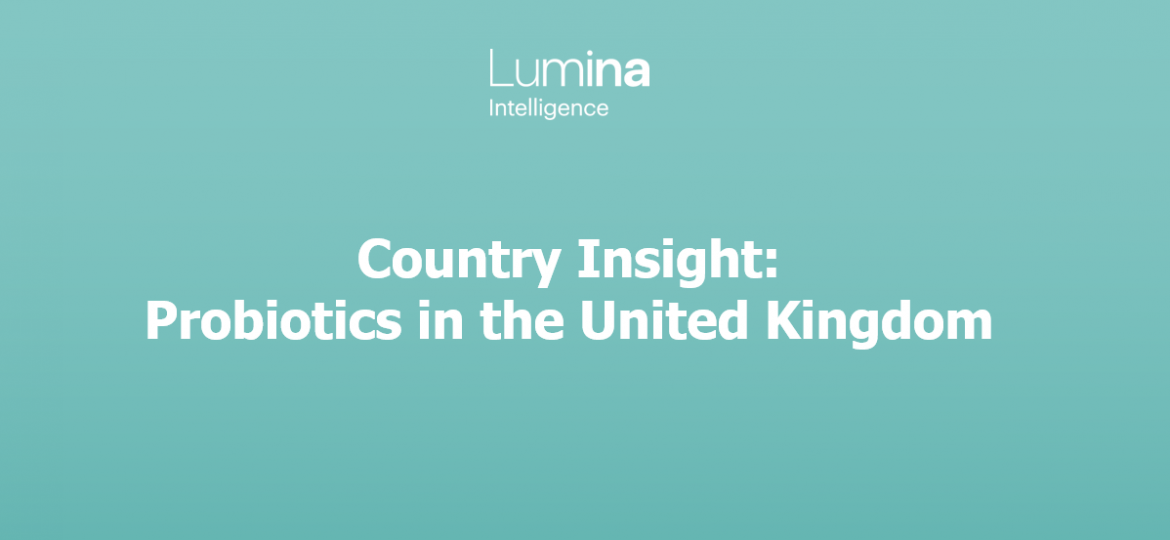 This report summarises the overall landscape of probiotic supplements, juice, kombucha and probiotic cosmetics in the UK, in the world of online retail. Lumina Intelligence compiles and synthesises ingredients, claims, customer review scores, science and regulation to give key insights into what drives the probiotic market, highlighting major product development and brand optimisation opportunities.
Quick facts:
Across the 20 countries that we have studied, the UK sits fifth worldwide in total number of reviews for probiotic supplements, with 16k reviews across 74 brands and 119 variants. The average review score in the UK is 4.5 ± 0.4*, a high score matching the global average of 4.5 ± 0.5.
Free-from in the UK is a consumer led product trend, derived from a number of studies published indicating possible health consequences of a number of food ingredients. Being a health centred market, probiotics has followed the trend: only 41% of captured products in probiotics DON'T have any claim.
2% of people in the UK are vegetarian, for a mix of reasons from health to ethics. A very animal-loving society, the UK sits highest in the number of vegetarian claims in probiotics across all 20 countries studied (58% of products making such a claim), and sits only behind Germany in number of vegan claims (fitting as according to the vegan society the UK is birthplace of the vegan movement). Both diets are growing in popularity in the UK, with the number of people identifying as vegan increasing to 3.5 million in 2017.
Report preview: Page 18 of 31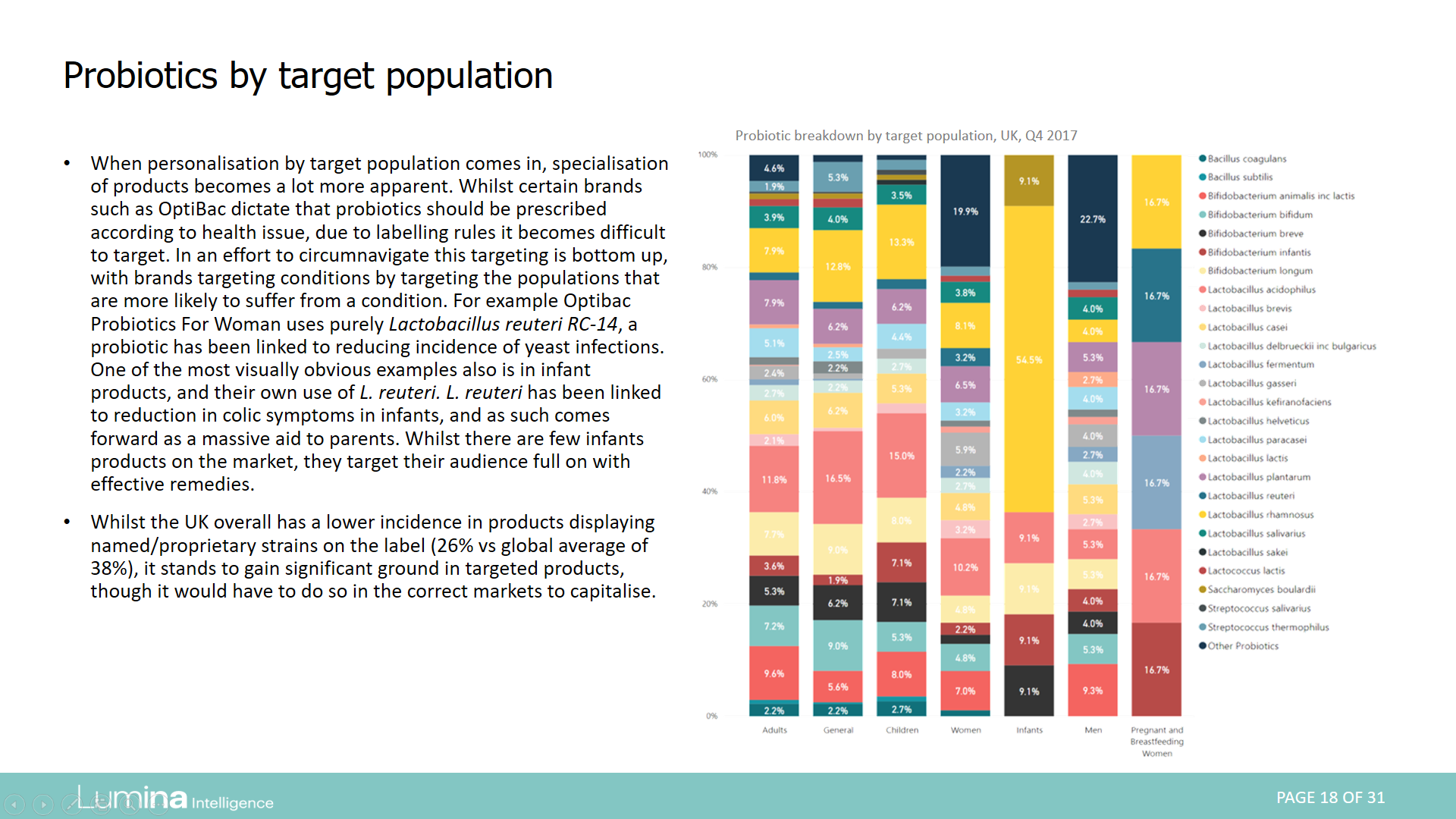 Chapters
Big Picture
Clean Labels
Targeting & Probiotics Formulation
Delivery Technology, Format & Other Ingredients
Research & Regulation
Conclusions & Future Outlook
How to access this report
This report is available to subscribers of Lumina Intelligence Probiotics. To hear more about Lumina Intelligence Probiotic, and for subscription enquiries, please contact our team on +44(0)1293 846 699 or by email at info@lumina-intelligence.com. To request a demonstration of Lumina Intelligence Probiotics, please fill out a request a demo form.