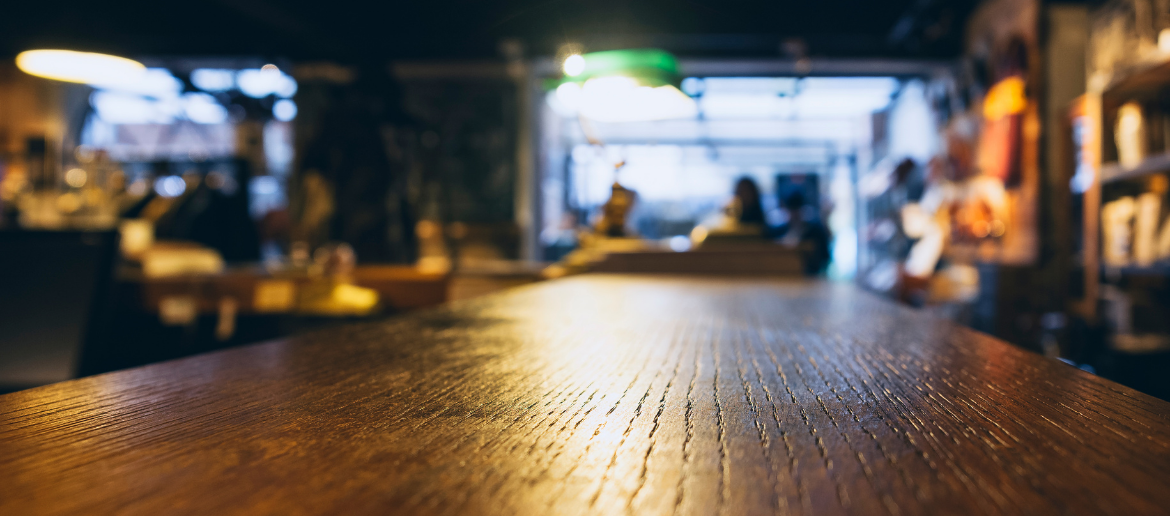 Our Pub Market report 2020 has highlighted an exceptionally tough year for the pub market across the board however it is important to realise the opportunities that many pubs are beginning to capitalise on and could be crucial to future recovery and growth. In this article, we have outlined 3 key trends / areas of opportunity for the sector in 2021.
Before the initial impact of coronavirus was felt in March 2020, the pub sector was outpacing overall eating out market growth which we primarily attribute to the increase of service levels, rising food & drink quality and premiumisation. The overall turnover growth for full year 2019 was 1.7% with a total value of £23bn compared to overall eating out market growth of 1.3%.
Pubs were, without doubt, one of the hardest-hit sectors through the peak coronavirus quarantine and government restrictions have continued to play havoc with the sector. The 2 metre rule has reduced capacity by up to 60% in some pubs, with the implementation of table service only adding to the challenge. This has impacted wet-led pubs more in terms of restraints but also in terms of increased staffing costs,  with 59% of operators agreeing this has been their biggest cost increase in 2020.
1.7%
the overall turnover growth for full year 2019
The more recent government restriction of the 10pm curfew has further reduced the earning potential of many wet-led pubs who gained a significant proportion of their income after 10pm, particularly in city centre locations who typically rely more heavily on spontaneous visits by commuters. Following on from other European countries such as France and Spain, England has now also now entered a minimum 4-week lockdown, wiping out almost all November takings for publicans.
The pub sector has faced a number of challenges since the 1960's due to a number of economical and social factors resulting in a decline in the number of pubs for over 50 years. However, there have been some green shoots of opportunity that have started to appear for the sector. We explore three key trends in more detail in this whitepaper.
The importance of driving dwell time & targeting new occasions
It is a well known fact that the longer a customer remains on your premises, the more they will spend; however this has always been a fine balancing act for the eating out market to get right in order to ensure that they can still maximise profitability.  Since 2018, we have seen a resurgence in wet-led pubs, however during peak coronavirus in March/April 2020, these were the operators that struggled the most as few had the set-up to offer delivery or a takeaway service. As we'll see shortly in our second trend around technology, many food-led pubs did succeed in setting up such services.
As the UK came out of lockdown back in June 2020, we saw from our Eating and Drinking Out Panel that consumers were understandably driven to locations within the out of home market which they felt had high levels of cleanliness and fast service. Consumers were primarily visiting the out of home market to eat out rather than purely drink out. We saw a reduction in the 'social mission' with most consumers choosing to visit out of home establishments with their families. In recent months, food-led pubs have been arguably better 'placed' than wet-led pubs as consumers look to eat out at affordable places. It is key to note that a significant proportion of consumers are fearful of returning to pubs.
In recent weeks, there has also been a lot of attention on how pubs can attract consumers through new occasions or missions. One successful model during the summer months has been to create a food to go offering to encourage consumers to continue to engage with their brand. Food has been an area of opportunity across the board with higher quality food offerings driving new demographics into establishments. We have seen through our Menu Tracker tool that menu prices for Spring Summer 2020 have increased by around 5%, therefore above inflation,  however the number of dishes on a menu has been decreasing. This is largely driven by operators wanting to more effectively manage wastage and meet consumer needs around fast service.
Another occasion that has been a success for a smaller proportion of pub operators has been offering accommodation to provide a new revenue stream. This targets the more planned nature of many consumers habits at the moment and the appeal of staycations when much of the UK population are not looking to holiday aboard.
Riding the technological wave
Technology is a frequently cited trend, however it is important that it garners the attention it deserves, particularly at this time because of its positive impact that it has had on the pub market as well as the opportunities it has presented.
Apps to order food & drinks from the table, QR codes to scan to see the menus, loyalty apps to drive future visits are just a handful of ways that technology has helped operators enhance the experience for consumers who visit their establishments whilst adhering to social distancing guidelines and rules. Some question whether this technology has 'wide appeal' given that many pub operators state that their most valuable and loyal customers are actually the retired population, who are typically less engaged with technology and smart phones.
However, it cannot be denied that the explosion of delivery was primarily driven by technology with many establishments developing their delivery and takeaway capabilities by utilising existing delivery platforms such as Uber Eats rather than having the inconvenience of setting up such a service from scratch themselves.
Business professionals were traditionally a target market for only 22% of pub operators, however  with the rise of working from home this could be an area of opportunity. Offering 'workdesks' within pubs has already been rising in popularity to target those consumers who are still predominantly working from home. It is well documented that working from home is not only recommended by the government currently but also the preference for many individuals. However, it is important to recognise that working from home has drawbacks for some and many workers benefit from a change of scenery. A number of pubs have therefore been offering spaces for people to come and work therefore utilising their establishments outside of 'busy times' and driving revenue from new sources by offering consumers a space to effectively work and support their local businesses – and hopefully buy a few coffees too.
A return to the great outdoors
City centres and urban areas have been harder hit than the suburbs through the pandemic due to the nature of the visits they attract. City centre establishments in particular benefited from spontaneous visits whereas suburban locations tend to attract more planned visits. Younger generations have been discouraged from visiting establishments not only because of the rule of 6 but also the fact you have to book in advance. To counteract these drawbacks, many establishments have been utilising their outdoor spaces to tempt consumers back particularly in suburban areas where the more risk-averse consumers are looking to socialise within their locality.
Investment in outdoor spaces has been the biggest area of spending for publicans according to our recent survey. As we approach the winter months, investment is likely to be needed for outdoor heating and lighting as well. With the current closure of sporting locations, there is an opportunity for pubs to capitalise on this, with outdoor screens showing sports therefore catering to those consumers who want to watch key sporting events with others, albeit within social distancing rules.
Other innovative 'events' that we've seen operators trial include films nights to drive evening visits as well as the opportunity to go and watch Strictly Come Dancing at the pub! Over the next few months, consumers will want to socialise within their tiered restrictions where possible, so this is an opportunity for pubs to maximise their outdoor (and indoor) space to continue to drive this opportunity into 2021.
2020 is definitely a year that many pub operators would like to forget but as we go into 2021 there areas of opportunity above will drive change and innovation within an important sector within UK society.