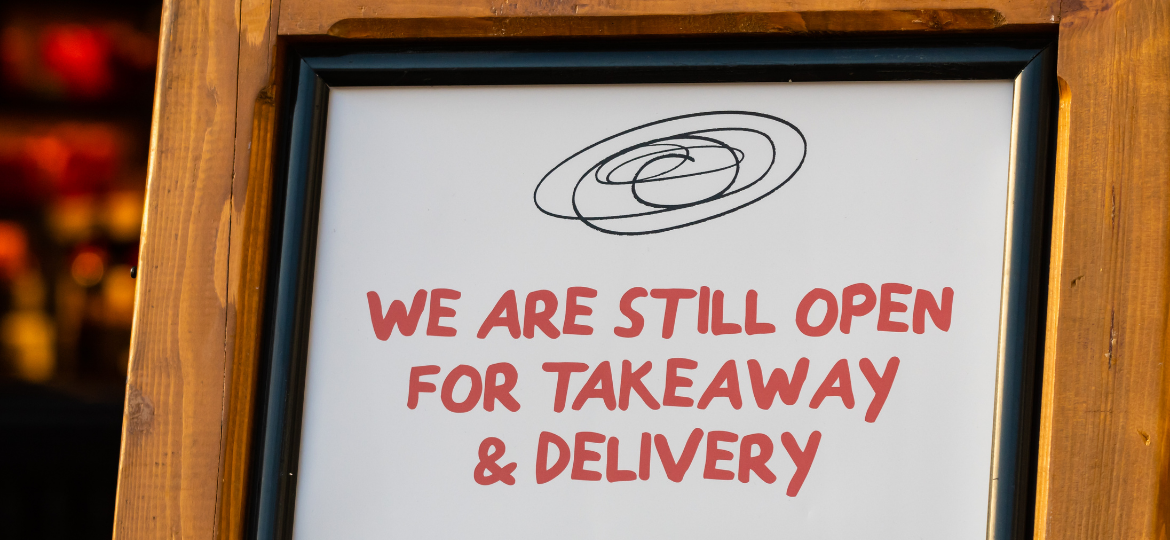 Monday evening's announcement of a national lockdown for at least the next 6 weeks is yet another devastating blow to the hospitality industry, albeit that by then three-quarters of the country was already subject to tier 4 restrictions. What will this mean for the limited channels still available to operators, i.e. takeaway, click & collect and delivery?
Lumina Intelligence Eating & Drinking Out panel now covers not only on-premise dining and food-to-go, but we've also recently expanded our coverage to include takeaway and click & collect. We can therefore look back to November 2020, when lockdown 2 was in place, to understand how consumers behaved in light of limited foodservice options.
Over a quarter of eating & drinking 'out' occasions (i.e. food sourced from outside the home) in November were delivery (ordered online or via phone and delivered). A further 16% were click & collect (orders placed online or via phone and collected from the venue). With an increasing acceptance of this channel in the grocery sector, it seems consumers are also open to using it for foodservice. This is good news for operators given it is significantly less complex than delivery and can offer better margins. The delivery aggregators are increasingly offering 'pick up' as an option, which could increase awareness of the service – and the business – but will come at a fee for operators.
The remaining occasions reported in November were largely ordered and purchased on site, so for instance a hot drink purchased at a coffee shop and taken away, or a fast food meal ordered in store or via drive thru. In more 'normal' times, this would also include on-premise dining, but for most of the time period covered, this was not an option.
In line with the Lumina Intelligence Foodservice Delivery Report 2019, the profile of the delivery consumer is younger, over-indexing strongly amongst consumers aged 18-44. Click & collect has a similar profile in terms of age, with a strong bias towards younger consumers, although it does have a slightly higher uptake amongst those aged 45+.
'Treating' was an important motivation for all three channels during lockdown 2, which makes sense given the limited activities available due to the restrictions. It was the number one motive for delivery, accounting for over a fifth of occasions, closely followed by 'didn't want to cook'.
The key difference between delivery and click & collect vs. foodservice purchased in venue was the presence of others, with spending time with a partner or family coming through as an important reason for those using delivery and click & collect. This is confirmed by the group composition, with 40% of occasions where food was purchased on site being consumed alone, vs. 20% for delivery and 28% for click & collect.
Drinks-only occasions remain a key opportunity for delivery as just 8% of occasions comprised only beverages, with the majority food-only (49%) and the remainder featuring both food and drink. Conversely, almost 30% of occasions where items were purchased on site comprised only a drink.
Delivery has returned to the top of the menu – at least for the short term. Consumers are undoubtedly looking for modest treats to keep them going through another enforced lockdown. Delivery will continue to act as a lifeline for restricted channels and provide some much-needed variation for consumers stuck at home.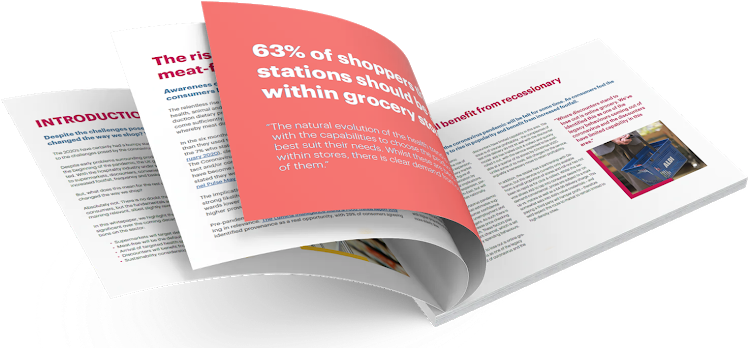 GET THE FOOD & DRINK INSIGHT YOU NEED
Here we share exclusive insight, data and content highlighting the key trends impacting the food and drink market.