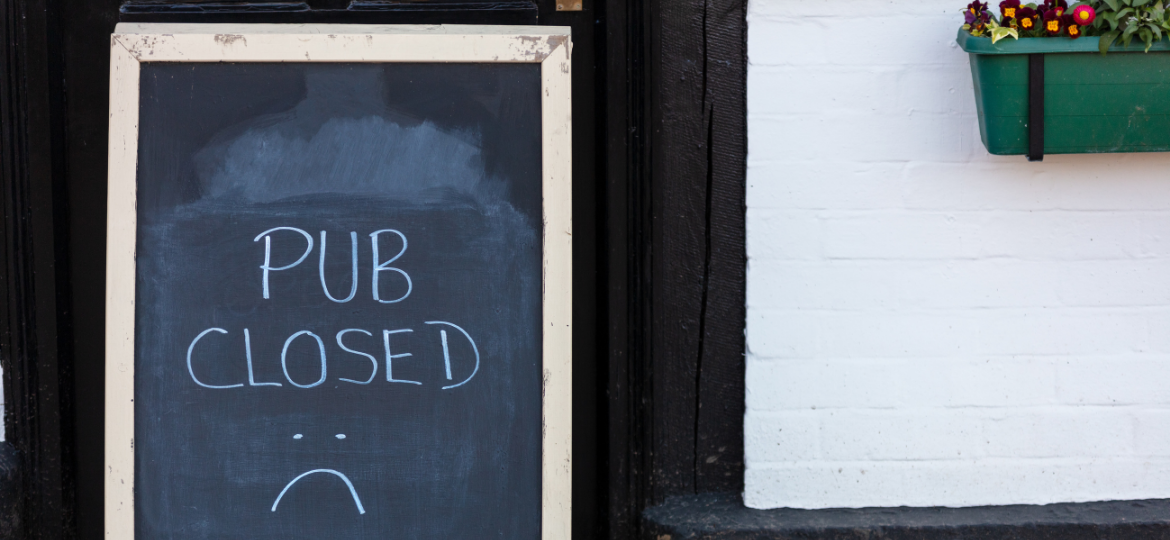 Lockdown may be officially ending on Wednesday, but for most it continues under the guise of tiers two and three in the new three-tier model. Just three regions of England have escaped the strict measures imposed in the higher two tiers. Under new tier two restrictions, members of the different households cannot get together indoors and pubs/bars that do not offer a substantial meal are forced to close, despite hairdressers, gyms and other businesses being allowed to remain open.
Can hospitality operators within tier two afford to open their businesses? Are there any positives to take from the latest announcements from Downing Street? Through our weekly Hospitality Leaders Poll, in partnership with Big Hospitality, MCA News and Morning Advertiser, we asked 316 board level operators running pubs, restaurants and food to go operations. Here's what they had to say…
56% of hospitality operators would be unable to operate under tier two restrictions
For the majority of England, tier two restrictions will be enforced until 16 December at the earliest. With consumers unable to meet friends and family from other households for a meal or a drink in their local restaurant or pub, it is highly likely that we will not see the surge in footfall that the sector so badly needs. On top of this, any wet-led venue that doesn't have a substantial meal offering is forced to close its doors.
As a result, over half of operators have worryingly highlighted that their operations would not be viable under such restrictions – another hammer blow to our industry that continues to face the full force of the government guidelines.
With seemingly all other industries able to open under tier two restrictions, it is wet-led venues that have certainly been targeted the hardest and hospitality leaders agree – 85% believe that wet-led venues have been unfairly targeted in the Prime Minister's winter plans.
The questions from our article earlier in the week remains – how can businesses forward plan without further clarity? Are we set for under/over supply issues when the government reviews the current measure on 16 December? The two week review is perhaps good news for consumers as restrictions can be lifted relatively quickly, but consider the wholesalers who need to try and forecast and plan ahead, and are taking all of the risk on any stock which may or may not be needed.
Operators willing to sacrifice Christmas to end lockdown measures sooner
60% of hospitality operators would be willing to completely close over the Christmas period rather than risk extended lockdown measures going into Spring. The government has already announced a slight easing of restrictions over the Christmas period that will allow families to get together indoors.
This move has divided opinions, with many concerned that this will cause another spike in virus cases, which could result in another national lockdown and a potential nail in the coffin for many hospitality businesses. This concern is evident amongst nearly two thirds of hospitality operators, who would rather cease trading during what is often the busiest time of year than risk elongating the period in which they face tight restrictions.
The extension of the 10pm curfew to have little impact
The 10pm curfew caused great debate. Under the new guidelines, this has been changed to 11pm, with last orders now being called at 10pm. Will this extra hour have an impact on hospitality businesses?
47% of operators believe that this change will have little impact on their business, with 26% of saying it would not have no impact at all. In contrast, 23% said it would have a large impact. For restaurants, there may be more of an opportunity, with the extra hour potentially giving time for an extra sitting.
Following the cautious increase in positivity, driven by the announcement of the vaccine developments, these latest announcements are a big blow to hospitality businesses across the country. The proportion of hospitality operators not confident about the future of their business has risen from 38% last week, to 54% this week. Until more clarity is provided on the future strategy to combat the coronavirus pandemic, it is very difficult to see the situation changing.
Our Hospitality Polls surveys board level operators running pubs, restaurants and food to go operations across the UK.