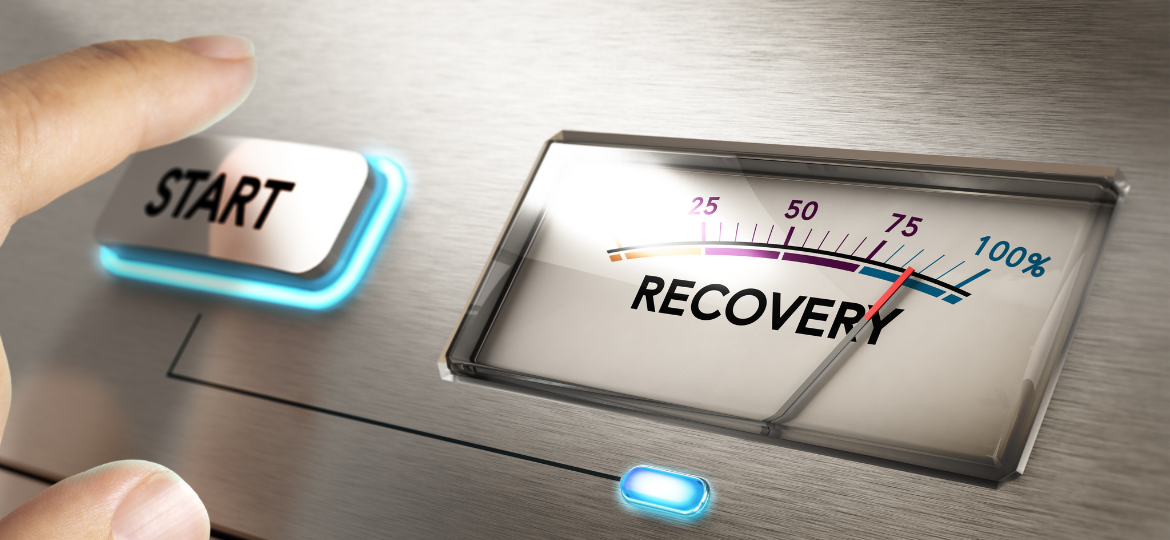 Last week saw us host our Q3 Food Strategy Forum debriefs. Spread across three days, each 40-minute session delved in detail into some of the of the key challenges and opportunities impacting operators, suppliers and wholesalers from across the sector. If you are not a Lumina Intelligence Food Strategy Forum member, below is a short summary of each session highlighting what you missed out on.
Tuesday – Planning an eating out strategy for 2021
Katherine Prowse, Insight Manager at Lumina Intelligence presented our first session, focusing on the total eating out market, the forecasted growth for 2020 and beyond, the impact of the Eat Out to Help Out scheme and the estimated recovery speed for each channel.
Throughout the month of August, participation in the EOHO scheme grew. During its first full week, 23% of UK consumers had taken advantage, but by the end of August, this increased to nearly half. In comparison, the proportion of consumers who stated they hadn't used the scheme but wanted to fell from nearly half during week one to just over one-in-five in the last week. This indicates strong success, with the scheme achieving its aim of drawing consumers back into the hospitality sector, which they dearly missed during lockdown.
However, despite its success in generating footfall to a sector that had been solely reliant on delivery/takeaway for months, we cannot hide from the significant impact that the coronavirus pandemic has had on the UK hospitality industry. In her presentation, Katie highlighted our latest 2020 year end forecasts for the sector, with the total eating out market expected to contract over 40%. However, a look further into the future showcases the robust our industry, which will have fully recovered to pre-coronavirus levels by 2023.
Wednesday – What's on the horizon for Food to Go?
Day two saw us put the spotlight on food to go. Ellen Codd, Insight Manager at Lumina Intelligence shared the latest insight from our brand-new report – Food To Go: Downturn And Recovery. With a nationwide lockdown restricting movement for most, the UK food to go market suffered a catastrophic reduction in footfall. As a result, we predict a £6bn decline in the market value of the UK FTG market, versus 2019.
Relative to the overall eating out market, food to go is somewhat insulated and as a result this decline is lower than that forecasted for the total sector. Consequently, the share of the total eating out market held by food to go, is set to increase to 27.4%, up from 23.3% in 2019.
Despite a significant reduction in value this year, the food to go market is set to recover quickly due to its versatility, low contact and value-led proposition. By the end of 2021, Lumina Intelligence forecasts the market to be worth £21.2bn, just behind 2019 turnover of £21.3bn and a growth of +41% vs. 2020 forecasts.
Thursday – Five lasting ways operators have been impacted by coronavirus
The final session of the week and Q3 focused on the impact of coronavirus, in particular five ways that the coronavirus will have a lasting impact on the hospitality industry. Greta Glaveckaite, Insight Manager at Lumina Intelligence discussed technology, delivery, location, safety and relevance.
Coronavirus has forced some operators to invest in technology and those who have already been using tech as part of their operations have either benefited from being in an advanced position in comparison to their competitors or went a step further and added new features or simplified new areas of their operations.
In terms of location, despite footfall slowly returning to city centres, volumes are considerably lower than pre-coronavirus. With flexible working becoming more common practice, Greta questioned whether footfall in city centres will ever recover to the levels it saw before the pandemic.
If you would like to fid out more about our Food Strategy Forum and how it will support your business, as well as join us for our Q4 debrief, click here.
Decoding the Post Lockdown Eating Out Market – Five Factors to Consider: The coronavirus pandemic has had a catastrophic impact on UK eating out sector. However, pockets of opportunity remain for operators and suppliers to capitalise on, which are outlined in this whitepaper.