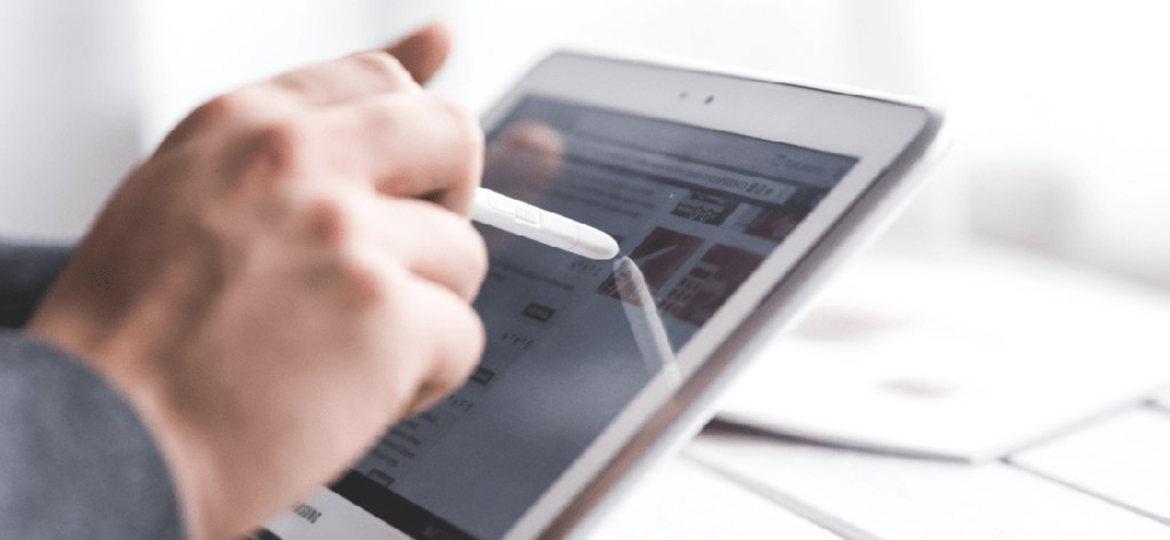 More retailers than ever are using online as their main platform when placing an order with their chosen wholesaler. In fact, 98% of retailers that use delivered wholesale as their primary route to market order online. This stat alone highlights how important your B2B eCommerce strategy is to your growth potential! However, it isn't as simple as creating an online presence. In order to maximise your eCommerce potential, you need to know who your retailers are, how they search for products, what device they are ordering from, how often they order and a lot more.
We recently sat down with RNF Owner, Managing Director and Digital Guru Rob Mannion to understand more about eCommerce and the opportunities for growth across the B2B space.
Hi Rob, thanks for joining us.  Do you want to start by giving us a quick introduction to yourself and the RNF business?
I'm Rob Mannion, Managing Director and owner of RNF which I set up in 2009. RNF is a mobile consultancy that has been focusing on the wholesale sector since 2014 when we started working with the Bestway Wholesale Group. Since then, we've launched ordering apps for numerous wholesalers, built our own bespoke mobile customer engagement platform and more recently launched the Beam Commerce Platform.
What impact has the rise of online ordering amongst retailers had on wholesalers and suppliers?
Online ordering is the fastest growing channel in wholesale, which makes it incredibly important. However, it has limited the amount of face time wholesalers have with their customers and reduced opportunities for brands to communicate directly with them. This is where new technologies come in. The ability to communicate with your customers in a relevant and highly targeted way through push notifications and in app advertising is a great new opportunity, that is only just starting to be exploited. Wholesalers we're working with that are embracing this channel and opportunity are seeing some amazing results.
Why do you think other suppliers underestimate the channel?
I think there is a natural tendency to focus on the consumer side rather than B2B. Typically, suppliers have far bigger budgets to spend on communicating with consumers, as they are the ultimate end user of their products. However, I believe this is about to change. A major supplier has recently announced that they believe the B2B opportunity is 15 times bigger than B2C. And conversations I'm having with suppliers back up this move to having a bigger focus on this critical audience.
Often, due to the scarcity of B2B eCommerce data, suppliers concede that they rely on B2C digital insights to shape strategy within wholesale. What dangers can this present?
B2B and B2C are completely different. And how people behave is fundamentally different so to rely on B2C digital insights is dangerous. For example, we know through the data we have that there are very specific ways in which people like to order different product categories. This throws up a great opportunity for suppliers to reach their customers in the right place at the right time, something you simply wouldn't understand through looking at B2C insights. Also, how B2C audiences respond to advertising and promotions is different to how B2B audiences do. For example, we know that 90% of the retailers using our apps have push notifications enabled versus the industry standard in consumers of just 43%. This demonstrates that they are happy being communicated with in this way because what is being communicated is relevant and of value to them.
Are there any particular wholesalers that are leading the way in optimising their B2B website or app?
Bestway have been operating in this area ever since we launched their first app back in 2014. They have used our Beam customer engagement platform since 2016. We have recently relaunched their main wholesale ordering app and have developed a number of apps for other Group divisions.
What innovations can we expect to see within the B2B digital space in the future?
There will be an increase in the use of machine learning and AI that create more effective ways of personalising delivery and content of marketing messages. We are already using algorithms that identify the most effective time of day to send out push notifications to individual retailers to ensure the best ROI. Chatbots and voice search are two further innovations that could soon shape wholesalers' digital offer.