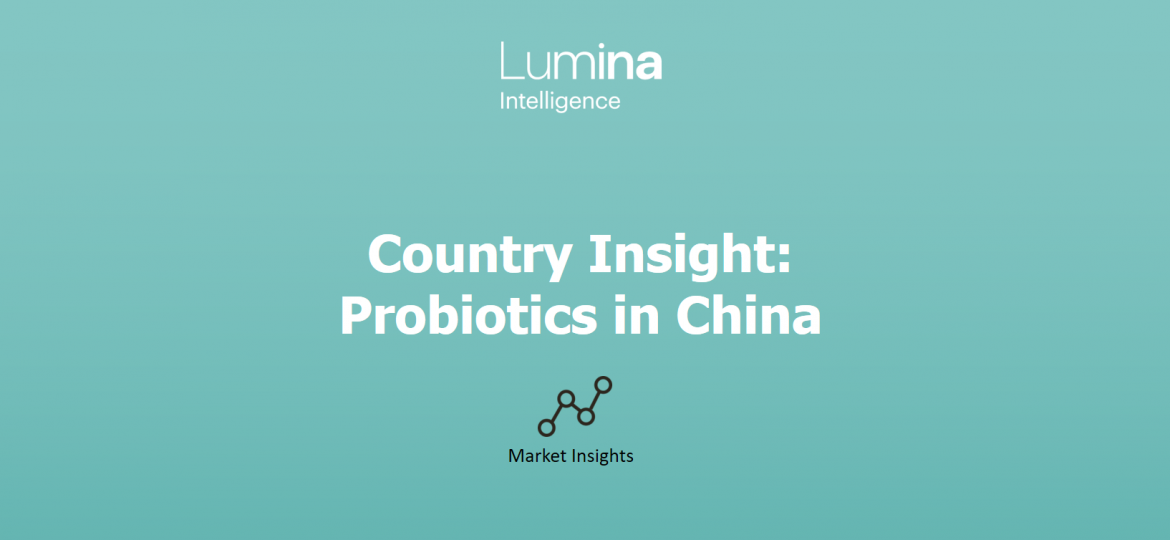 Updated November 2018 – This report summarises the overall landscape of probiotics in China, in the world of online retail. Lumina Intelligence compiles and synthesises product ingredients, claims, customer review scores, science and regulation to give key insights into what drives the market, highlighting major product development and brand optimisation opportunities. In China weight loss is forefront of consumer concerns, separately products targeting the concerned parent and the growing child are key drivers in engagement.
Quick facts:
The highest CFU product on the market is Life Space's 100 billion Probiotic Powder 15 strains, which has 100 billion CFU/serving. An imported product, this probiotic uses 15 different strains and has over 2k reviews in total, showing that there is a market for exceedingly high dosage products in the country.
The highest rated product with over 100 reviews is Yanyiyin Kombucha, with 476 reviews and an average score of 5. This is followed shortly by Leli Probiotics for Allergies, and Lohas FitBody Fibersol-2 Lactobacillus.
The product Probiotics Mask by VT Cosmetics currently has the highest number of reviews for a cosmetic product, with 410 reviews. This is a greater number reviews than 78% of all probiotic products collected.
Report preview: Page 17 of 34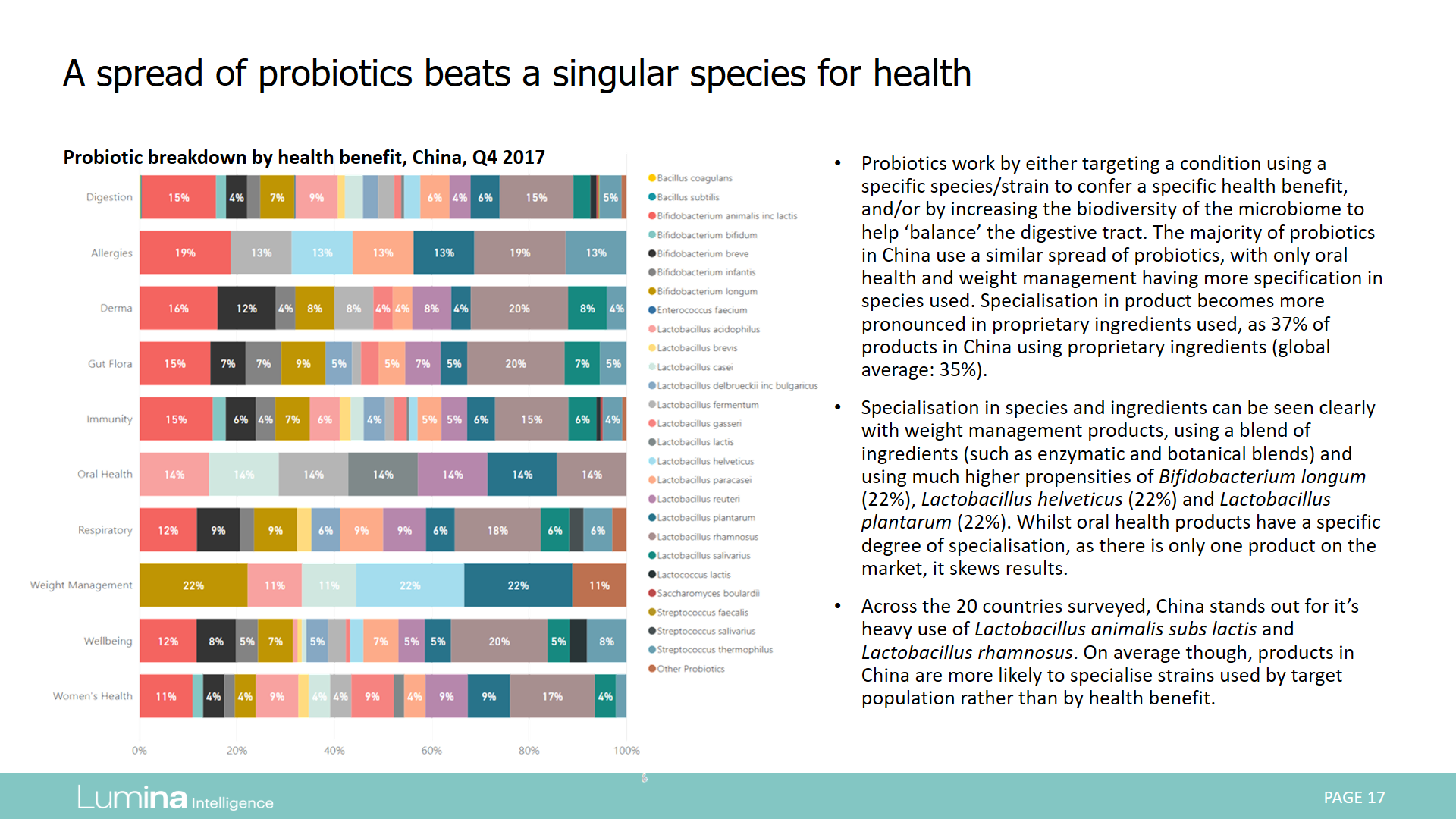 Chapters
Big Picture
Clean Label & Free From Products
Targeting & Formulation
Delivery Technology, Format & Origin
Research & Regulation
Outlook & Conclusions
How to access this report
This report is available to subscribers of Lumina Intelligence Probiotics. To hear more about Lumina Intelligence Probiotics, and for subscription enquiries, please contact our team on +44(0)1293 846 699 or by email at info@lumina-intelligence.com. To request a demonstration of Lumina Intelligence Probiotics, please fill out a request a demo form.