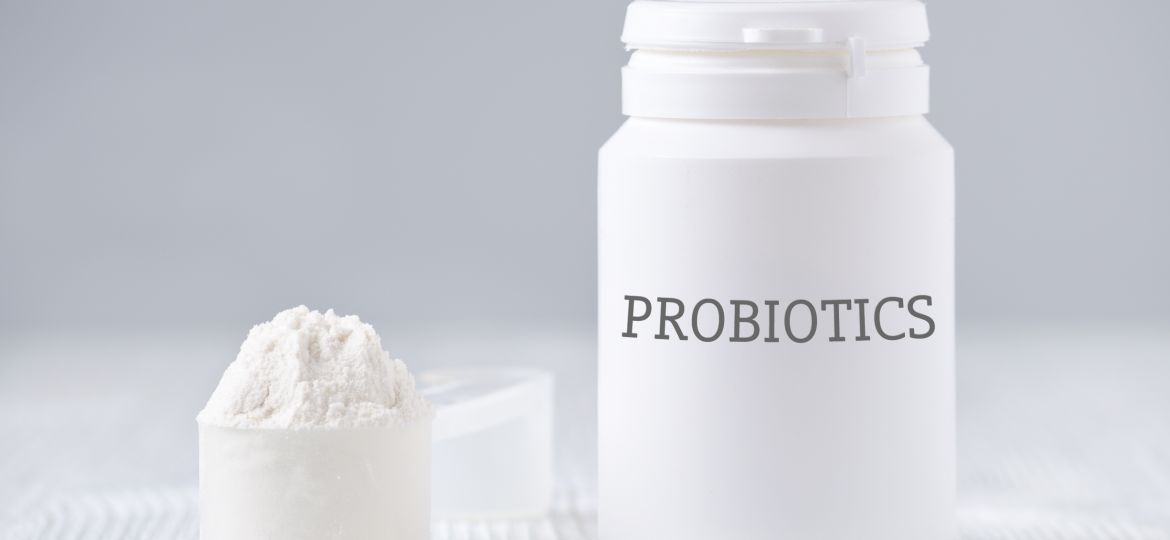 Ingredients companies used to have little in the way of direct insight into how their products were received by the end consumer. The expanding online world is changing all of this. Now these B2B players can finally get a much better handle on whether consumers value their ingredients, how they perceive their effectiveness and what unresolved questions they might have. 
This is particularly relevant in the field of high profile ingredients like probiotics, as opposed to, let's say, hydrocolloids or anti-caking agents, which consumers have virtually no awareness of. The presence of probiotics tends to be the reason the consumer chooses to buy the product in the first place. 
We shall take a look at some of the insights, which online engagement data is able to reveal and how it could be leveraged to inform a probiotic ingredients company's strategy. 
Online engagement more important than health claims?
Countless health benefits have been attributed to probiotics, including boosting the immune system and sporting performance, improving digestion, as well as positively impacting overall wellbeing. However, being granted permission to put a health claim on a bottle of probiotic supplements is no easy feat. 
As industry players will be well aware of, the EU's regulatory environment is particularly harsh when it comes to health claims. Since the Nutrition and Health Claims Regulation (NHCR) entered into force back in 2012, the number of authorised health claims that products containing probiotics are allowed to employ in their communication with the consumer is still stuck at zero. 
The only permissible claim that brand owners may use is that live cultures in yoghurt or fermented milk improve lactose digestion. Even the mention of the term "probiotic" is restricted, since it is considered a health claim in its own right.* 
As a result, in the EU, products like probiotic supplements lack label information stating concrete health claims. Although the regulatory climate in markets across North America and Asia is a little more relaxed than in the EU, restrictions still put a dampener on innovation and promotion.
The regulatory straightjacket, however, has not quelled consumer interest in probiotics. Google Trends reveals that searches for the term "probiotic" are on the rise, including in key European markets. It is worth mentioning that live bacterial cultures have been widely used across Europe in OTC preparations. And although this loophole has now been closed, these products were recommended for decades by doctors and other health professionals to patients after taking a course of antibiotics, for example. 
Another reason for consumers' continued faith in probiotics is rooted in an arguably contentious, but nevertheless powerful macro trends of our times. Wary of the bombardment of "fake news" and the contamination of information with political and corporate bias, the younger generations, in particular, have grown skeptical of "official" advice. This includes  guidelines issued by government bodies and professional associations. 
Google Trends: "Probiotics"
Instead, they are putting their trust into the judgement of their peers. They are asking questions such as, "has the product helped someone with the same health issue?" "How effective was it?" "How are previous purchasers rating a product?" etc. 
Personalisation is another growing trend lending credence to probiotics as potentially effective therapeutic tools. Consumers no longer believe that one size fits all, and they understand that official guidelines are aimed at a general audience, rather than the individual.   
As a result, today's consumers like to consult a variety of sources, preferably online, before coming to a purchase decision. For this reason, online engagement is what gives a product visibility and, if the engagement is favourable, credibility.
PROBIOTIC E-COMMERCE REPORT
Market size, market share for top brands, breakdown of major e-retailers and analysis of brand-by-brand marketing strategies.
Who are the leading ingredients companies, by online engagement?
Within the probiotics space, Lumina Intelligence reviewed 815 brand owners, 956 brands and 2110 brand variants, between December 2017 and July 2019, across 21 country markets. The level of online engagement was gauged through the average star rating and the number of post-purchase reviews per product/brand/brand owner. These were then tracked back to the supplier. The number of likes/followers on Facebook and Twitter were also taken into account. 
Our research shows that, in terms of online reviews, on a global level, the three leading probiotic ingredients companies are DuPont, Lallemand Inc and Christian Hansen (Hansen Holding). Across the ten European markets** researched by Lumina Intelligence, Phacobel, Probi, Bifodan A/S, ADM Protexin Ltd and Procter & Gamble were the most reviewed. Star ratings were overwhelmingly at the high end, above 4.3 (out of 5). This attests to the popularity of probiotics among consumers.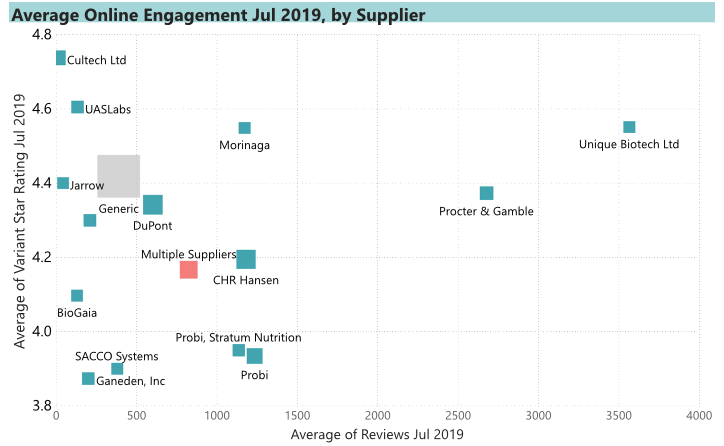 What species are consumers most engaged with?
The following two graphs illustrate that the species most widely used in probiotic products are not necessarily the ones that spark the most online engagement. 
Lactobacillus acidophilus is probably the best known of all probiotic species. Featuring in almost 13% of brand variants researched by us, it leads the line-up. Lactobacillus helveticus, however, has managed to accrue two and a half times as many reviews as L acidophilus, while L. curvatus rates higher at 4.55 vs. 4.47 achieved by L. acidophilus. 
This type of data can help to fine-tune manufacturers' strategies. Maybe the species they produce aren't garnering a lot of engagement, and it is worth finding out why. Brand owners are likely to want to include not just the species that are most thoroughly researched, but those that are popular with the end consumer. And if they are not popular yet, consumer awareness needs to be raised.   
Furthermore, if we look exclusively at ratings, kombucha culture came out top, achieving a 4.74 star rating. This is an indicator of the increasing demand for fermented food and beverage products, which are perceived by consumers to be traditional, authentic and also health promoting. 
Tapping into this trend opens up a completely new avenue. Instead of relying on the term "probiotic" or clambering after a specific health claim to attract consumer attention, the mere fact that a product has undergone a fermentation process now has traction.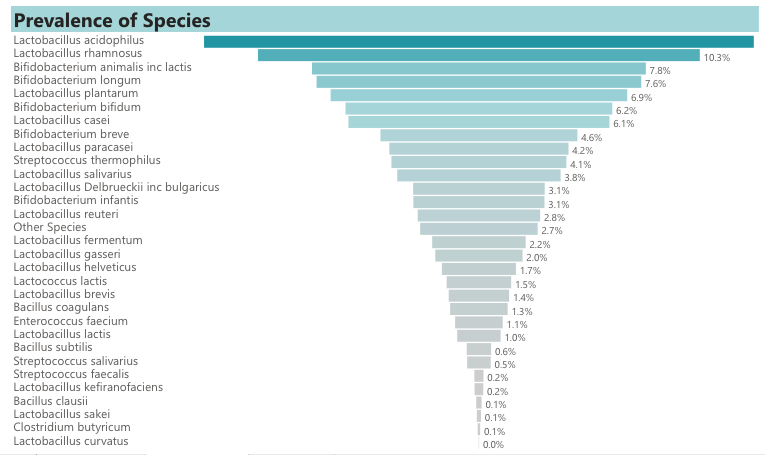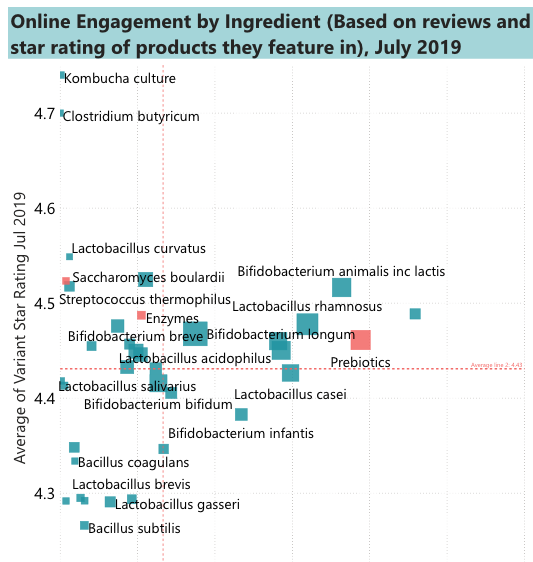 Another interesting insight gleaned from our research is that proprietary probiotic strains achieved higher ratings and accrued almost triple the average number of reviews compared to generic strains. This is encouraging news for ingredients manufacturers who have chosen to invest in the development of their own proprietary strains.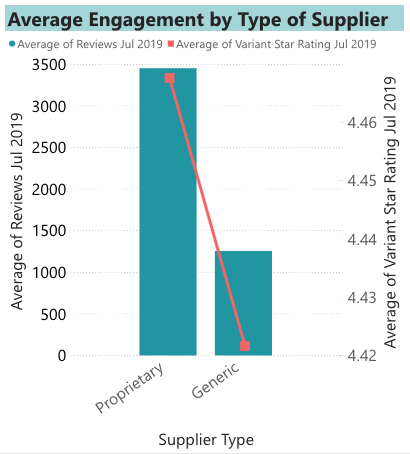 By leaving it up to brand owners and retailers to respond to consumers' questions, ingredient companies are missing out on a prime opportunity to foster knowledge, appreciation and loyalty within their target audiences. Heightening the profile of proprietary strains, for instance, is an objective that benefits the producer first and foremost. 
Furthermore, by engaging with the end consumer more closely, ingredients suppliers can get a sense of which needs remain unmet, and in which areas (e.g. specific types of health issues) demand for probiotics may arise in the future.
View all our reports
See the range of reports we offer for the probiotics market including market overviews, deeper examinations of niche markets, country insights and more.
**Belgium, Finland, France, Germany, Italy, Poland, Russia, Spain, Sweden, United Kingdom