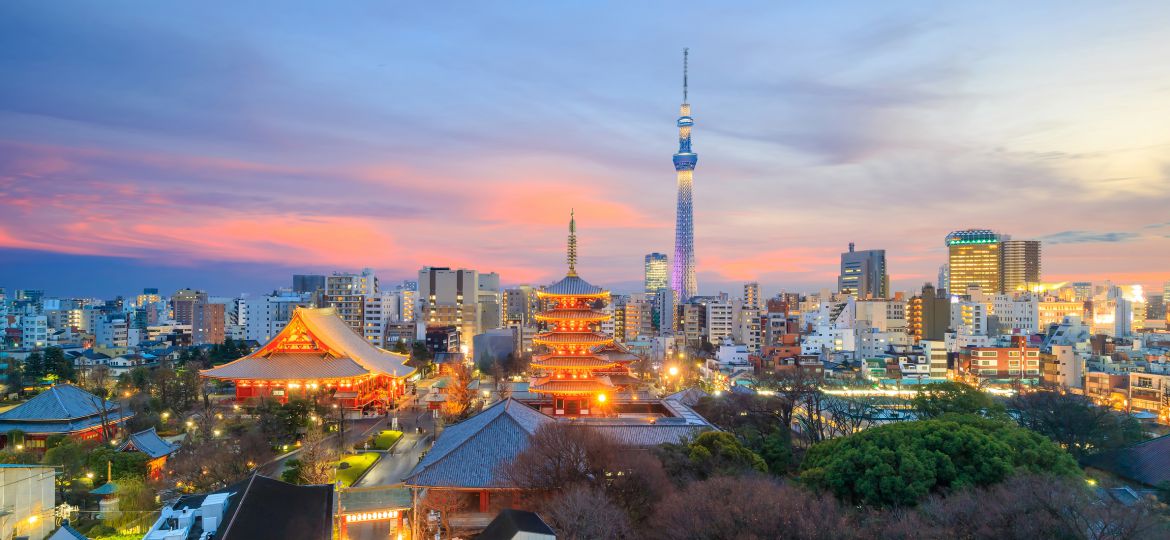 After hosting this year's Rugby World Cup and with the 2020 Olympic Games on the horizon, Japan's profile in sport has never been so prominent. But what about the country's sports nutrition market? What product categories, ingredients and labelling details resonate most with Japan' consumers.
Here are 6 insights to help you get to know the Japanese sports nutrition market that little bit better.
1. Consumers in Japan are harder to please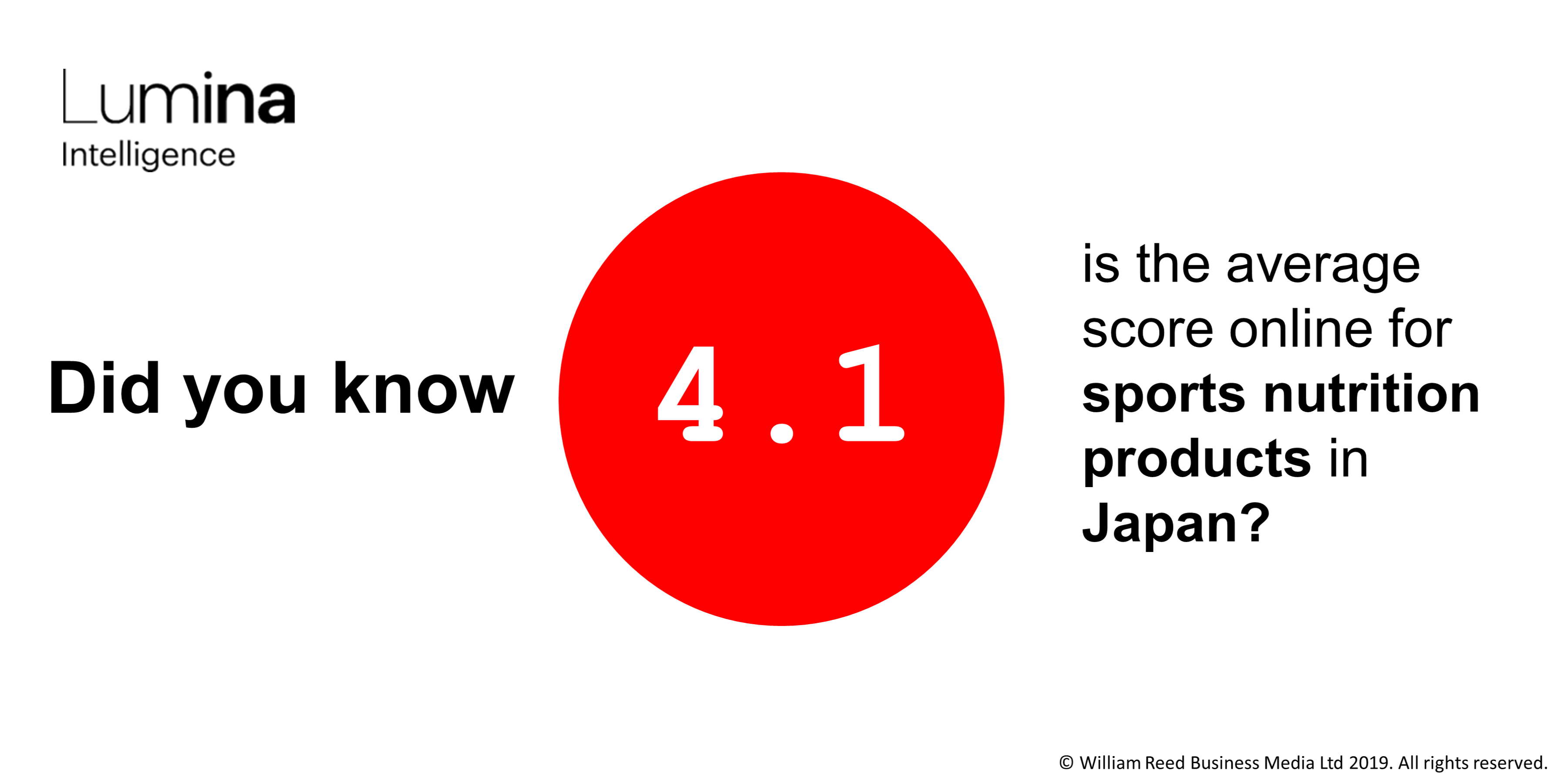 Did you know the average product score for sports nutrition products in Japan is 4.1? Japan is one of the most critical countries for sports nutrition products, with protein bars getting especially low scores.
In fact, overall, Japan gave the third worst products scores out of the 20 countries Lumina Intelligence covers. Manufacturers need to up their game and carry out thorough research as part of their new product development strategy if they want to crack this sceptical market.
2. Women are a key target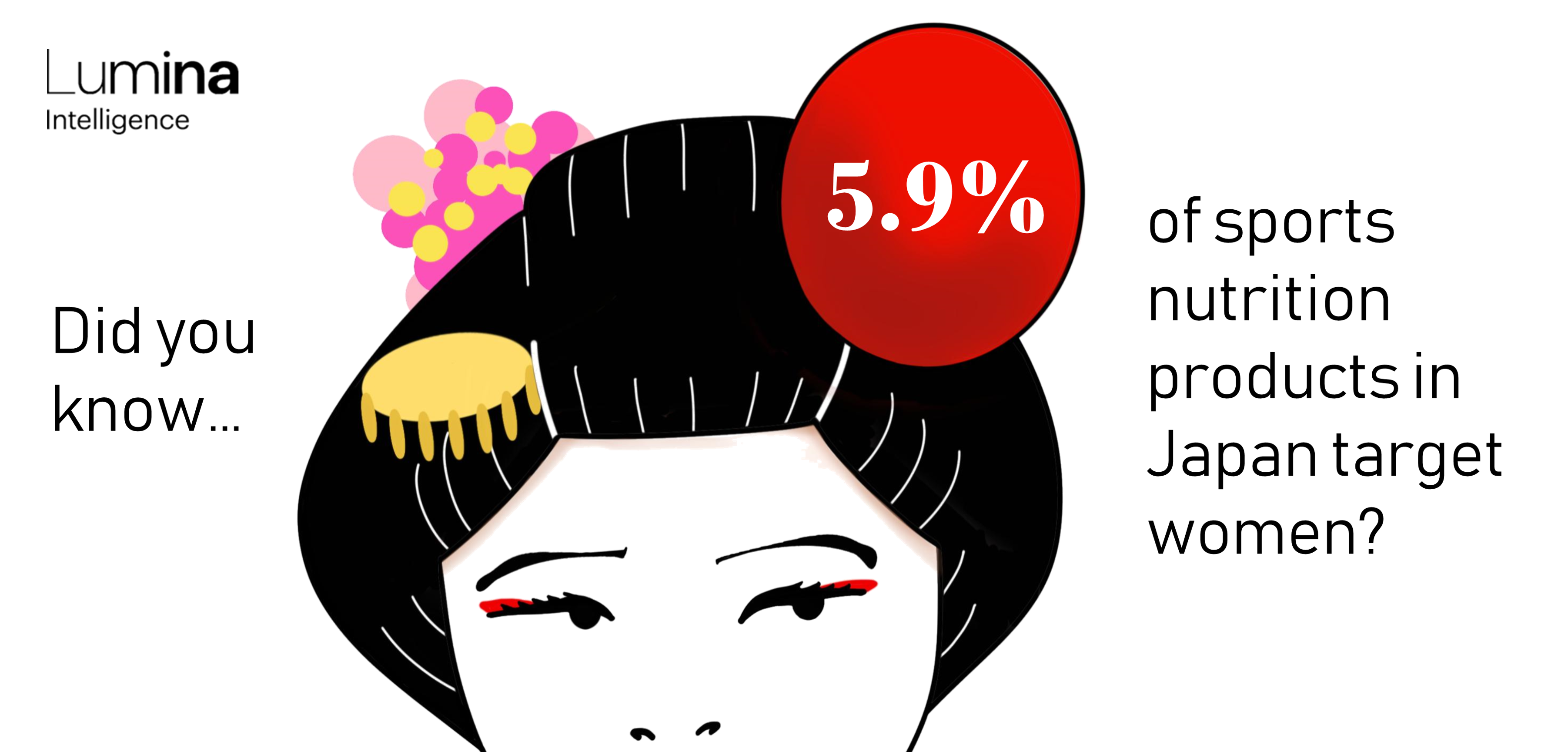 5.9% of bestselling sports nutrition products in Japan specifically target women. From the 20 countries Lumina covers, it is the most female dominated market. But, unlike the west where more nuanced product profiles are appearing, in Japan 44% of the female-targeted products still focus on weight-loss and aesthetic benefits.
3. A fifth of protein powders are plant based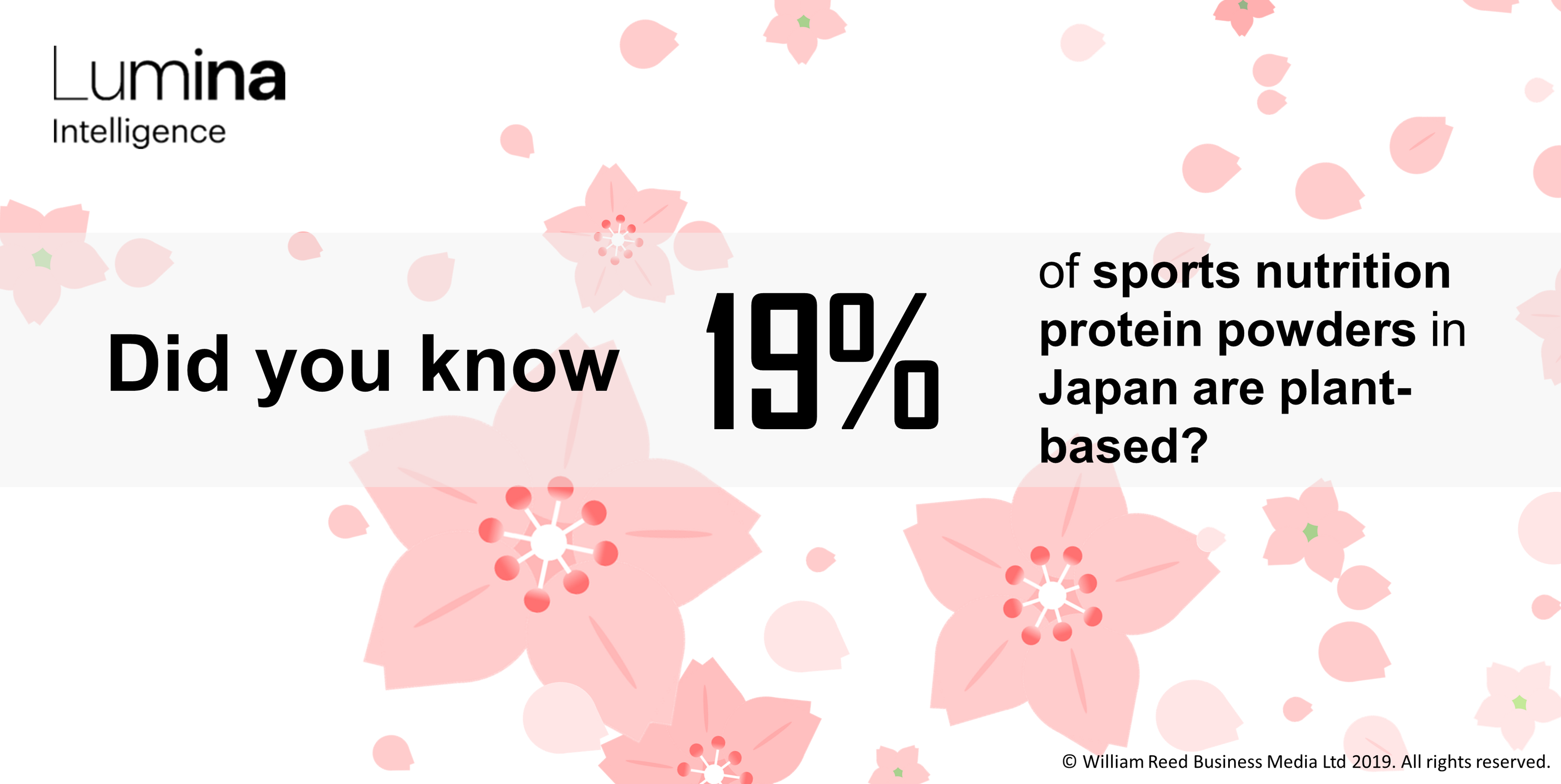 19% of bestselling sports nutrition protein powders in Japan are plant-based. High rates of lactose intolerance in Japan gives plant proteins here a boost. Unlike in the west where pea is the most common plant-protein source, in Japan soy protein is top-of-the-crops, which is unsurprising given its dominance is Japanese cuisine.
4. Performance outweighs muscle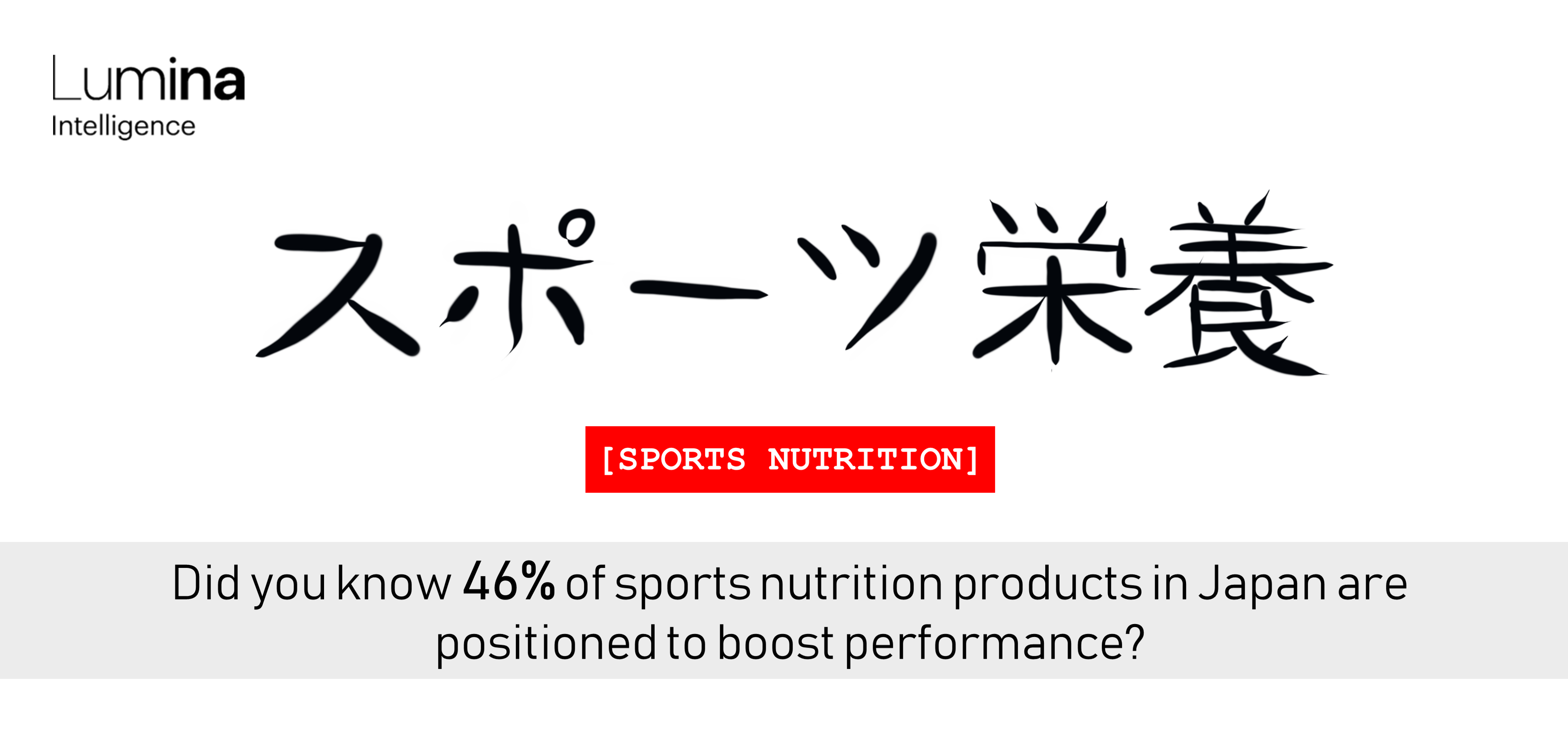 Improving performance is the most common health positing for sports nutrition products in Japan. This is followed by products aiming to improve energy, and general wellbeing. This is contrary to the 20 countries Lumina covers, which will often focus more on gaining muscle instead.
6. Japan bucks trend for botanicals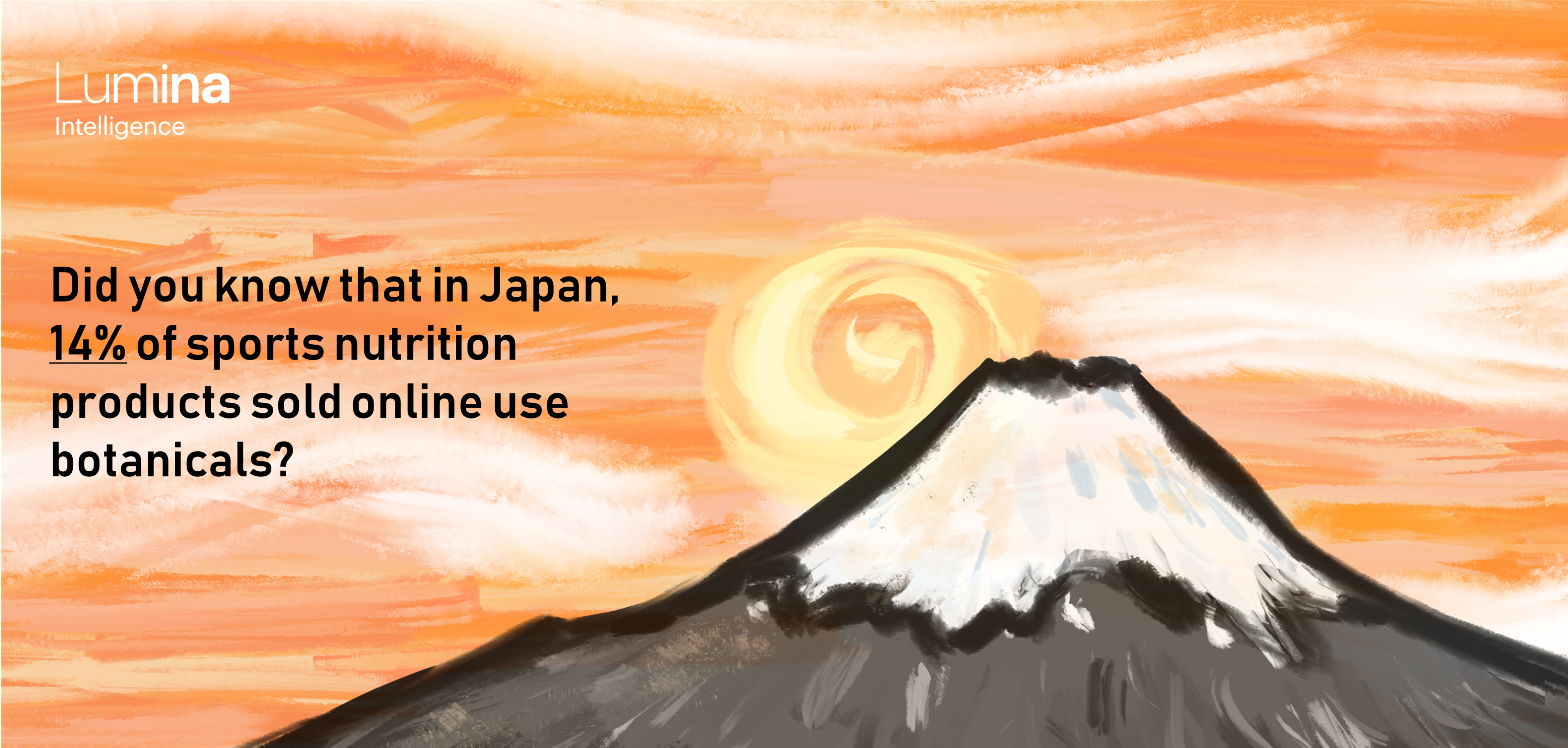 14% of sports nutrition products sold online in Japan have botanicals, the most common of which being cocoa, black pepper, hawthorn and grapeseed. This is a big turn from the rest of the world, where green tea is a much bigger player in sport supplements.
In March 2019 Lumina Intelligence captured 152 products from 53 brand owners in the Japanese sports nutrition market, along with 44,730 reviews. We use this data to form critical insight reports, which in turn help businesses in sports nutrition shape their marketing and NPD strategies. Request a demo of Lumina Intelligence today to find out more.
Stay informed
For sports nutrition insights, report updates and free resources sign up to the Lumina Intelligence newsletter today.