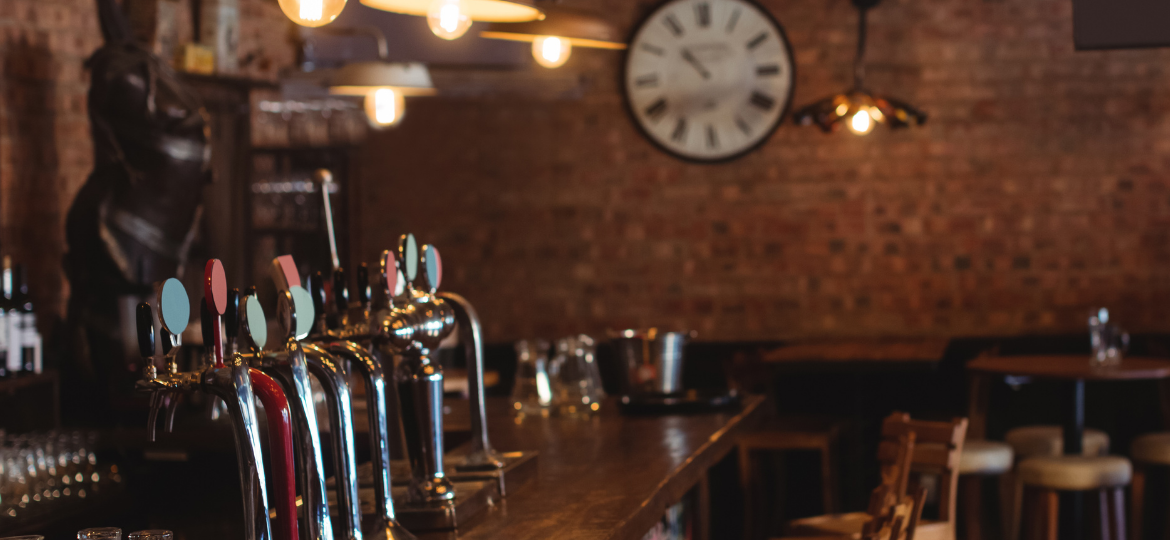 2020 promised to be a good year for the Great British pub sector, with large sporting events including the Olympics set to take place; outlet decline projected tail off; and several of the bigger groups making transitional deals to strengthen their positions as pub operators. In fact, what has actually happened has proved to be the most monumental catastrophe for the industry in recent history. Pubs have been particularly exposed to the government strategies to deal with coronavirus, including nationwide and regional lockdowns, limited indoor capacity and – as we came into Autumn – the rule of six and the 10pm curfew.
As well as government-led inhibitors, pub operators are having to contend with devastated consumer confidence. Since the rule of six came into effect in September*, 60% of consumers are very or somewhat concerned about going out for food and drinks. Consumers' reluctance to return to pubs are driven by concerns about crowds, as well as wanting to save money. There are variances by age group, with older consumers more concerned about crowding and the cost, whereas younger consumers aged 18-24 are 60% more likely to be put off by not being able to meet in groups of more than six*.
Despite the considerable challenges facing the pub market, it remains an adaptive industry with pockets of hope for resilient and resourceful operators. From creative use of outdoor space; takeaway food and beverages; to showing key sporting events – pubs the length and breadth of the UK are arming themselves with the tools to maximise capacity and revenue streams whilst contending with nationwide and regional lockdowns throughout the Autumn and Winter months.
OUTDOOR SPACE CREATIVITY
There has been a boom in operators expanding, renovating and weatherproofing their outdoor space to maximise capacity. As a result of capacity restrictions, 45% of operators are planning to invest in outdoor space in the coming year, which is over double the proportion who said they would be investing in this area last year*.
TAKEAWAY FOOD & DRINKS
Takeaway and collection services enabled some businesses to continue to operate throughout the first lockdown. Post lockdown, more operators have prioritised developing their offer in this area, which will have been a lifeline given an unexpected second national lockdown and with the uncertainty of the months ahead.
British was the most consumed cuisine consumed from foodservice delivery during the first national lockdown (20%*), with a high proportion of these occasions being fish and chips. This demonstrates the consumer demand for pub classic dishes at home.
Takeaway drinks are also a burgeoning offer from the pub sector, with 16%* of consumers ordering takeaway drinks from a pub throughout lockdown, but as many as 8 in 10* interested in ordering takeaway drinks from a pub in future if such a service was available.
SNACKS
Offering premium snacks represents an opportunity for pubs to boost spend from consumers who do not want to purchase a full meal, given 80% of consumers often or sometimes eat snacks at the pub*. Consumers are purchasing more on-the-go meal solutions and premium snacks as a result of the pandemic and offering premium snacks is a great way of encouraging consumers to trade up whilst recognising limits on discretionary spending.
SPORTS
Throughout the 2018 FIFA World Cup, many operators encouraged large crowds in their outdoor space by screening the games with a projector, offering food and drink and special promotions. Although limited by capacity restrictions, pubs can offer a more premium viewing experience with more spacious seating and table service, with the potential to boost average spend per head. 16% of consumers visit pubs to watch sports and consume a meal, whilst the same proportion go to a pub to watch sport because of the larger screen size*. Special promotions linking sports broadcasts with food offers will draw in consumers looking to enjoy sports with a meal and boost perception of value when provided with good quality food and a personal viewing area.
Lumina Intelligence anticipates the pub sector will see a compound annual growth rate of 36% from 2020E-2023F*, resulting in a market value of £22.6bn in 2023, not far off its 2019 value of £23.0bn. A slow but full recovery is anticipated with green shoots of investment, premiumisation and events offering hope for well-managed, funded and resilient operators.
Source
A one-stop, comprehensive overview of the Pub market in the UK including detailed market sizing, competitive landscape and consumer metrics.