Growing consumer awareness of probiotics and their functional health benefits has led to considerable expansion in the global probiotics market. It is vital to keep track of scientific breakthroughs, regulation and proprietary ingredients in order to make successful business decisions. Our data includes probiotic supplements, juice, cosmetics and kombucha – capturing 1,400 brands and over 3,100 brand variants from 25 countries.
When China is excluded, South Korea dominates the online review space with 337k reviews collected from the country.
After digestion, immunity & wellness skin & women's health are key areas globally for probiotics, presenting massive opportunity.
45% of captured probiotic supplements in the US are free from soy, further demonstrating the rising popularity of free from products.
Source: Lumina Intelligence, January 2020. Probiotic categories include: supplements, kombucha, probiotic juice and cosmetics. 'Global' refers to data collected from 25 countries over 5 continents.
The Rise of Psychobiotics: How and why these new probiotics are conquering the world.  Assesses the future impact of probiotics targeted at the gut-brain axis, how they are received by consumers and what strategies brands may adopt in positioning and promoting these products to their potential audience…
Probiotic e-commerce: Market size & company share insights

The ultimate overview of the probiotic e-commerce. In this report, Lumina Intelligence delivers a country-by-country data dive into our comprehensive e-commerce probiotic supplement data, with 20 markets analysed. Includes market sizes and movements – defined and ranked, market share for top brands, keys to understanding reviews and ratings, breakdown of major e-tailers and the rise of product removals, analysis of brand-by-brand marketing strategies, the influence of regulations and demographic drill downs. The report includes actual data from 2018 and a forecast for 2019.
Immunity, inflammation, oral health and respiratory probiotics

For this report, Lumina Intelligence considered probiotics positioned only to support immunity, inflammation, oral health and respiratory. This included 1116 products in 25 countries on five continents across probiotic supplements, juice, kombucha and cosmetics.
This report provides a top line market overview highlighting countries with the largest prevalence of such probiotic products and corresponding online customer engagement.
Cosmetics Design Interviews Ewa Hudson
LATEST NEWS from our blog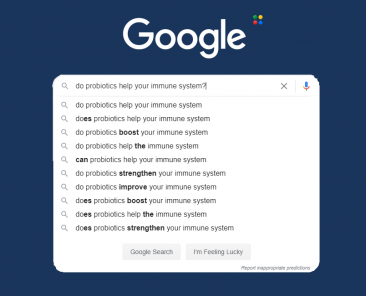 How are consumers' online searching habits changing in relation to probiotics as the COVID-19 crisis unfolds across the globe?